A Kansas unsecured promissory note establishes a binding agreement where a borrower is required to pay back a lender after receiving funds through an uncollateralized loan. By documenting the terms of indebtedness in a promissory note, each party is afforded written evidence of the loan amount, interest rate, refund date, and penalties for late installments (if any). Failure by the borrower to repay the money when due may cause the lender to initiate collection efforts, such as hiring a professional collection agency or suing the borrower in court.
Unsecured promissory notes are best used when lending money to family, friends, and individuals with good credit. In other lending arrangements, the lender should consider a secured promissory note, which obligates the borrower to back the loan with collateral.
---
Related Forms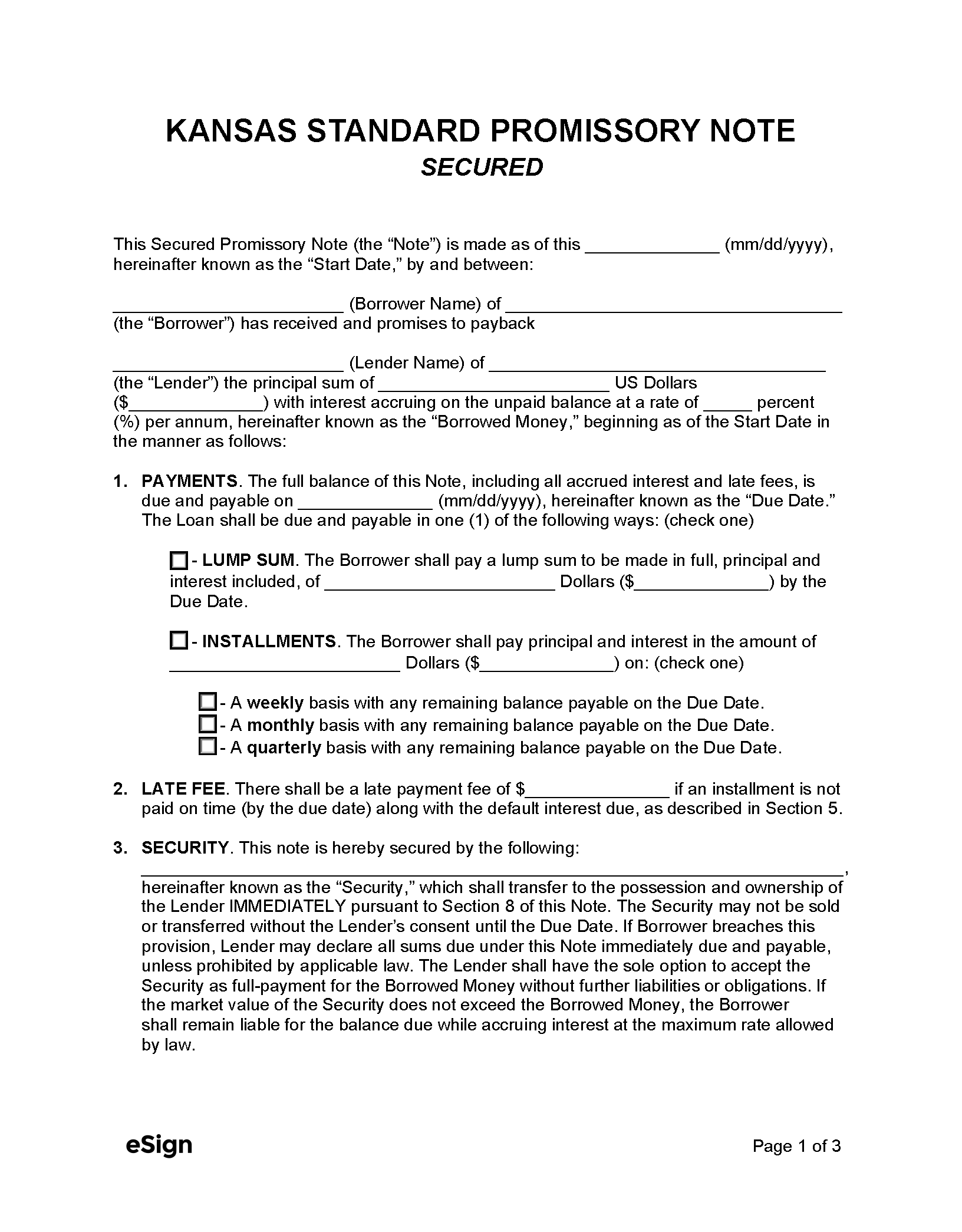 Secured Promissory Note – A loan agreement whereby the borrower is required to put up collateral, such as their real estate or vehicle.
Download: PDF, Word (.docx), OpenDocument