A Massachusetts secured promissory note is a financial contract whereby a borrower puts up assets as collateral for a loan. The completed form will show that the borrowed sum must be repaid with interest as per the agreed installment plan, or in a lump sum, with interest by the established due date. If the borrower cannot pay off their debt according to the contract schedule, the lender will be able to enforce their security interest by taking possession of the pledged collateral.
The borrower may remedy a contract default by paying all outstanding balances, interest charges, and late fees. However, the lender may opt to accept the collateral as payment and release the borrower from any further contractual obligations.
---
Related Forms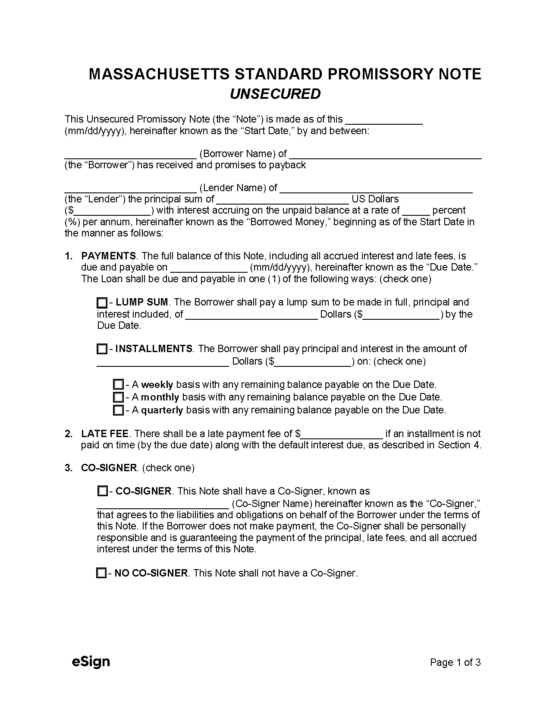 Unsecured Promissory Note – A loan agreement form that does not provide the lender any security interest in the borrower's property.
Download: PDF, Word (.docx), OpenDocument