---
Updated on January 31st, 2022

A Maryland secured promissory note is a legal instrument that establishes the terms and conditions of a collateralized loan, which is a loan secured against the borrower's assets. The primary advantage of a secured note is that the borrower puts up collateral and, in doing so, offers the lender assurance that the debt will be paid. If the borrower ends up defaulting on the loan (i.e., doesn't pay according to the initial agreement), the lender is authorized to take possession of the pledged asset.

In the case of default, the lender is within their rights to sell the collateral to recoup the unpaid loan amount. They may also retain the collateral until the debt is fully paid, after which the asset would be returned to the borrower.
---
Related Forms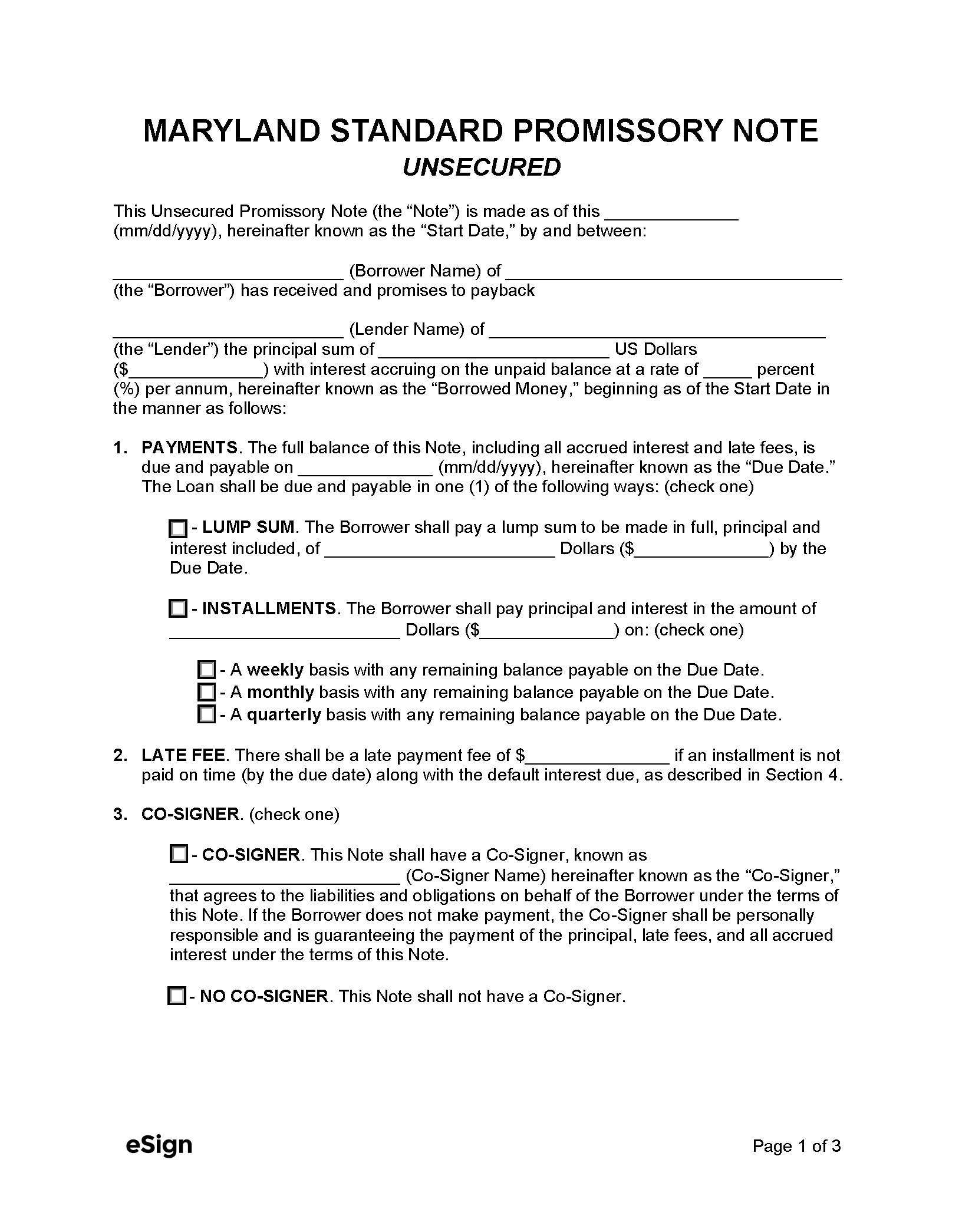 Unsecured Promissory Note – Records one's obligations to repay a loan without a requirement for collateral.
Download: PDF, Word (.docx), OpenDocument