---
Updated on February 7th, 2022

A Maine unsecured promissory note is a contract in which the borrower of an unsecured loan agrees to repay the lender by a predetermined due date. The term "unsecured" refers to the loan being unprotected by collateral. When loans aren't secured, lenders tend to charge higher interest rates and demand strong credit from loan applicants. This unsecured lending arrangement is commonly used with student loans, credit cards, and personal loans between friends and family.

If the borrower fails to meet the payment obligations of an unsecured note, the lender cannot seize any assets to recover the unpaid balance. Instead, they may seek compensation using the services of a collection agency or by filing a lawsuit against the borrower.
---
Related Forms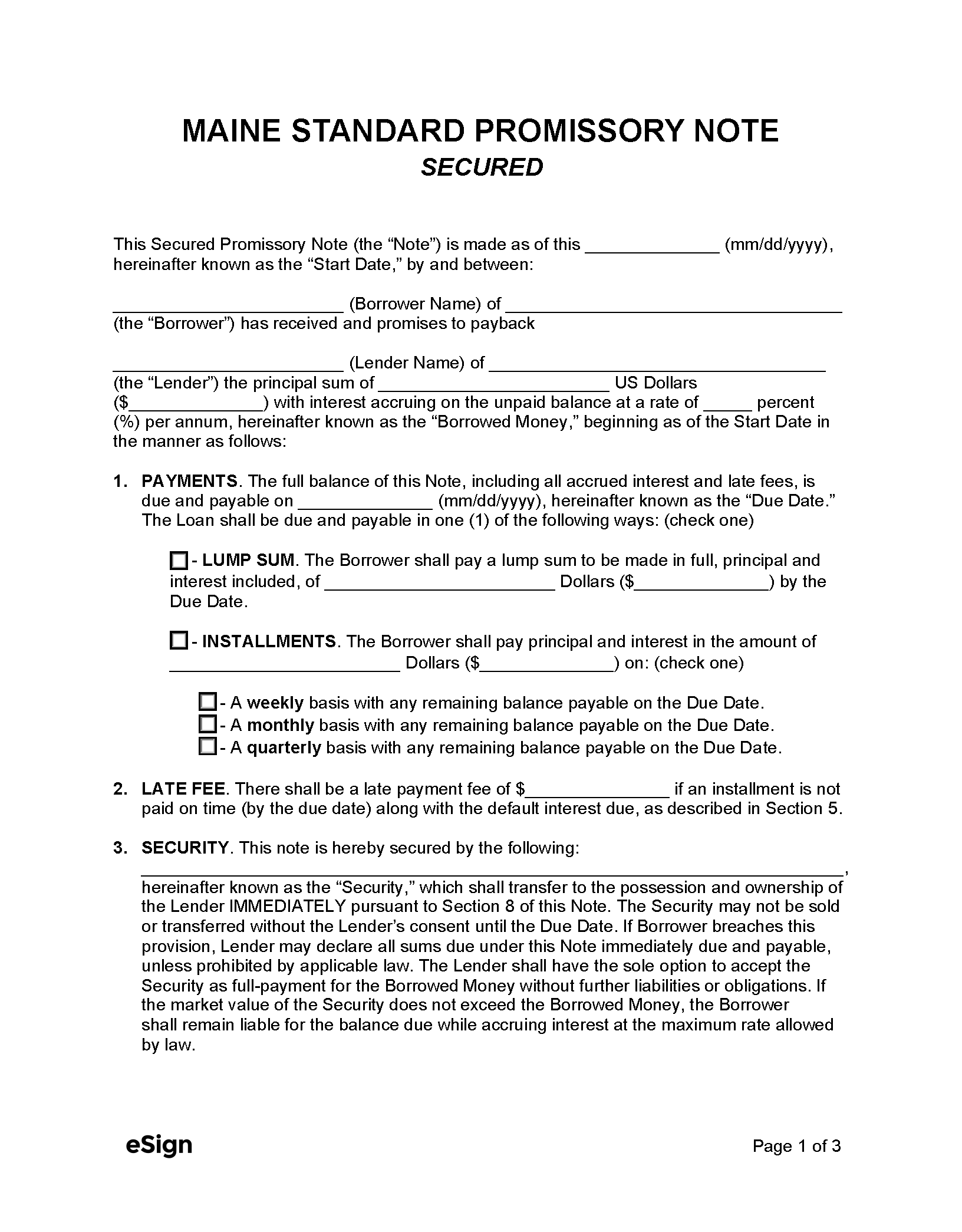 Secured Promissory Note – Used for lending transactions where collateral is required to secure the loan balance.
Download: PDF, Word (.docx), OpenDocument