A Missouri promissory note is a debt instrument that relays the loan terms between the borrower and lender of money. The form contains the conditions for repayment, such as the loan's maturity date, interest rate, payment schedule, and delinquency fees. The completed document should be signed by the lender, borrower, co-signer (if appointed), and two (2) witnesses (optional). If the borrower defaults, the lender can use the promissory note to take legal action and recuperate their losses.
Missouri law requires lenders to provide the borrower a receipt for each payment made. Once the loan is paid in full, the lender shall mark the note as paid and return it to the borrower (§ 408.130).
---
Types (2)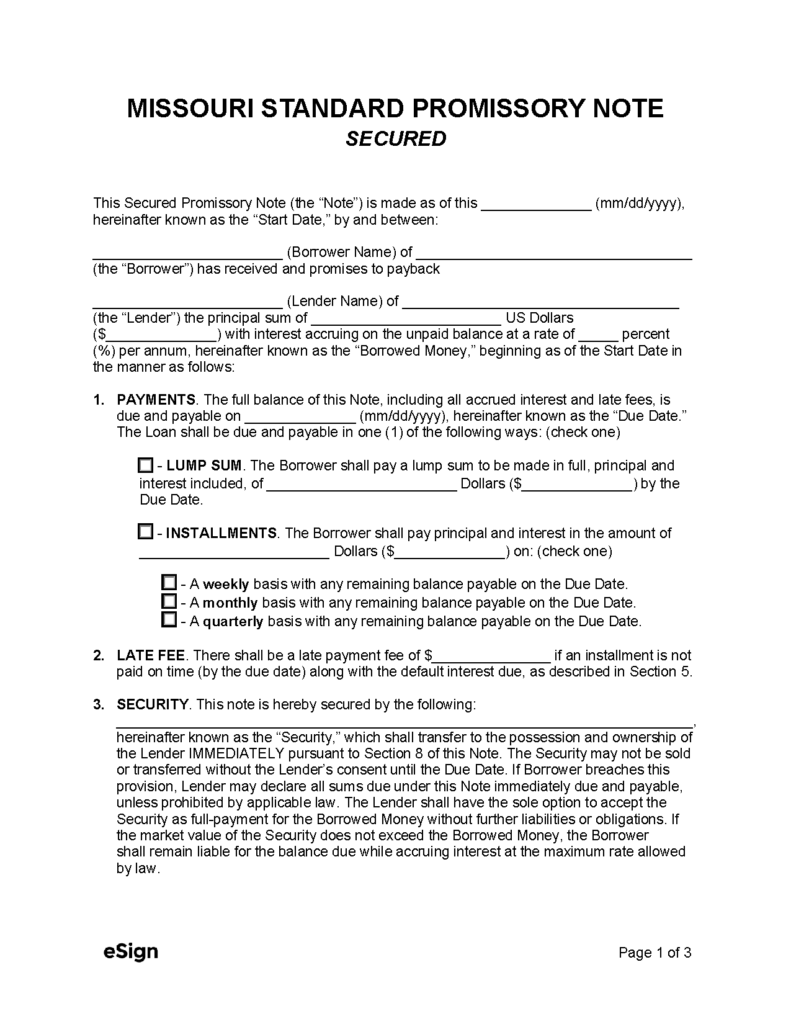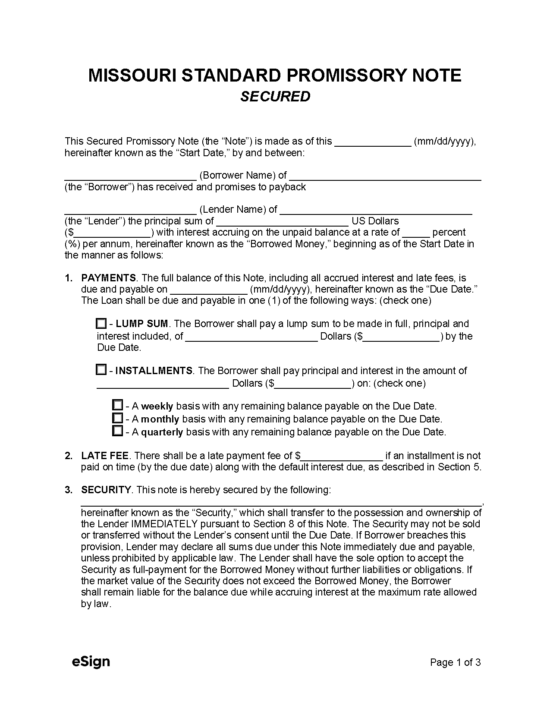 Secured Promissory Note – Used to record a loan in which the borrower forfeits certain assets if they fail to meet any contract terms.
Download: PDF, Word (.docx), OpenDocument
---
Unsecured Promissory Note – Documents a loan transaction that is not insured by the borrower's property.
Download: PDF, Word (.docx), OpenDocument