A Mississippi secured promissory note establishes a loan arrangement in which the borrower authorizes the lender to seize their property or assets if they fail to uphold their end of the contract. If the loan is to be repaid in a lump sum by a specific date, the lender will be transferred the security if the borrower has any outstanding balances remaining past the loan maturity date. For loan arrangements where the parties agree to an installment plan, the lender is entitled to the security if the borrower stops making payments, or misses a payment without curing it promptly.
In both cases, the lender will be entitled to hold the security until the borrower repays the loan in full, including any accrued interest and late fees. Any other default, such as the borrower transferring ownership of the security to another party before fulfilling their obligations, will allow the lender to declare all balances due immediately, including any remaining portion of the security.
---
Related Forms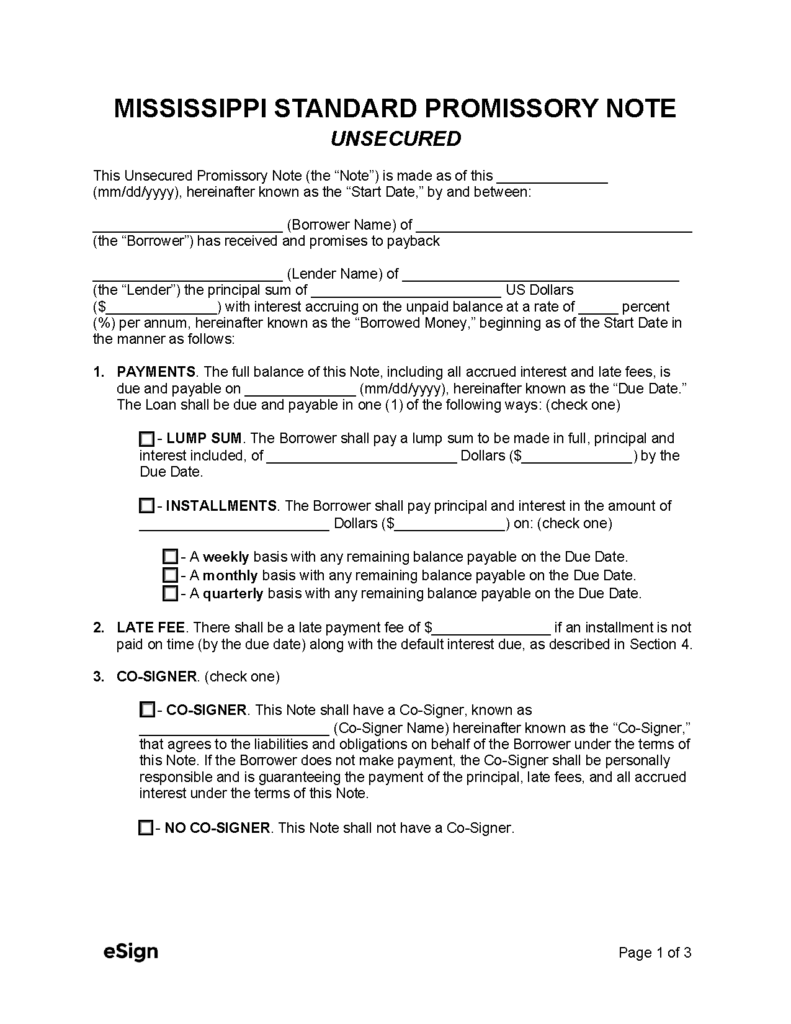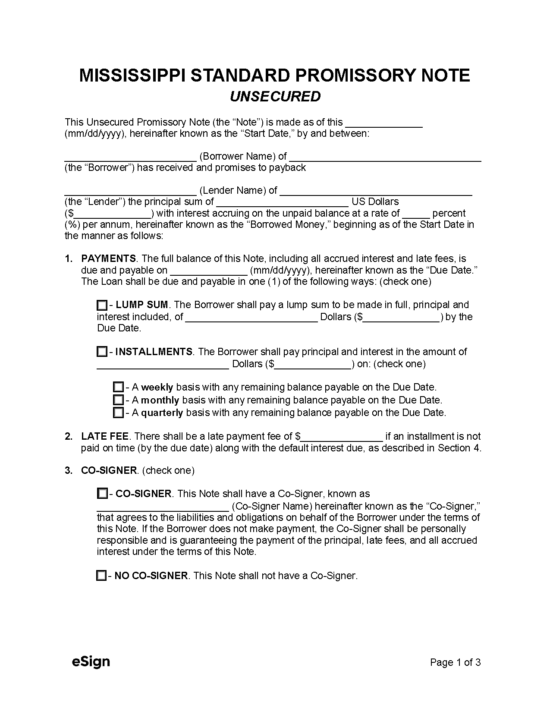 Unsecured Promissory Note – For lenders who do not require collateral.
Download: PDF, Word (.docx), OpenDocument