A Montana unsecured promissory note allows a moneylender to bind a borrower to certain loan terms in order to ensure repayment. The document accomplishes the same purpose as a secured promissory note, only this note has no provision that requires the borrower to put up collateral to secure the loan. Through the form, the parties can detail the specifics of the arrangement, including the schedule by which the borrower will repay, any additional fees and interest, and the loan's maturity date.
In the event of a contract default and persistent nonpayment, it is more difficult for the lender to reclaim the money lent than with a secured agreement, but it is still possible. As the note is legal documentation of the transaction, they may employ a collection agency or settle the matter in court.
---
Related Forms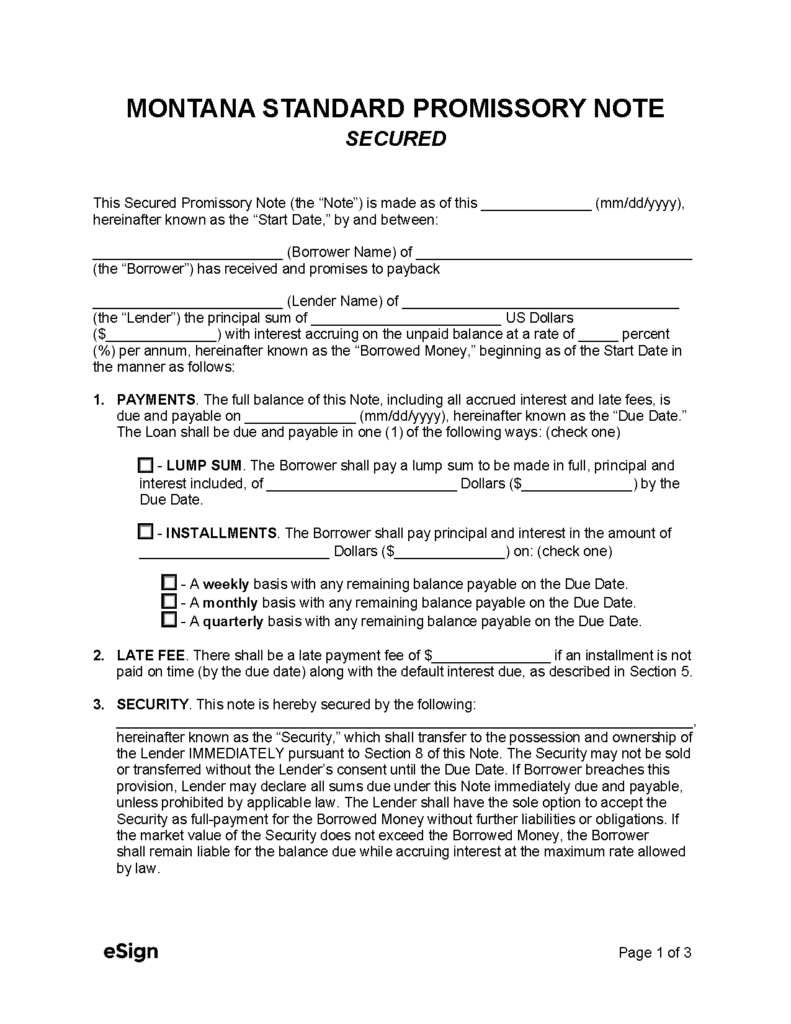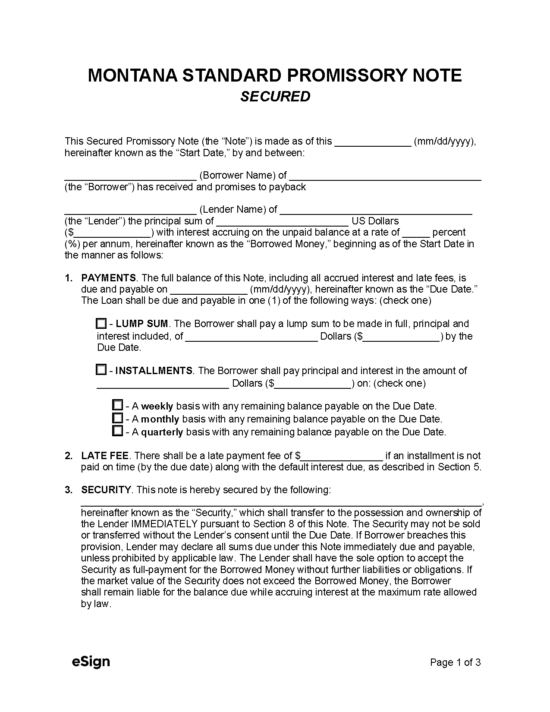 Secured Promissory Note – A promissory note wherein the borrower puts up their assets/property to secure the loan.
Download: PDF, Word (.docx), OpenDocument