A Nebraska secured promissory note is used to state the terms of a loan, including a clause allowing the lender to take the borrower's pledged assets if the terms are not met. The lender may accept the security instead of payment or keep the security until the borrower fully repays the owed amount. If the lender accepts the security as payment and it is of equal value to the loan, they must release the borrower from any further contractual obligations and payments.
Should the pledged asset be less valuable than the borrowed amount, the lender may demand the difference plus the maximum rate of interest allowed under state law.
---
Related Forms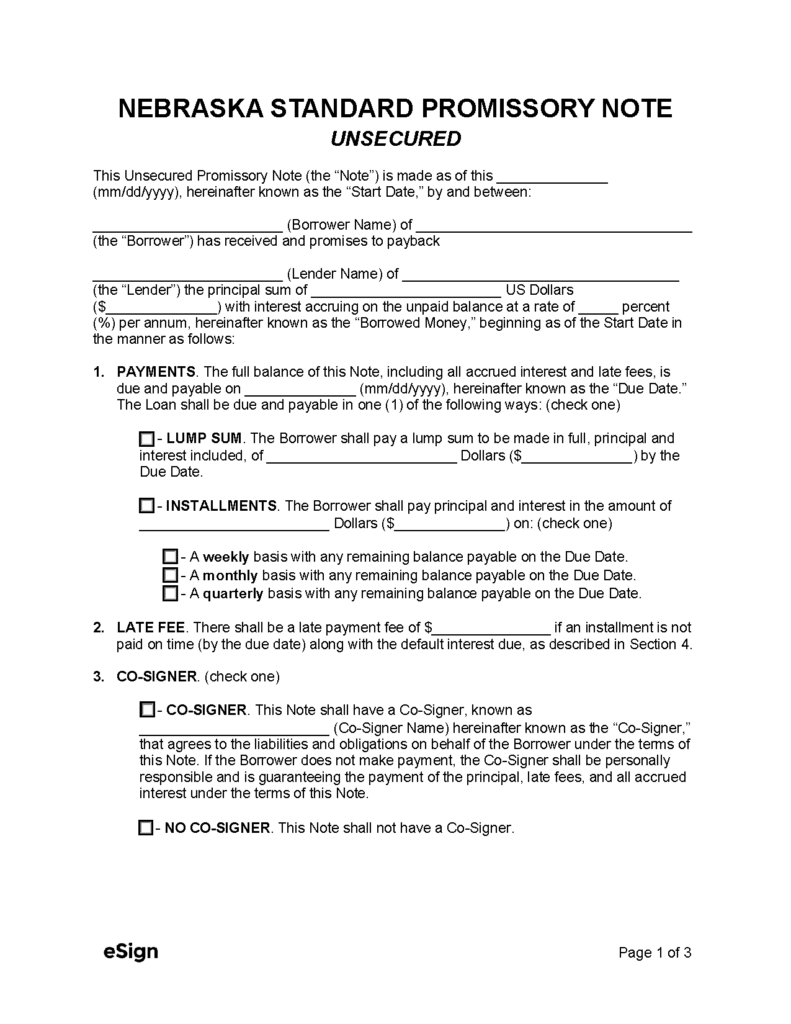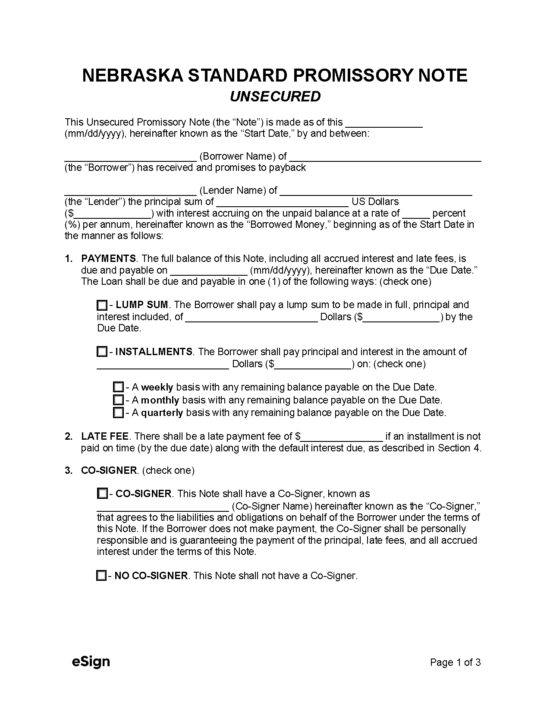 Unsecured Promissory Note – Does not require the borrower to provide any collateral for loan approval.
Download: PDF, Word (.docx), OpenDocument