A New Hampshire promissory note is a written agreement between a borrower and lender that documents the details of their loan transaction. The note establishes the borrower's obligations, such as the rate of interest they will be charged, how often they will pay installments, and the deadline for fully repaying the debt. While optional, a promissory note can be cosigned by a third party, who will be assuming the borrower's responsibilities if they cannot deliver payment to the lender themselves.
After both parties have agreed to the terms of the arrangement, they can document them in the note and provide their signatures.
---
Types (2)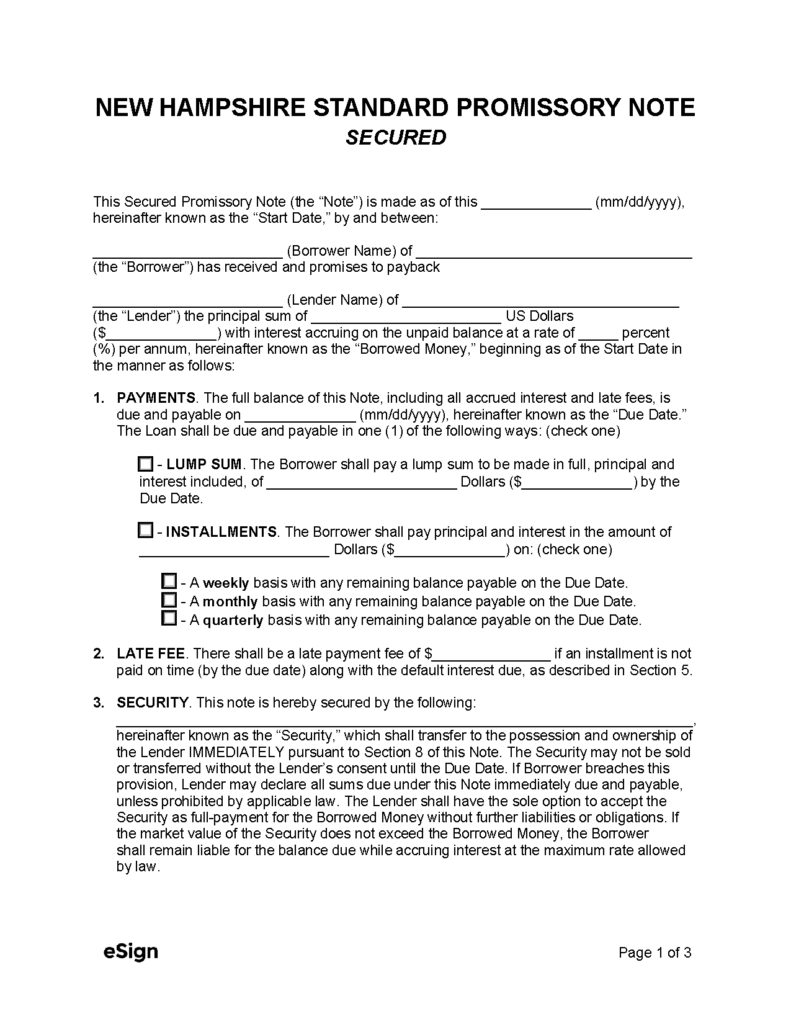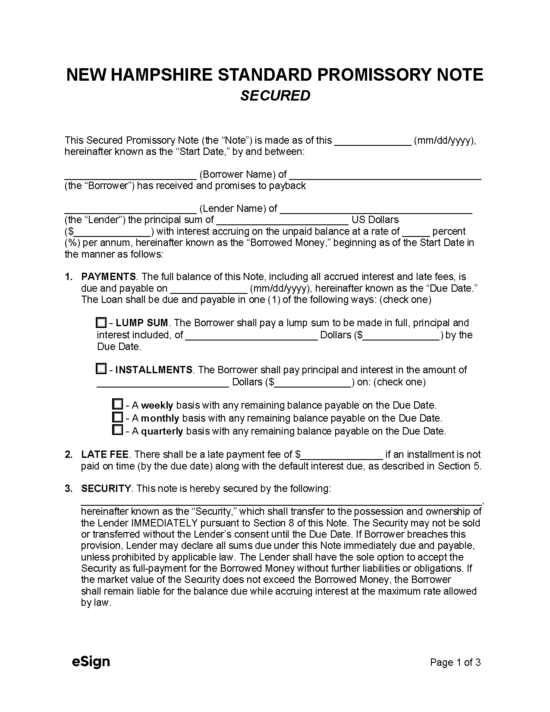 Secured Promissory Note – Allows a borrower to provide a lender with a security interest for their loan.
Download: PDF, Word (.docx), OpenDocument
---
Unsecured Promissory Note – Allows a borrower to receive a loan without needing to commit any property as collateral.
Download: PDF, Word (.docx), OpenDocument