A Nevada unsecured promissory note is an agreement that sets forth the terms for repayment of a loan without the requirement that the borrower put up collateral. Due to the absence of collateral, the agreement will typically include higher interest rates than those of a secured loan and potentially more severe late fees. The form itself will list standard info both parties must sign off on, such as the loan amount, how it will be repaid (via an installment plan or in a lump sum), and the deadline for repayment.
An unsecured promissory note may be employed by any business or individual, although the lender should consider the borrowing party's credit history and reliability before extending a loan without security.
---
Related Forms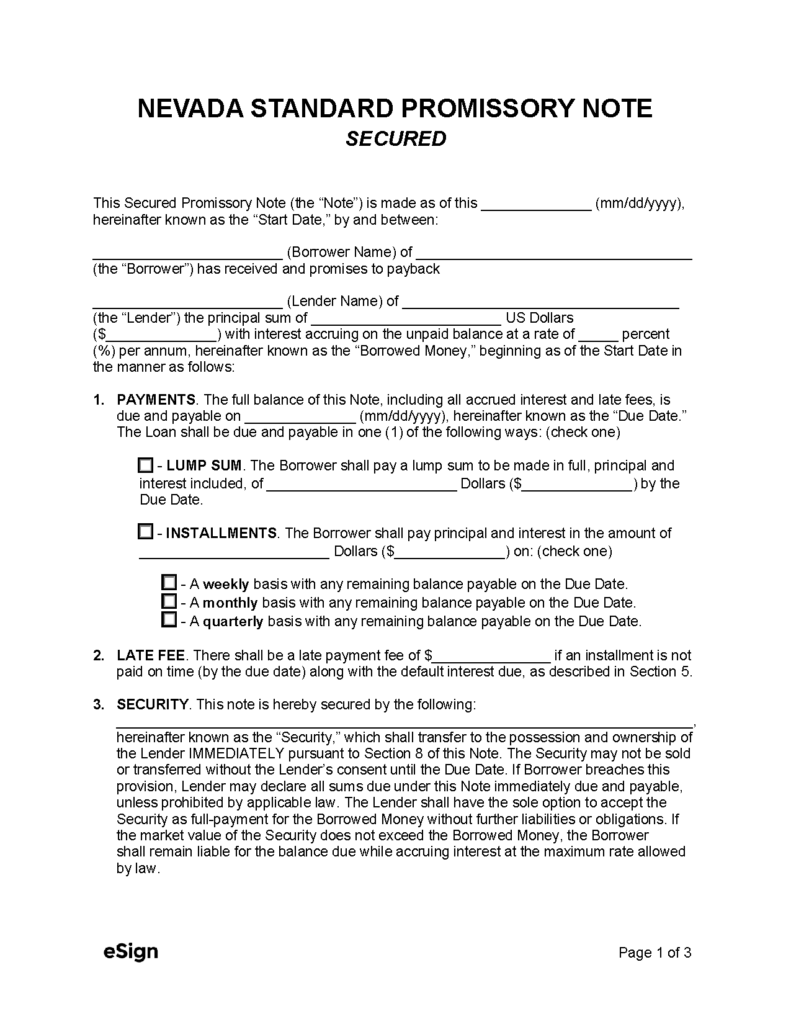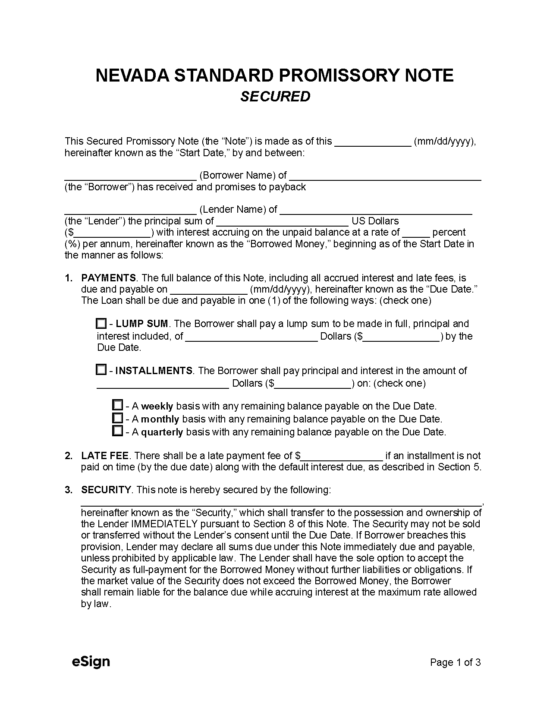 Secured Promissory Note – Secures a loan by providing the lender a potential interest in the borrower's assets.
Download: PDF, Word (.docx), OpenDocument