A New York secured promissory note is an agreement where an individual or business entity grants a loan to another party willing to commit collateral as security. Secured loans provide additional protection to the lender and increase the borrower's likelihood of acquiring financing for which they would not otherwise qualify. The document offers an option for a co-signer to enter the agreement with the borrower, further ensuring the lender is repaid.
A promissory note will also relay standard loan information such as the amount lent, the interest rate charged on the principal, the payment schedule, and the application of late payment fees. This is a binding agreement that should be carefully reviewed by both parties prior to signing the document.
---
Related Forms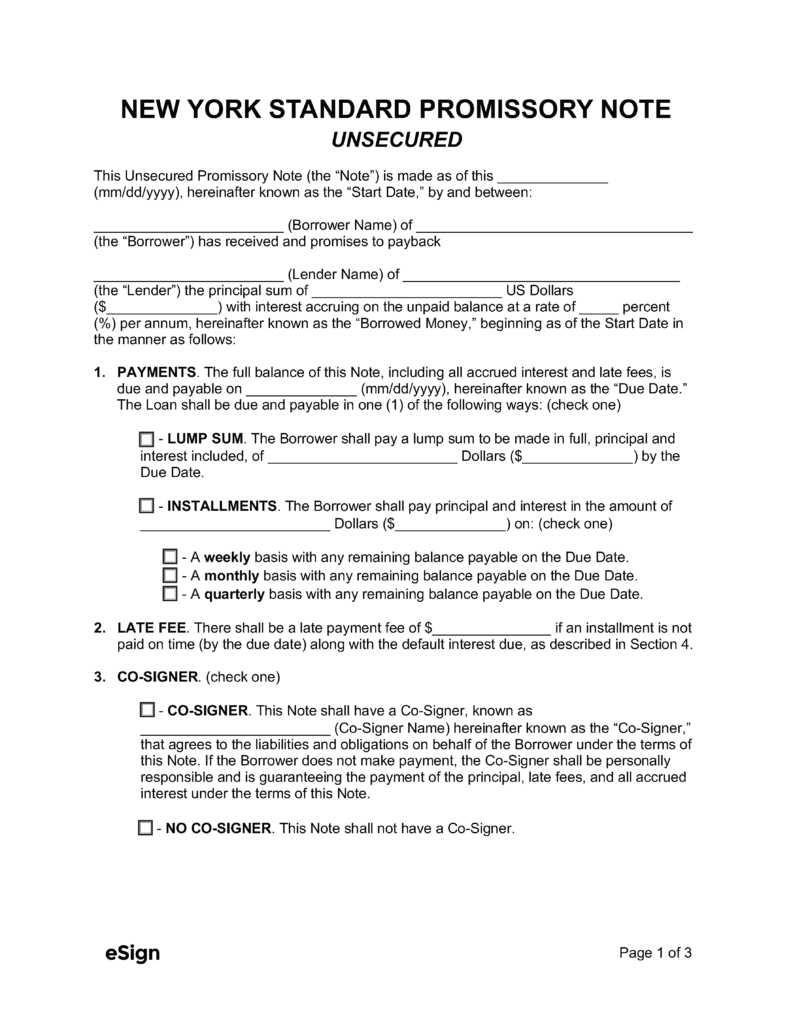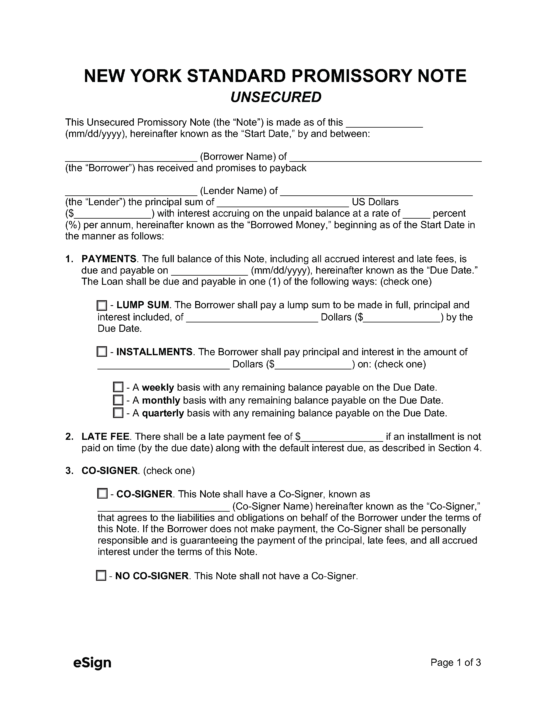 Unsecured Promissory Note – A debt repayment tool that does not require the borrower to pledge collateral.
Download: PDF, Word (.docx), OpenDocument