A South Carolina unsecured promissory note gives a moneylender the means to set forth terms and conditions for an uncollateralized loan. The document allows the lender and debtor to agree on how often payments are to be made, the interest rate, and what will happen should the borrower fail to repay the loan.
Unsecured promissory notes pose a higher risk to lenders and generally come with higher interest rates than those instituted in secured promissory notes. If the loan defaults, the lender will need to hire a debt collection agency or file a lawsuit in order to reclaim their funds.
---
Related Forms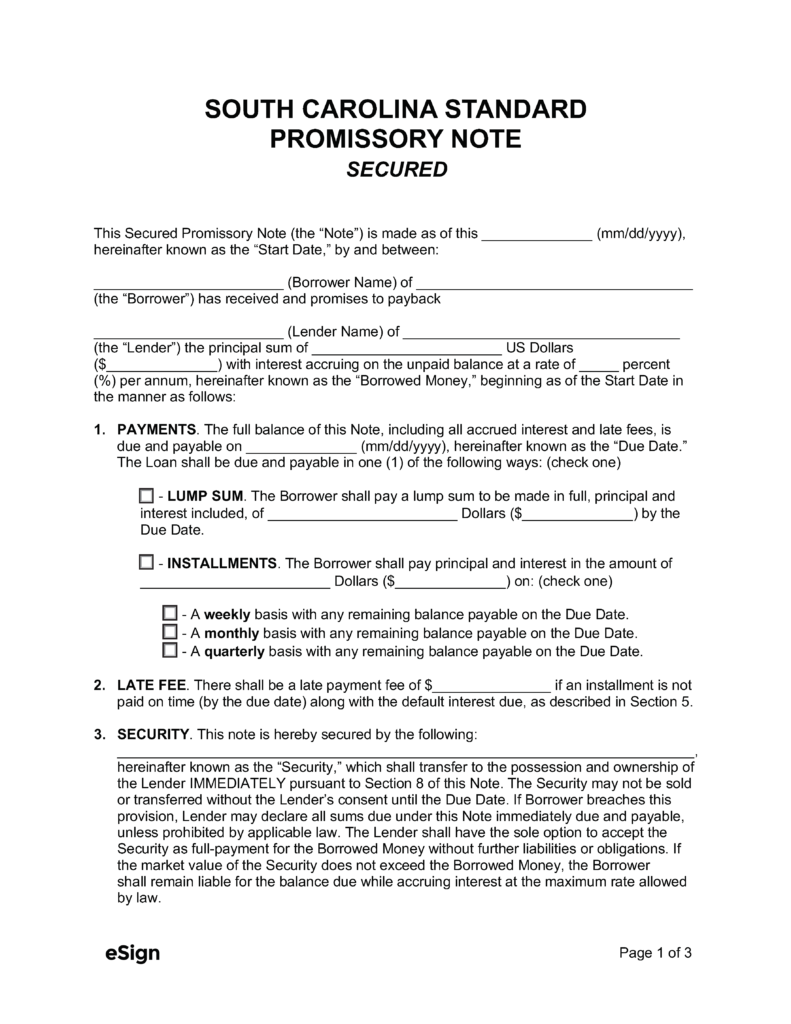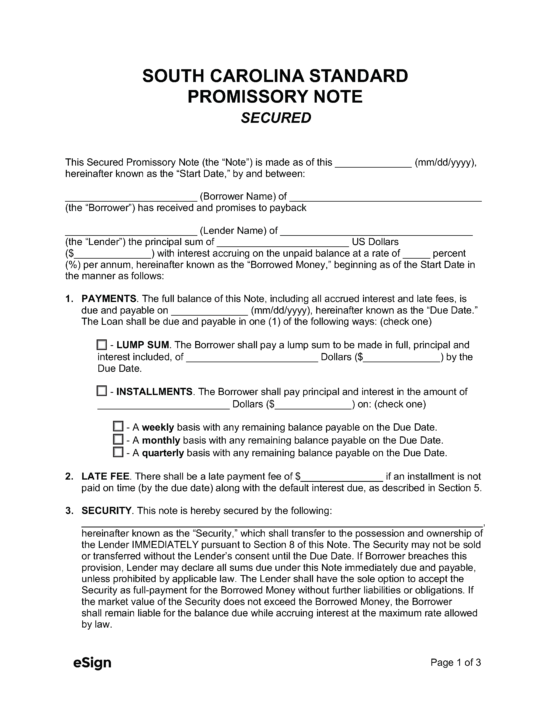 Secured Promissory Note – A loan agreement whereby collateral is used to "secure" the loan.
Download: PDF, Word (.docx), OpenDocument