---
Updated on February 14th, 2022

A South Dakota unsecured promissory note is a financial agreement in which an individual or company lends funds to another party without the borrower putting up assets to protect the loan. This type of contract is generally used only when both parties know each other and the lender can be counted on to repay the loan on time. The completed document will relay the terms of the loan's repayment, including the original amount, interest rate, payment date(s), and late penalties. Due to the fact that the loan is unsecured, the lender will often charge a higher interest rate than if the borrower had provided collateral.
---
Related Forms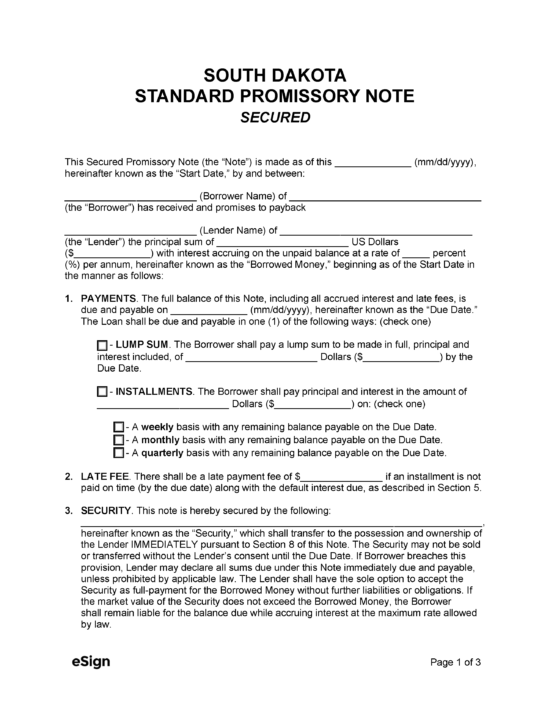 Secured Promissory Note – A personal loan accompanied by collateral.
Download: PDF, Word (.docx), OpenDocument