An Arkansas non-solicitation agreement is a contract that forbids an employee from soliciting co-workers and customers both during and after the period of employment. Companies often require these contracts as a condition of hire, but they can also be incorporated into existing employment relationships and agreements for the sale or dissolution of a business. In the absence of a non-solicitation agreement, departing employees could use insider information to poach clients, suppliers, and even other members of staff.
Unless the circumstances of a case dictate otherwise, agreements that restrict business competition cannot last longer than two (2) years after termination. However, an agreement not to solicit, recruit, or hire other employees is not subject to this rule and may last longer.
Statutes: § 4-75-101
Legally Enforceable? Yes, provided the agreement adheres to state law.
Requirements:

Customer Solicitation: An agreement prohibiting customer solicitation must:[1]

Protect a legitimate business interest.
Be supported by consideration.
Be limited in duration and geographical scope (cannot last longer than two (2) years after termination, unless the facts of the case demonstrate that the two (2) year restriction is unreasonable).[2]

Employee Solicitation: An agreement prohibiting employee solicitation must adhere to the existing standards established by common law.[3]
---
Sources
---
Related Forms (2)
Arkansas Non-Compete Agreement – Imposes restrictions on an employee's capacity to compete in the same market as their employer.
Download: PDF, Word (.docx), OpenDocument
---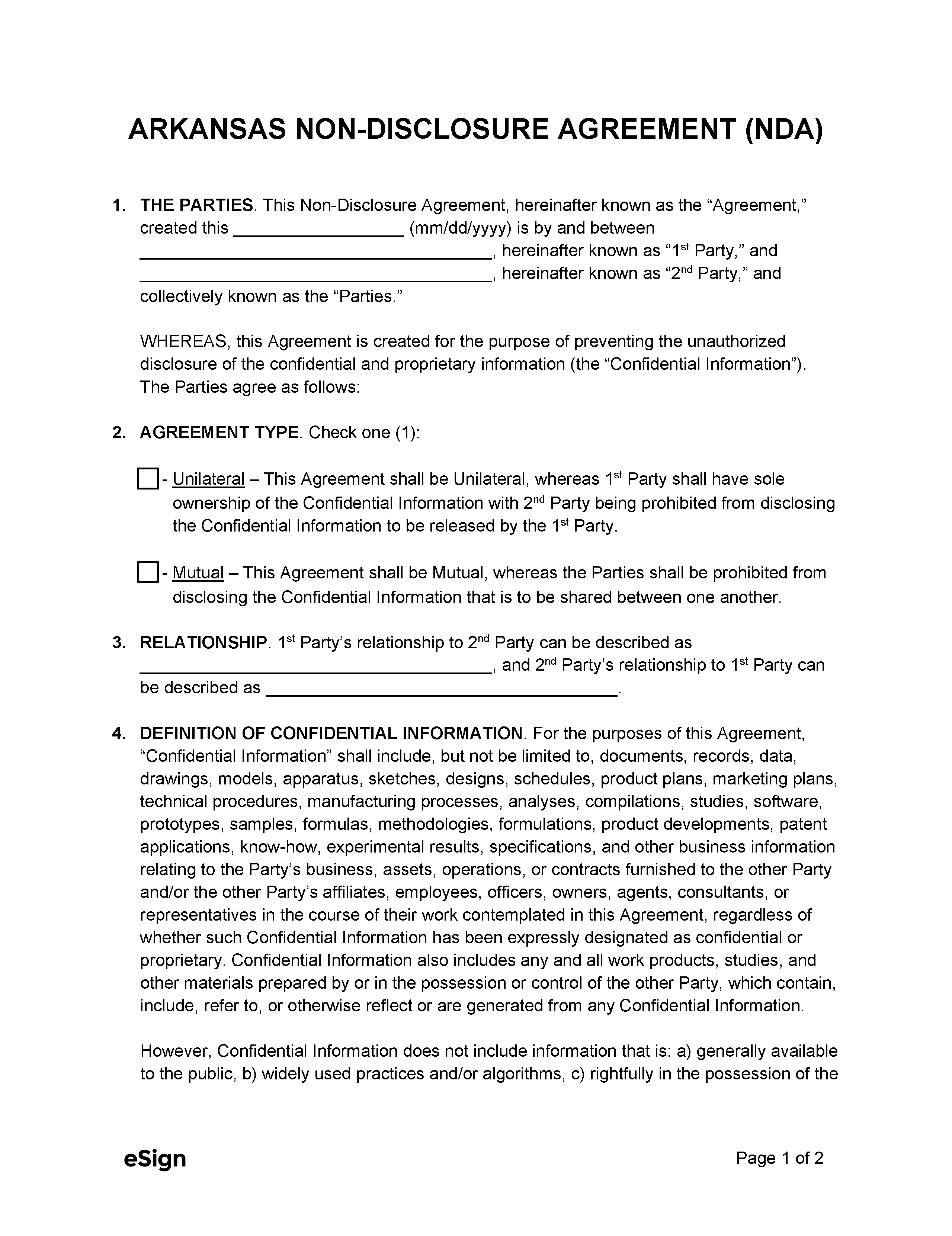 Arkansas Non-Disclosure Agreement – Prevents an employee from divulging confidential business information without permission.
Download: PDF, Word (.docx), OpenDocument