---
Updated on November 14th, 2022

An Arizona non-solicitation agreement is a contract that obligates an employee or business seller not to recruit staff or service customers following their departure from a company. This sort of agreement prevents workers from exploiting knowledge and training acquired during their time with an employer (e.g., client lists, pricing information) to steal their business. The document may name specific employees and customers the worker cannot solicit. It can also designate a time frame and geographical area in which the restrictive covenants apply.
Statutes: N/A
Legally Enforceable? Yes, the agreement can be enforced to protect an employer's confidential information, trade secrets, customer relationships, or other valid business interest.[1]
Requirements: Arizona courts are more likely to enforce a non-solicitation agreement than a non-compete, as non-solicitation agreements are less restrictive. To be enforceable, the agreement must:[2][3]

Be a component of an employment contract.
Be made in good faith.
Contain reasonable restrictions.
Not violate public policy.
---
Sources
---
Related Forms (2)
Arizona Non-Compete Agreement – This agreement forbids ex-employees from engaging in competitive activity with a former employer.
Download: PDF, Word (.docx), OpenDocument
---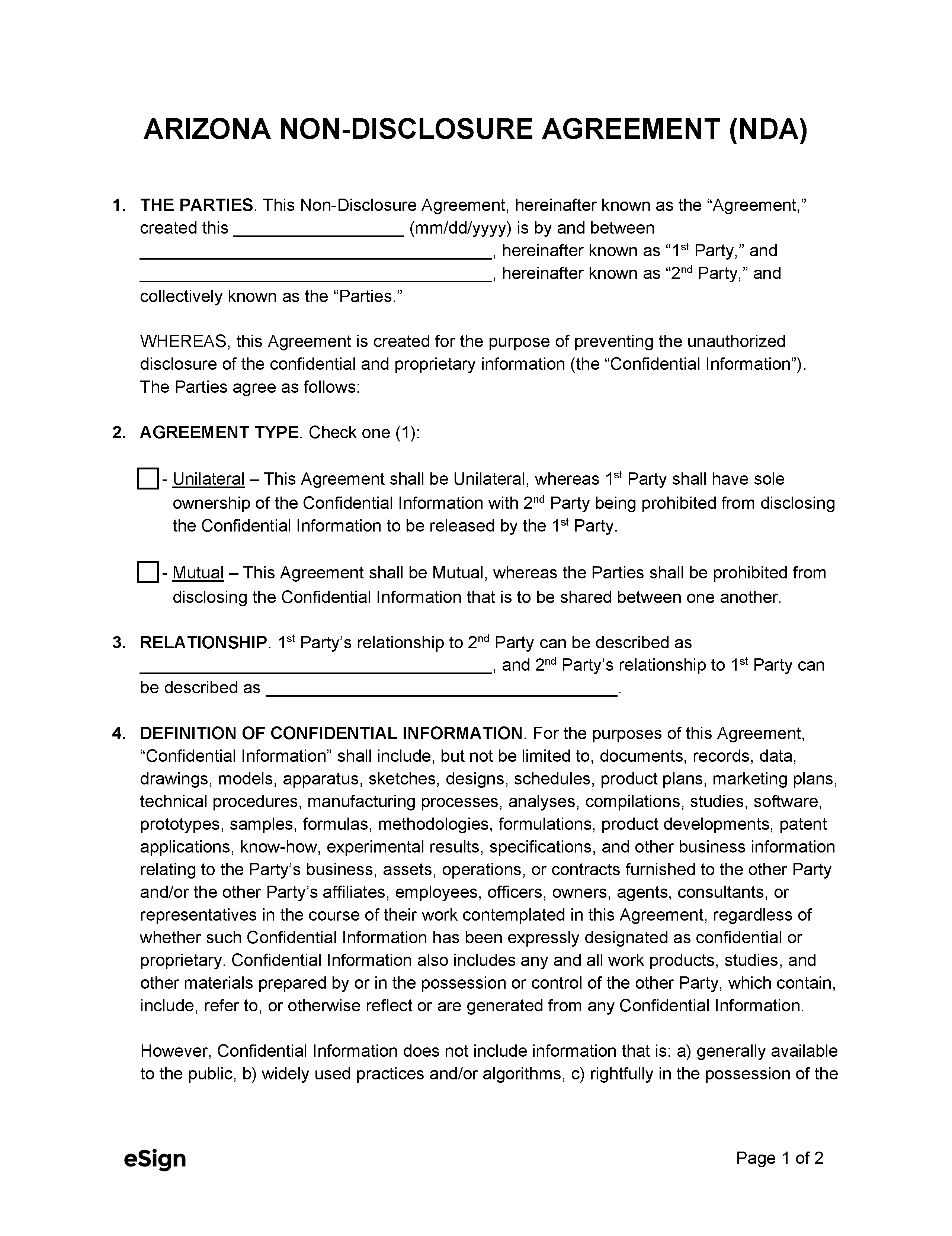 Arizona Non-Disclosure Agreement – Ensures that confidential information divulged between parties remains protected from unauthorized disclosure.
Download: PDF, Word (.docx), OpenDocument