A Georgia non-solicitation agreement prohibits an individual from persuading an employer's customers and employees to work or transact business with another company. These agreements are most often applied in employer-employee relationships and in the context of a business purchase. The form relays the contract duration, geographical limits, consideration (what the individual receives in exchange for signing), and which employees or customers cannot be solicited. Once signed, the individual must adhere to the restrictive terms during employment and for the stated period after termination.
Statutes: § 13-8-53
Legally Enforceable? An agreement entered into on or after May 11, 2011, is enforceable if it protects a legitimate business interest and has reasonable restrictions.[1][2] Agreements made prior to May 11, 2011, are enforceable if compliant with § 13-8-2 and common law.[3]
Requirements:

Customer Solicitation – Can only prevent a former employee from soliciting the customers with whom they had prior material contact.[4]
Employee Solicitation – Does not require that the former employee had prior material contact; the agreement may prohibit the solicitation of any existing employee.[5]
---
Sources
---
Related Forms (2)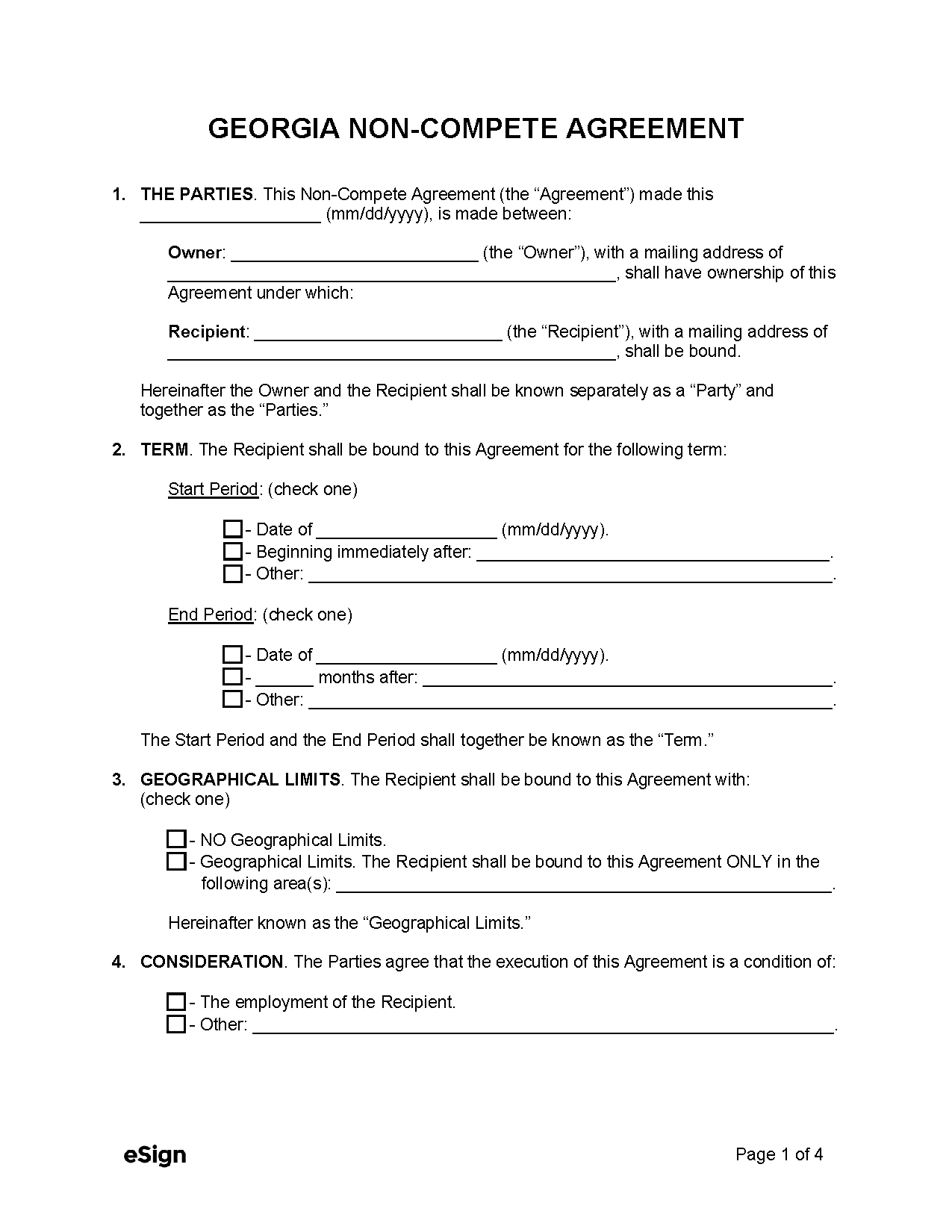 Georgia Non-Compete Agreement – Prohibits a company's employees from working in the same field once their employment ends.
Download: PDF, Word (.docx), OpenDocument
---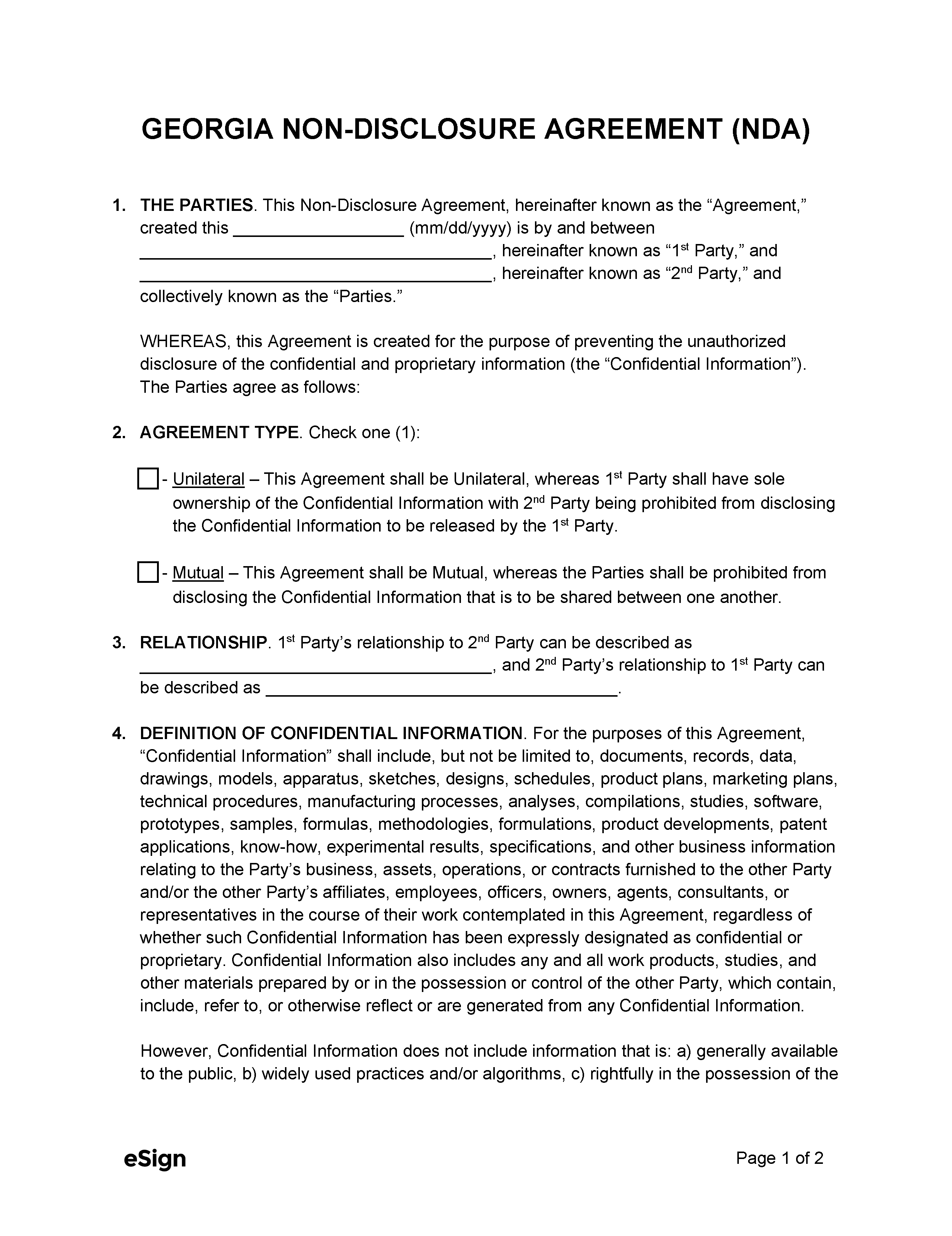 Georgia Non-Disclosure Agreement – Contains restrictions that forbid the disclosure of sensitive business information by those with access to it.
Download: PDF, Word (.docx), OpenDocument