---
Updated on October 24th, 2022

An Idaho non-solicitation agreement is a written contract that restricts an employee's capacity to pursue their former employer's customers and staff. The document details the scope of the restriction, providing information such as whom the employee must refrain from contacting, when the contract expires, and if there are any geographical limits. Once the agreement is signed, an employee is bound to its terms, and a violation thereof may result in the employer taking legal action in court. Employers are free to define the extent of the agreement's scope to a degree they deem necessary, though a court will make the final decision as to whether the restriction is enforceable.
Statutes: Idaho Code § 44-2701 – § 44-2704
Legally Enforceable? Yes, non-solicitation agreements are enforceable under Idaho common law.
Requirements: State statutes do not provide specific enforcement standards for non-solicitation agreements. Idaho courts subject NSAs to the same review process as non-compete agreements (Freiburger v. J-U-B Engineers, Inc., 111 P.3d 100 (Idaho 2005)).

As per state statutes, the agreement:

Must be reasonable and protect a legitimate interest without being unduly severe or against public policy.
May only be used for "key" employees or contractors (as defined in § 44-2702(1)).
Cannot exceed eighteen (18) months unless sufficient consideration is provided to justify a longer term or it is proven necessary in court.
---
Related Forms (2)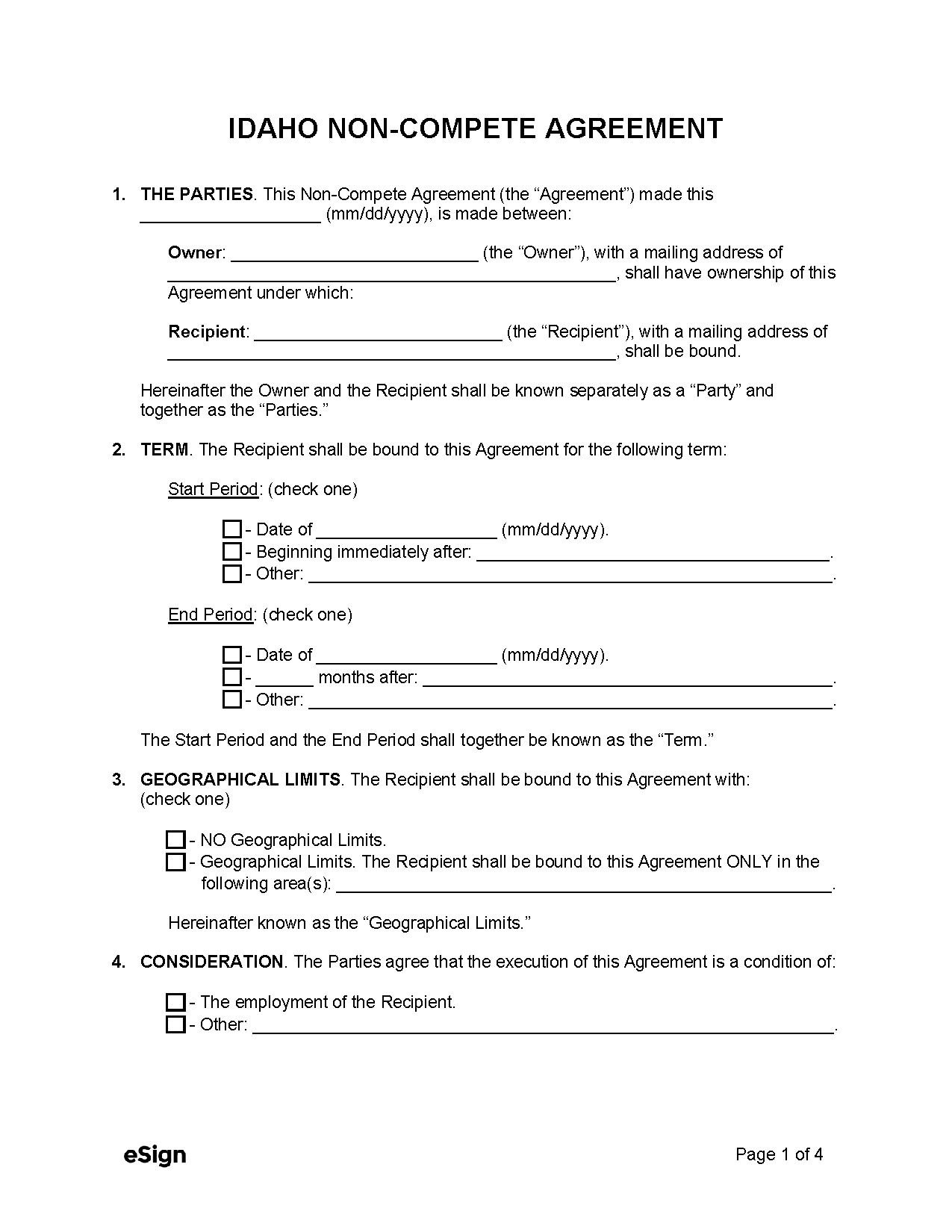 Idaho Non-Compete Agreement – Allows an employer to prevent competition from key employees or previous owners of the company.
Download: PDF, Word (.docx), OpenDocument
---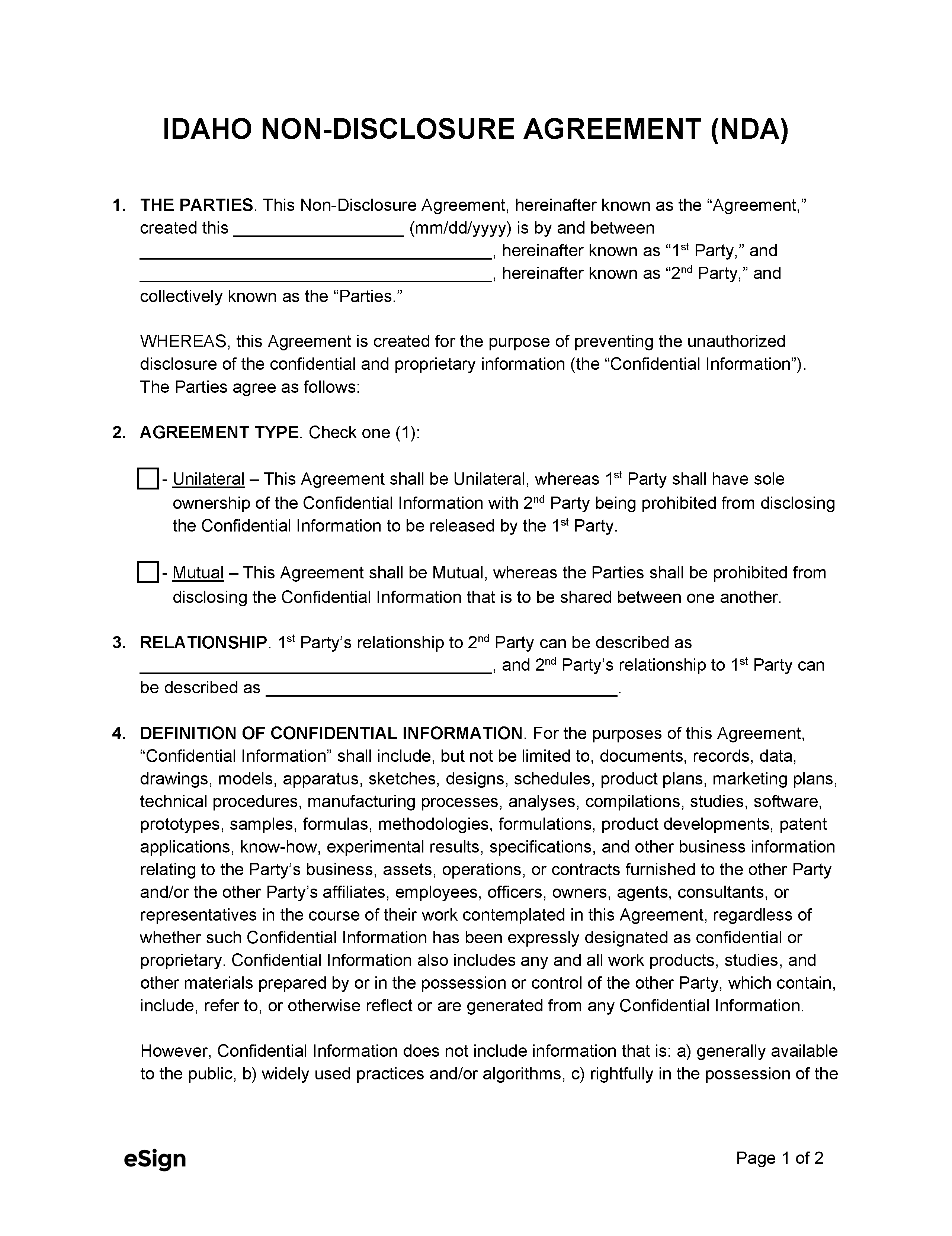 Idaho Non-Disclosure Agreement – A confidentiality agreement between an employer and another party receiving access to proprietary information.
Download: PDF, Word (.docx), OpenDocument