---
Updated on October 30th, 2022

A Louisiana non-solicitation agreement protects an employer's business interests by prohibiting the signing party from soliciting their clientele and employees. While the agreement is most commonly used between an employer and employee, it can also be used in the sale of a business, dissolution of a limited liability company or partnership, and between a client and a contractor. Non-solicitation agreements are enforceable for a maximum of two (2) years following the signing party's termination or departure.
Statutes: RS § 23:921
Legally Enforceable? Yes, non-solicitation agreements that adhere to state requirements (see below) are legally enforceable.
Requirements: Louisiana non-solicitation agreements must:

Not exceed two (2) years in duration from the signing party's termination or departure.
Be limited to the employer's area of business and identify the parishes, municipalities, and regions where the restriction applies.
Be executed between:

An employer and an employee;
A client and a contractor;
A partnership and a departing partner;
A limited liability company and a departing member; or
A franchisor and a franchisee.
---
Related Forms (2)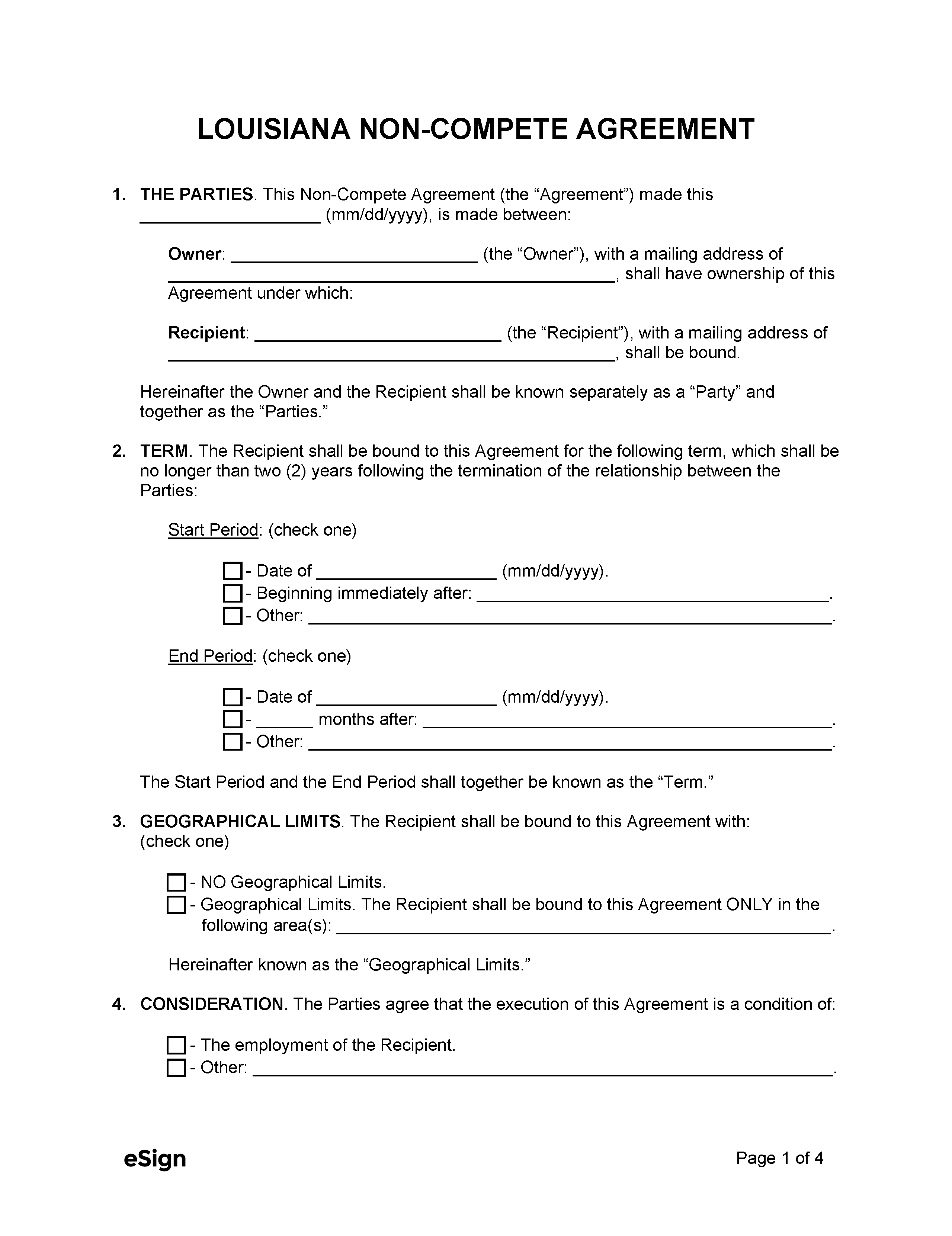 Louisiana Non-Compete Agreement – Used to prevent a former employee, partner, contractor, or business owner from engaging in competitive business activity.
Download: PDF, Word (.docx), OpenDocument
---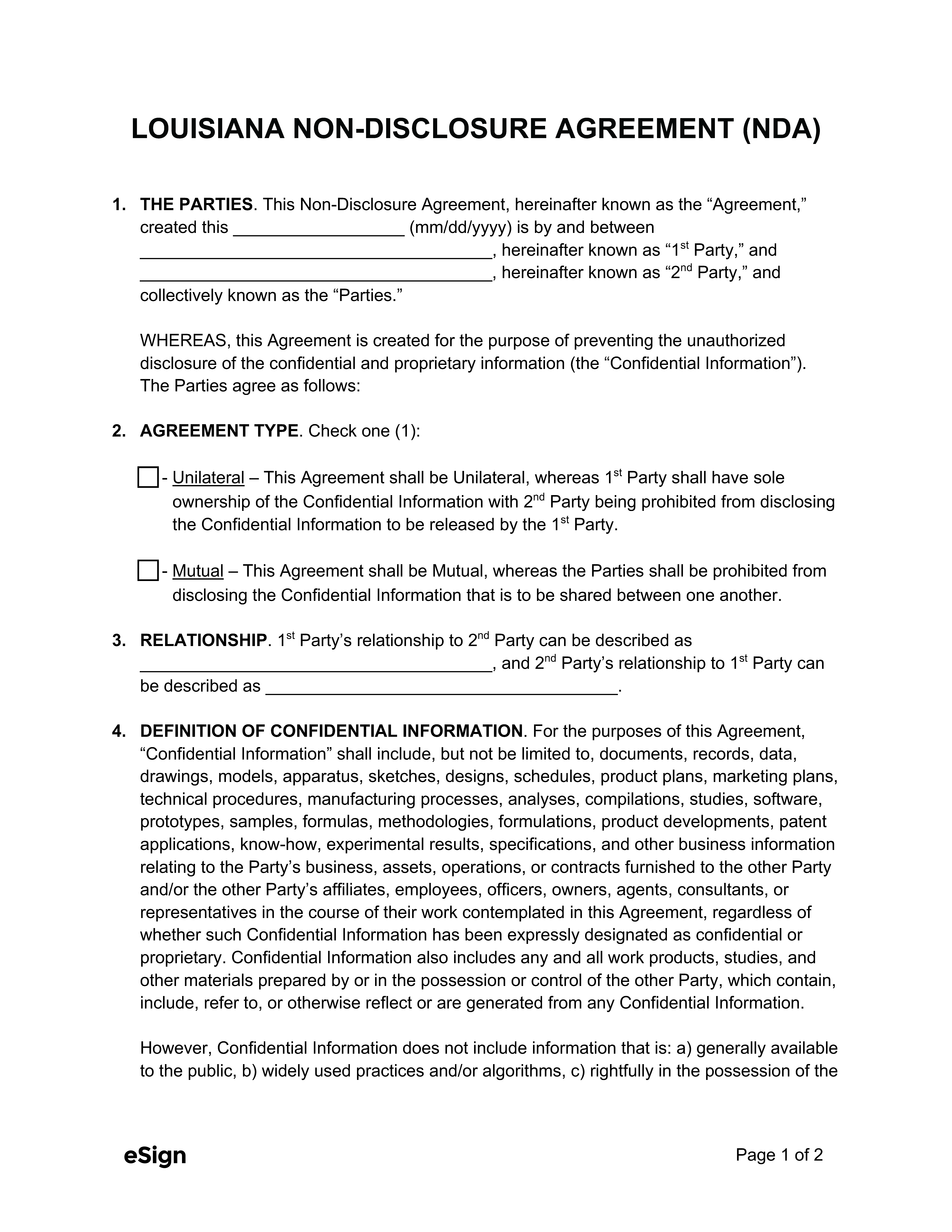 Louisiana Non-Disclosure Agreement – Establishes the terms of an arrangement in which confidential information may not be shared with outside parties.
Download: PDF, Word (.docx), OpenDocument