---
Updated on December 3rd, 2022

A Missouri non-solicitation agreement is a contract by which an employee is prohibited from engaging with clientele and other employees for their personal benefit. Business owners use this type of contract to prevent employees from persuading company talent and customers to support their own competitive business ventures. The document must identify both parties, specify which customers/employees cannot be solicited, the geographical limits and duration of the agreement, and what consideration (e.g., employment, payment) the employee is given.
Statutes: § 431.202
Legally Enforceable?

Yes, both employee and customer non-solicitation agreements are enforceable

 (Superior Gearbox Co. v. Edwards, 869 S.W.2d (1993)).
Requirements/Exceptions: The below requirements and exceptions apply to the non-solicitation of employees.

To be enforceable, the agreement must:

Protect confidential information, trade secrets, or customer relationships/good will; or

Have a duration of no more than one (1) year.

No agreement can be enforced on employees who offer secretarial or clerical services if the employer has no protectable interests.
---
Related Forms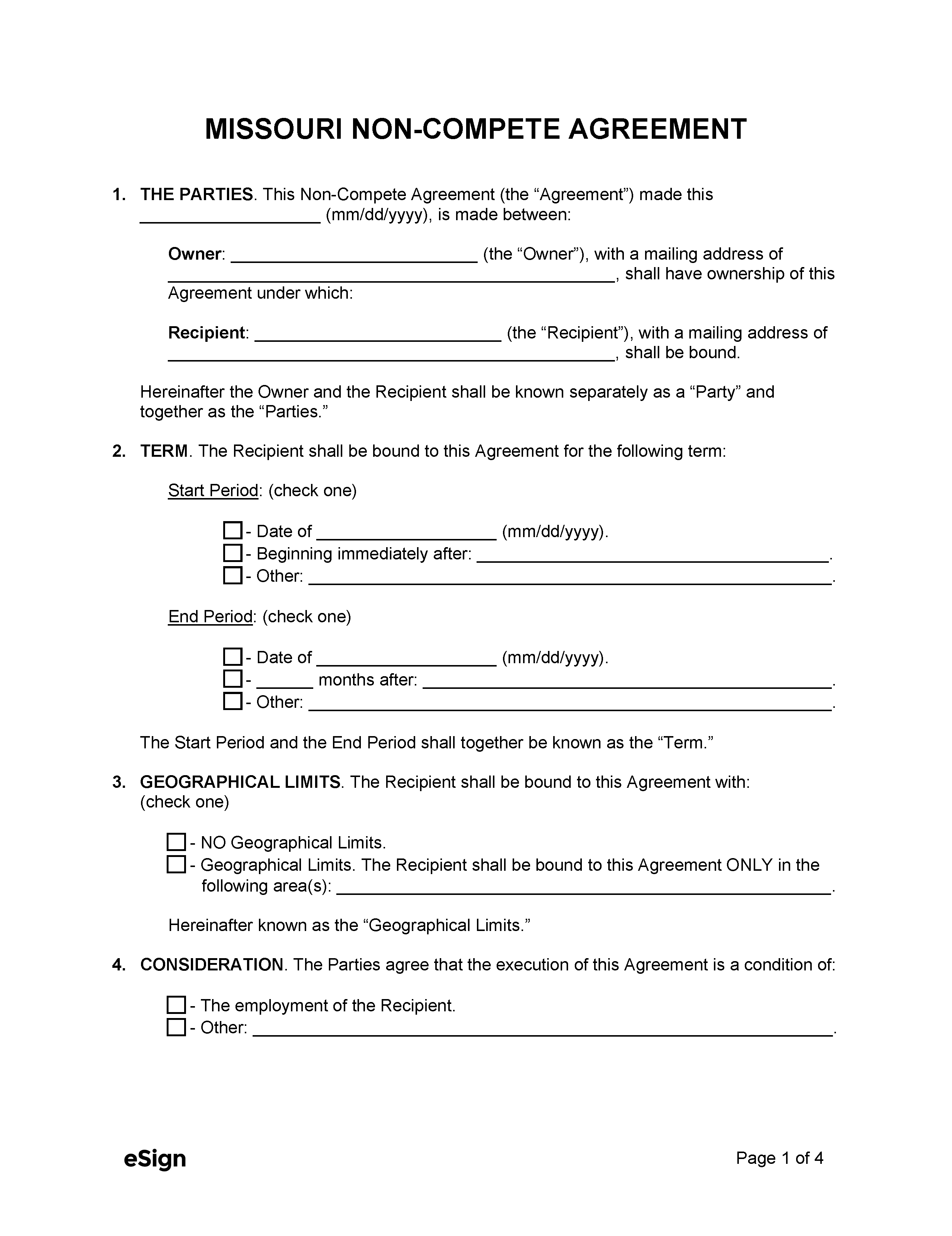 Missouri Non-Compete Agreement – Used by employers to limit an employee's ability to compete with their business.
Download: PDF, Word (.docx), OpenDocument
---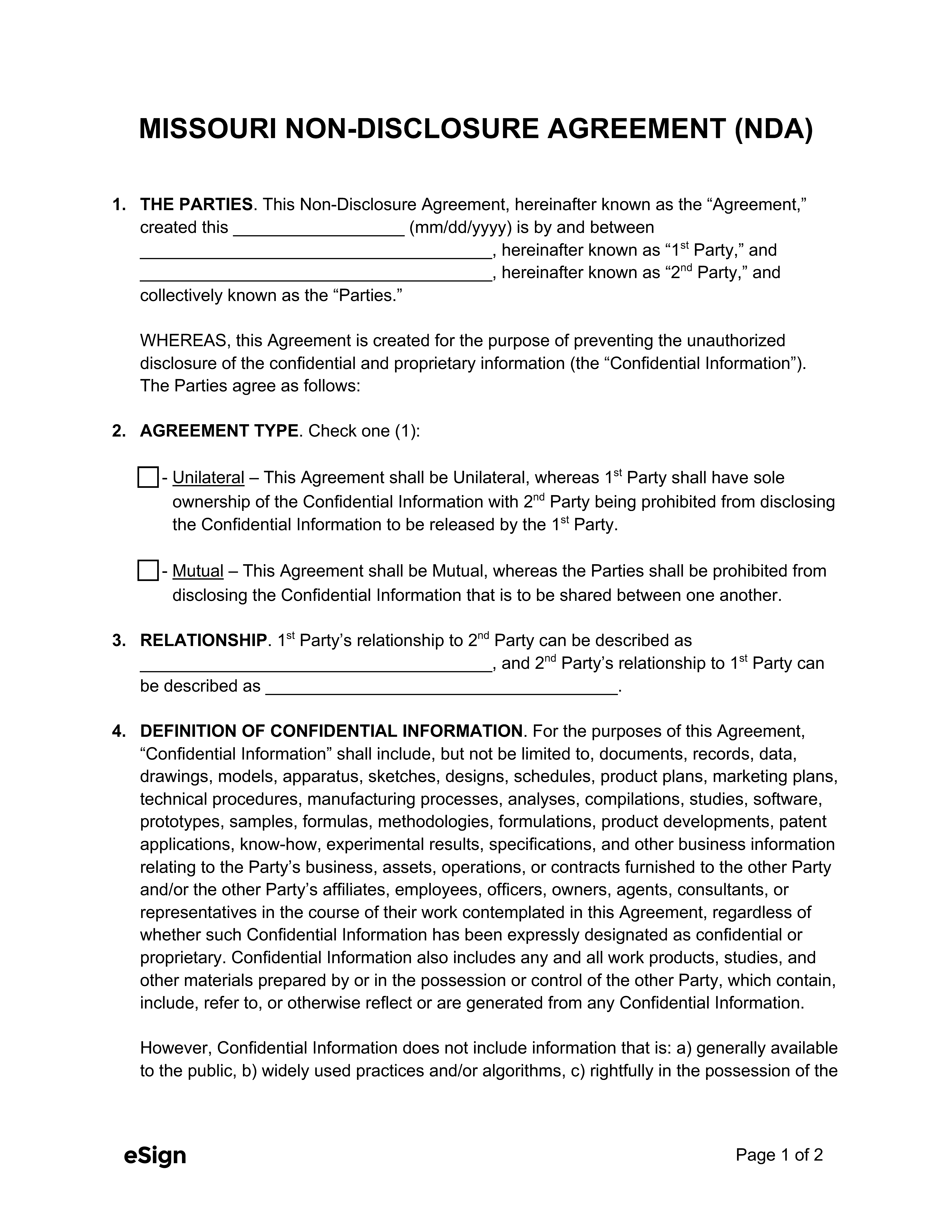 Missouri Non-Disclosure Agreement – Contractually prevents employees from disclosing company information.
Download: PDF, Word (.docx), OpenDocument