---
Updated on December 3rd, 2022

A New Hampshire non-solicitation agreement is generally used by employers to prohibit employees from professionally engaging with company clients, customers, and personnel for their own benefit. In the agreement, the business owner must specify which parties are off limits and for how long the employee will be bound to the contract. If there are any geographical limits or if the employee will be paid consideration for signing, these will also need to be included. If the employee is required to agree to the contract to secure their employment, it must be presented and signed prior to any employment contract.
---
Related Forms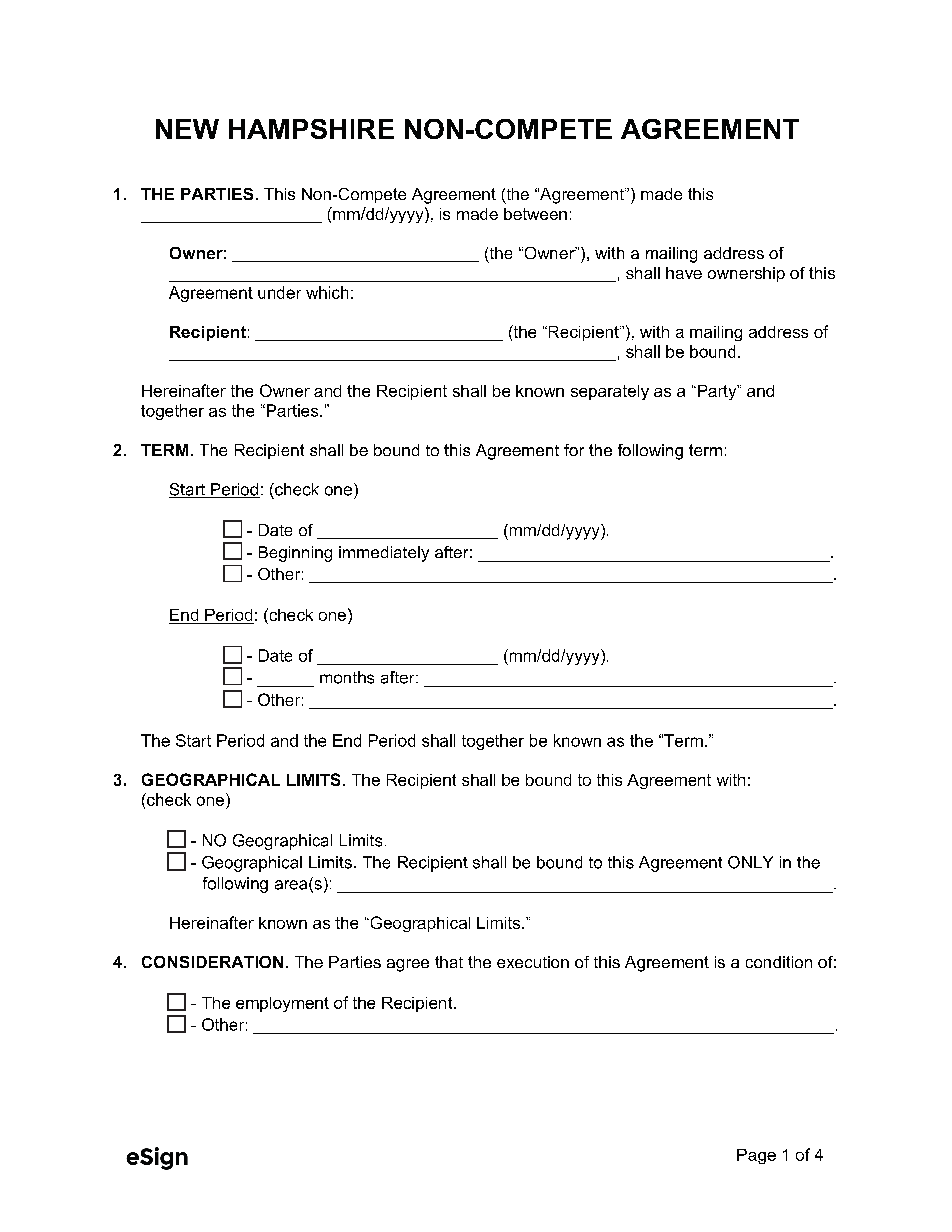 New Hampshire Non-Compete Agreement – Lays out the terms by which an employee agrees not to compete against their employer's business.
Download: PDF, Word (.docx), OpenDocument
---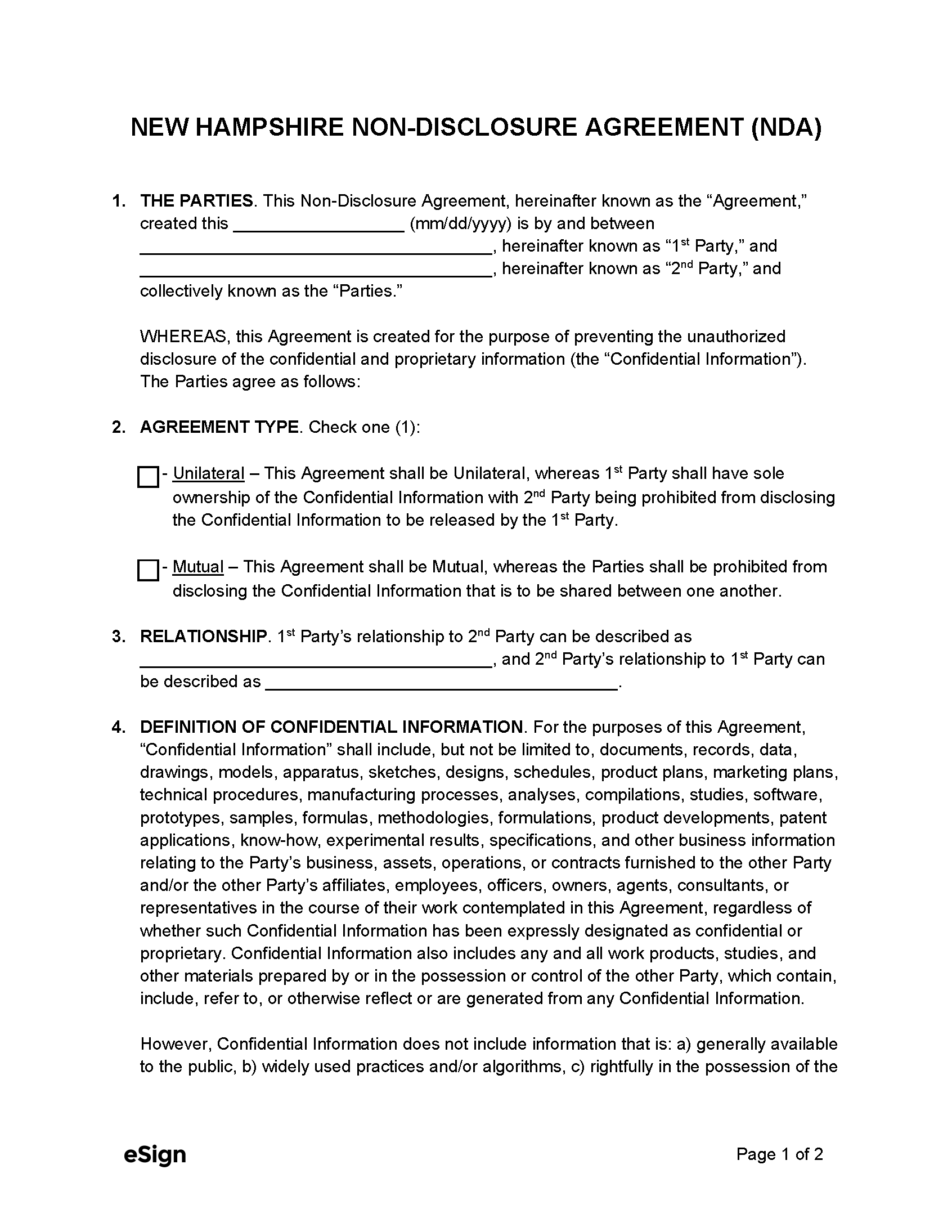 New Hampshire Non-Disclosure Agreement – Legally prevents the signing party from sharing trade secrets, company practices, and other confidential information.
Download: PDF, Word (.docx), OpenDocument