A Texas non-solicitation agreement is used by business owners to prevent their employees from approaching other workers, clients, or suppliers for their own business interests. This contract helps ensure that skilled employees do not use the connections they make under the company's employ to recruit other workers or steal clients. A properly executed contract should include how long the restrictions will be in effect, the geographical area where they will apply, and what the employee will receive as consideration for signing.
---
Related Forms (2)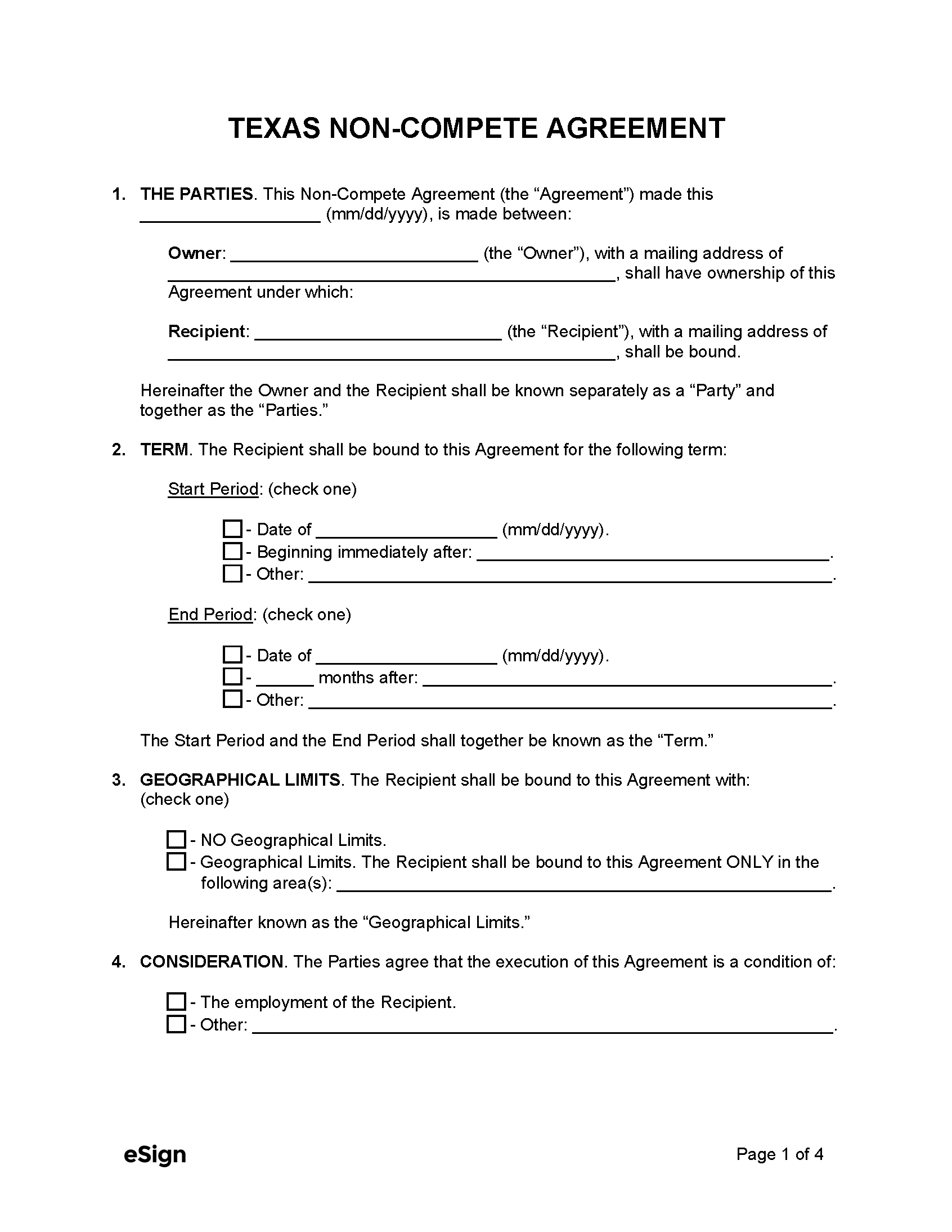 Texas Non-Compete Agreement – Protects a business owner from unfair competition from a former employee or business partner.
Download: PDF, Word (.docx), OpenDocument
---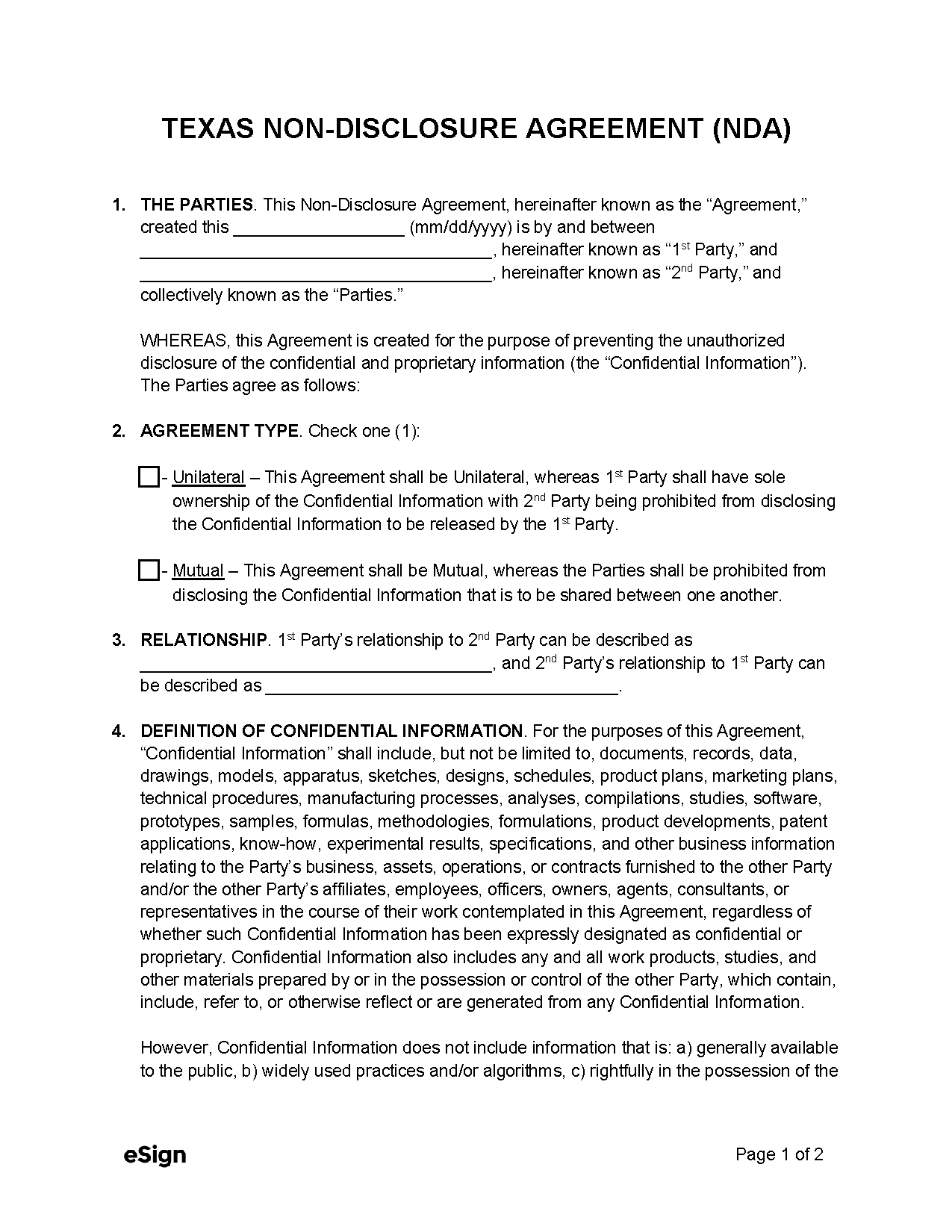 Texas Non-Disclosure Agreement – Legally prohibits the signing party's sharing of confidential information or trade secrets.
Download: PDF, Word (.docx), OpenDocument