A Virginia non-solicitation agreement safeguards business owners by preventing former employees from attempting to poach their customers and other workers. This document is also often signed as part of a sale of a business, guarding the new owner against unfair competition. The signed document should describe how long the restrictions will last and for what geographical area they will apply. Additionally, the contract may be tailored to restrict interactions with customers, employees, vendors, suppliers, or other beneficial business relationships.
Statutes: Not mentioned in state statutes.
Legally Enforceable? Yes, Virginia courts recognize non-solicitation agreements.
Requirements (Strategic Enter., 2008 WL 8201356, at *3): Virginia courts apply the same reasonableness tests as non-compete agreements to determine the validity of a non-solicitation agreement.
---
Related Forms (2)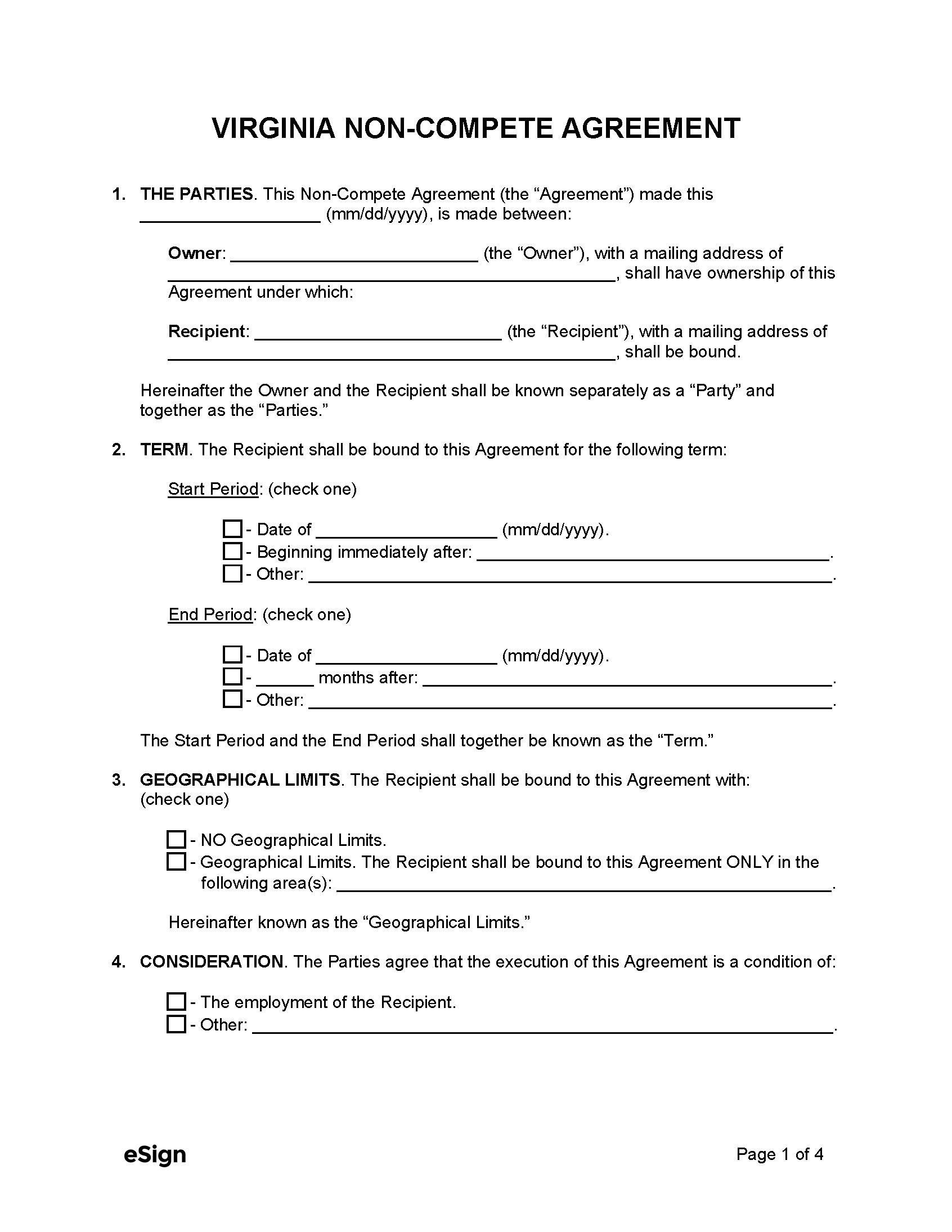 Virginia Non-Compete Agreement – A binding agreement stating that an individual may not compete with a former employer or business partner.
Download: PDF, Word (.docx), OpenDocument
---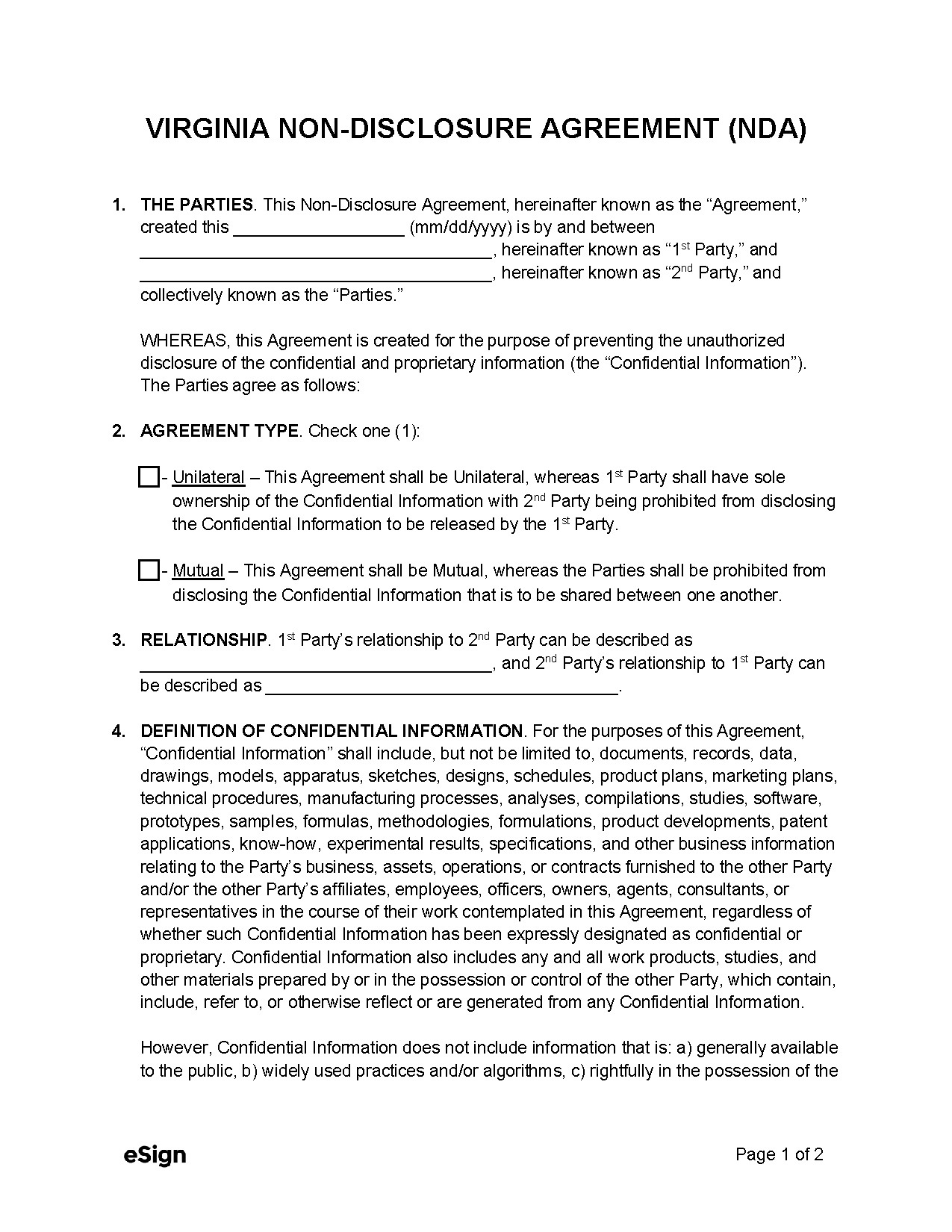 Virginia Non-Disclosure Agreement – A confidentiality agreement where the signee agrees not to share sensitive information with unauthorized parties.
Download: PDF, Word (.docx), OpenDocument