An Arkansas real estate power of attorney allows an individual (the "principal") to name a representative (the "attorney-in-fact") who will be granted the right to purchase, sell, and manage property on their behalf. The arrangement allows the attorney-in-fact to execute documents, complete and negotiate transactions, oversee maintenance, manage tenants, and refinance mortgages without the principal's required presence or signature.
The representative will need to present the power of attorney document when completing certain acts, such as when signing purchase and sale agreements for the principal. Once it has been signed, the arrangement remains effective until its expiry date, either party revokes it, or, if the power of attorney is non-durable, the principal becomes incapacitated.
Statute – § 28-68-204
Signing Requirements (§§ 18-12-501, 28-68-105) – Notary Public
---
Related Forms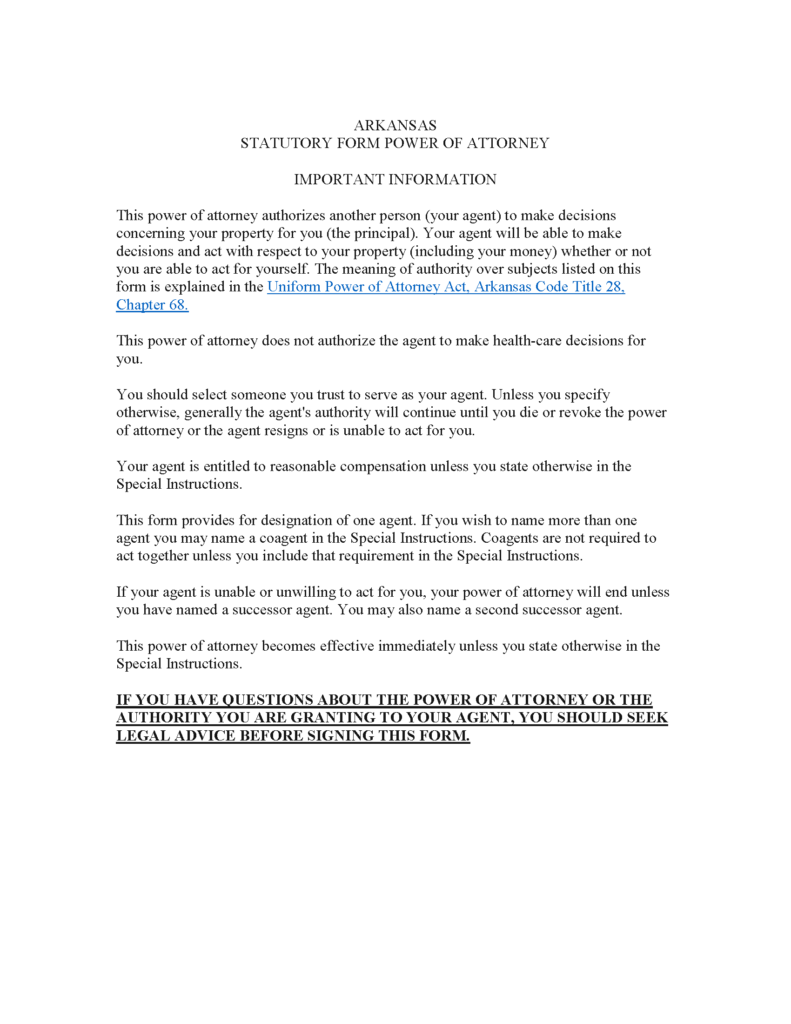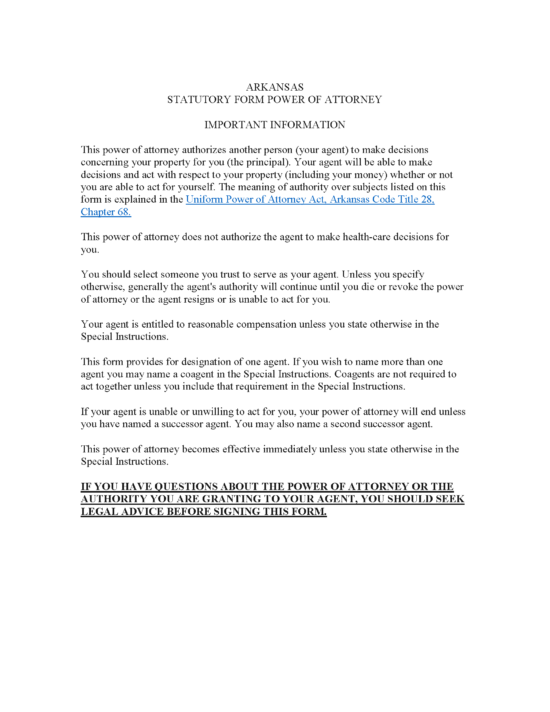 Arkansas General Power of Attorney – The principal can use this form to give an agent the authority to manage their property in addition to other financial matters.
Download: PDF