A Colorado real estate power of attorney allows an individual (the "principal") to select a third party (the "agent" or "attorney-in-fact") to handle the purchase, sale, management, or refinancing of real estate. While the arrangement is effective, the agent will be given full authority to perform the acts approved in the document.
The primary advantage of appointing an attorney-in-fact is that the principal can have real estate transactions and property management handled by another person without needing to be present at any time. Although the agent will act in the principal's place, it is standard for them to consult with the principal prior to making decisions, transferring funds, and signing legal documents.
Statute – § 15-14-727
Signing Requirements (§§ 38-30-124, 15-14-705) – Notary Public
---
Related Forms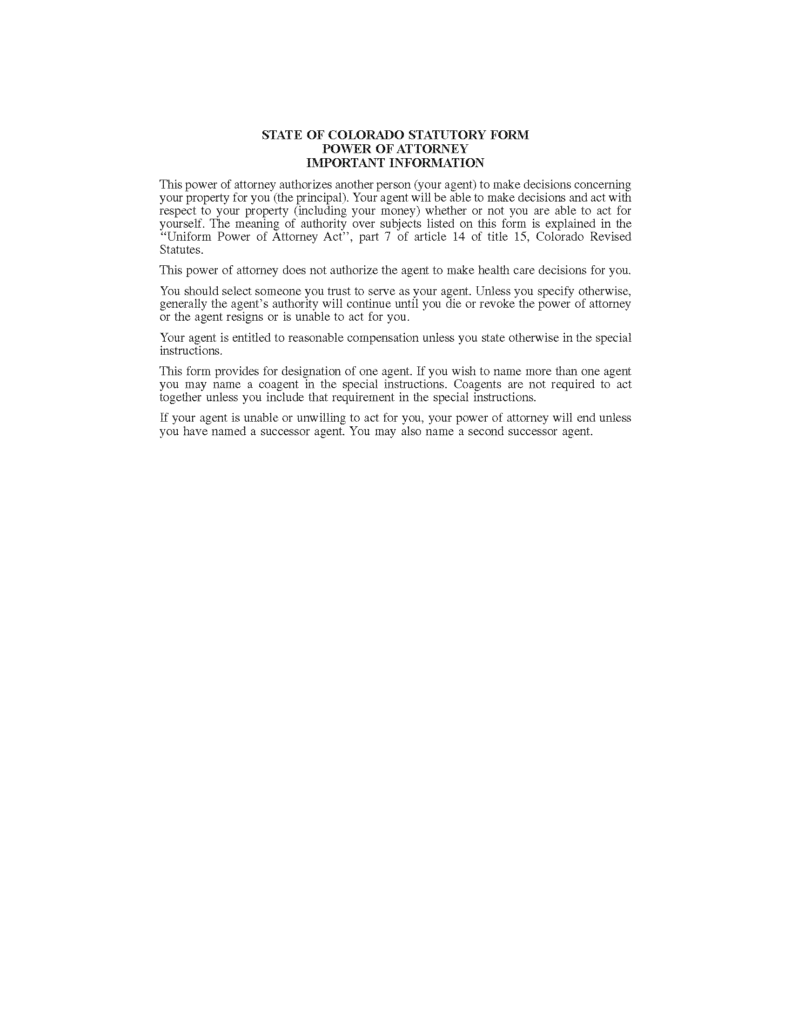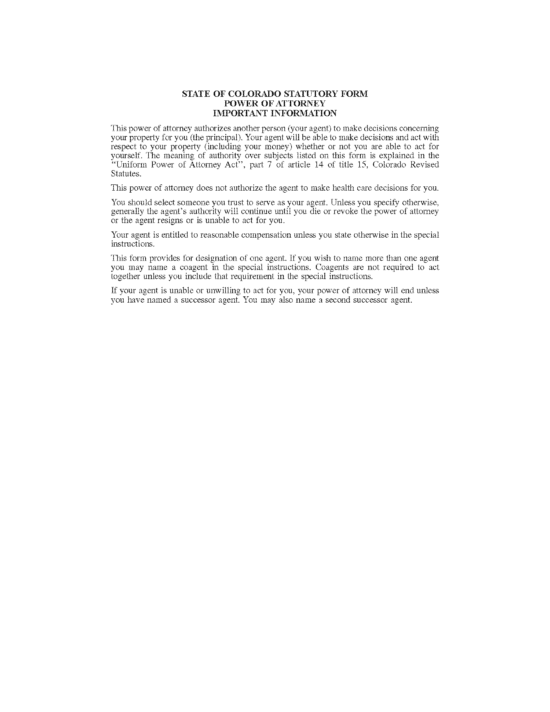 Colorado General Power of Attorney – Can be used to grant the agent power to handle finances, investments, and business interests, as well as matters related to real estate.
Download: PDF