The Kansas motor vehicle power of attorney (Form TR-41) grants someone the authority to act as the vehicle owner's representative. The duties the form allows that representative (called an "attorney-in-fact") to carry out include the transfer of the vehicle's title, application for title, and registration. This form allows the representative to perform duties one (1) vehicle, and the owner must provide the make, model, and VIN of the aforementioned vehicle.
Signing Requirements – Vehicle Owner
---
Related Forms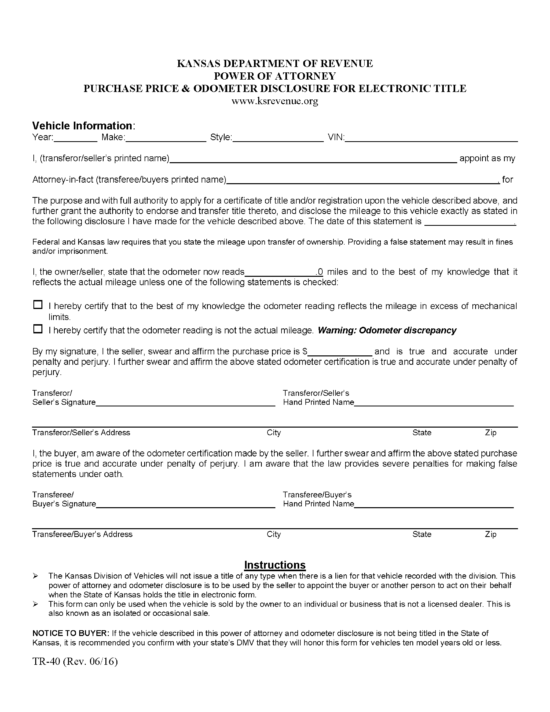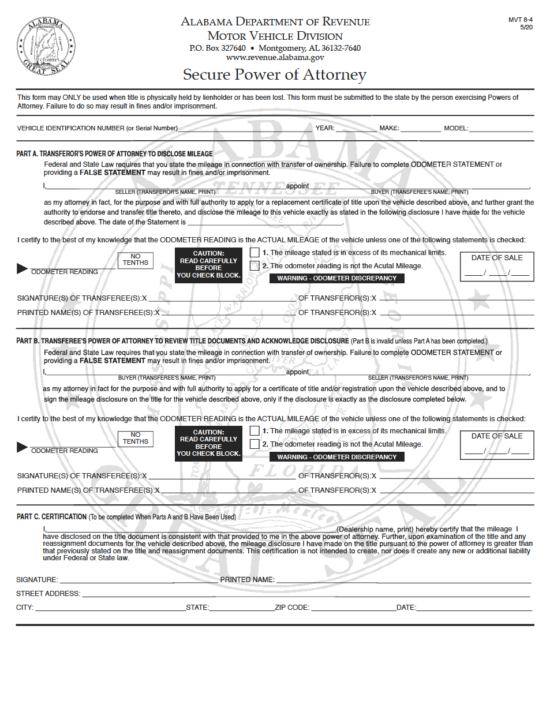 Kansas Motor Vehicle Power of Attorney and Odometer Disclosure for Electronic Title (Form TR-40) – This form may be used by the seller to appoint someone to act on their behalf when the State of Kansas holds the title in electronic form. This form can only be used when the vehicle is sold to an individual or business that is not a licensed dealer.
Download: PDF
---
Kansas Secure Motor Vehicle Power of Attorney – This form must be used in order for a person to sign for both the buyer and the seller on a conforming title or an odometer disclosure statement. The form may be obtained from a licensed new or used vehicle dealership for a fee.