A North Carolina real estate power of attorney allows an individual (the "principal") to appoint a representative (the "agent" or "attorney-in-fact") to handle real estate transactions on their behalf. When drafting the document, the principal must define the agent's power and responsibilities, which typically include buying/selling real estate, executing leases, refinancing mortgages, and managing property.
The principal must also specify whether the document should be durable or non-durable. If made non-durable, the agent's authority automatically terminates if the principal becomes incapacitated. It should be noted that before the agent can buy or sell real estate, the power of attorney must first be registered with the Register of Deeds office in either the principal's county of residence or the county where the property is located (office addresses are listed here below "County Government Websites").
Statute – § 32C-2-204
Signing Requirements (§§ 32C-3-303, 32C-1-105) – Notary Public
---
Related Forms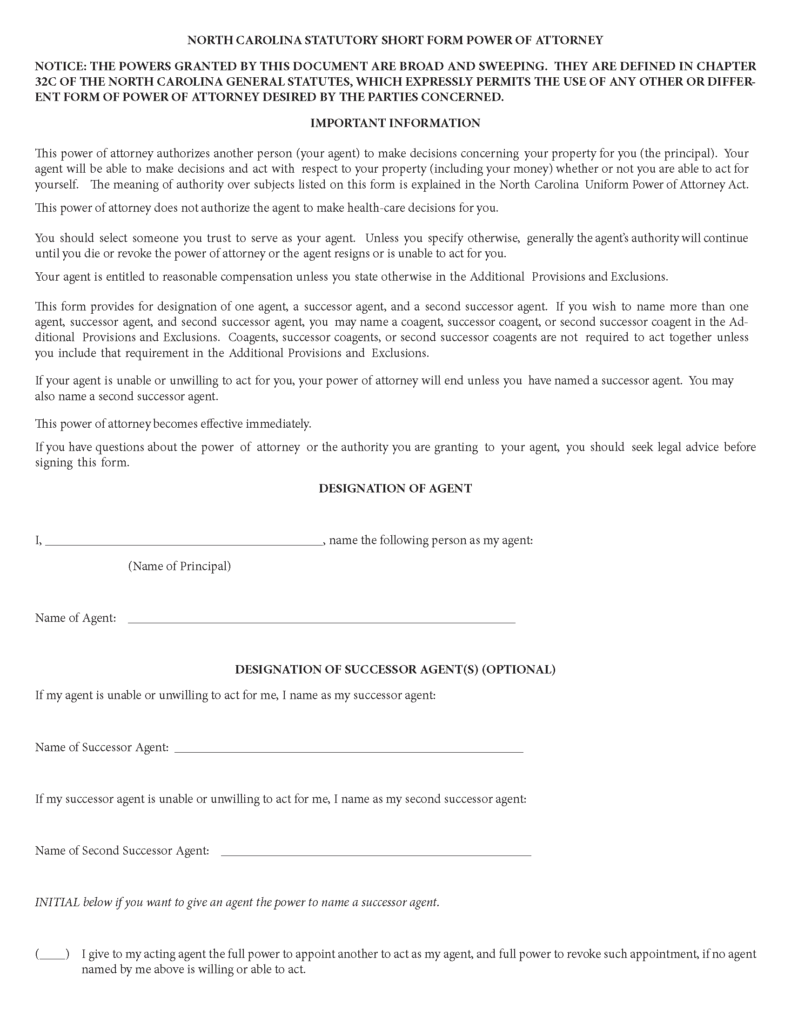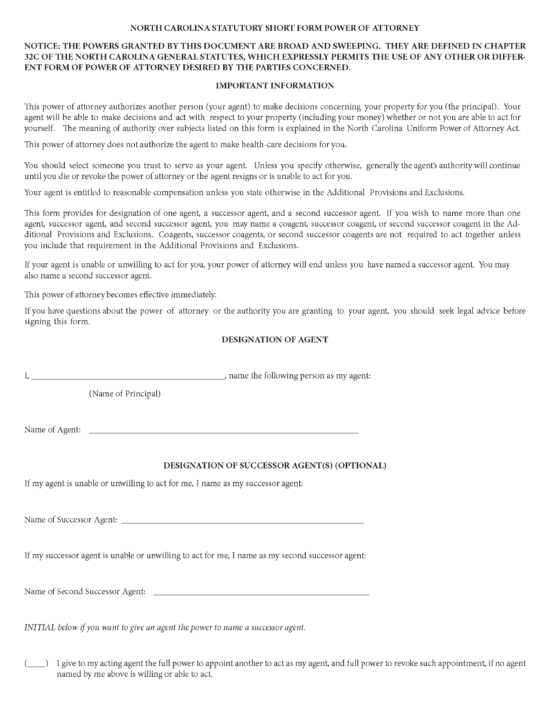 North Carolina General Power of Attorney – Allows the principal to grant an agent general authority over their financial affairs, including real estate transactions, bank accounts, and personal property.
Download: PDF