A Nebraska real estate power of attorney is a legal document in which an agent is granted the authority to conduct real estate transactions for a principal (the document creator). The agent's duties may vary but often include buying and selling property, collecting rent, negotiating with tenants, executing leases, and hiring labor for repairs.
To ensure that the power of attorney will be accepted by banks, title insurers, and other related agencies, it must clearly outline the agent's power and identify each property they're authorized to manage. This power of attorney can be made non-durable if the principal so desires, meaning that the agent's authority would terminate upon the principal's incapacitation.
Statute – § 30-4027
Signing Requirements (§ 30-4005) – Notary Public
---
Related Forms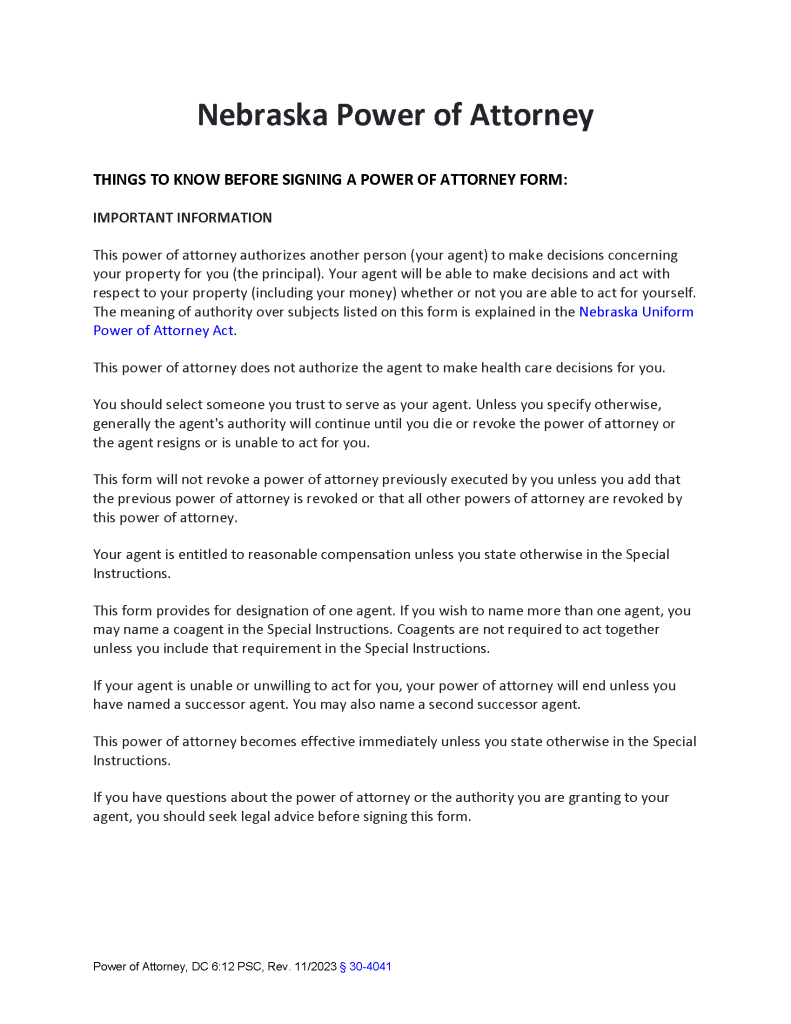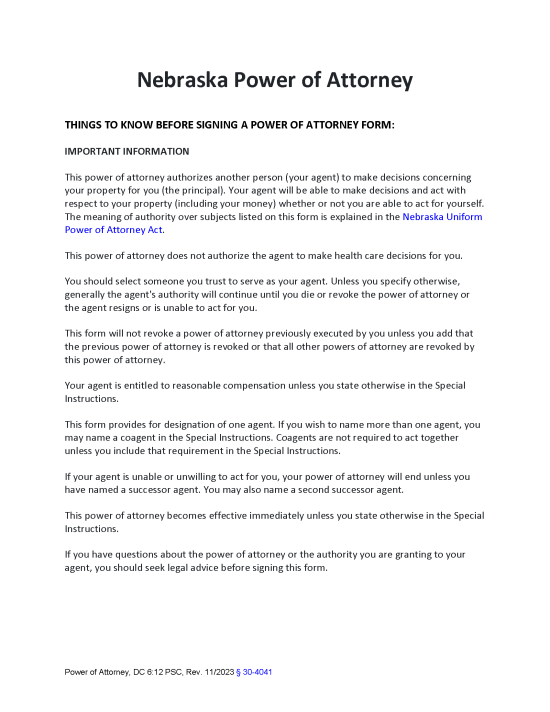 Nebraska General Power of Attorney – Nominates an agent and grants them broad powers to manage the principal's financial affairs.
Download: PDF