The Nebraska motor vehicle (DMV) power of attorney authorizes a third party (the "attorney-in-fact") to transfer a vehicle's ownership and execute any related documents on behalf of the vehicle owner. This document also gives the attorney-in-fact the ability to apply for titling and registration for the vehicle with the Nebraska Department of Motor Vehicles (DMV). If the vehicle has two (2) legal owners, both parties will need to sign the power of attorney and have their signatures notarized. Car dealers can only use this form if they are applying for a duplicate title or in the event that an odometer report isn't required for the vehicle's ownership to be transferred. This power of attorney can also be used by boat owners.
Signing requirements – Notary Public
---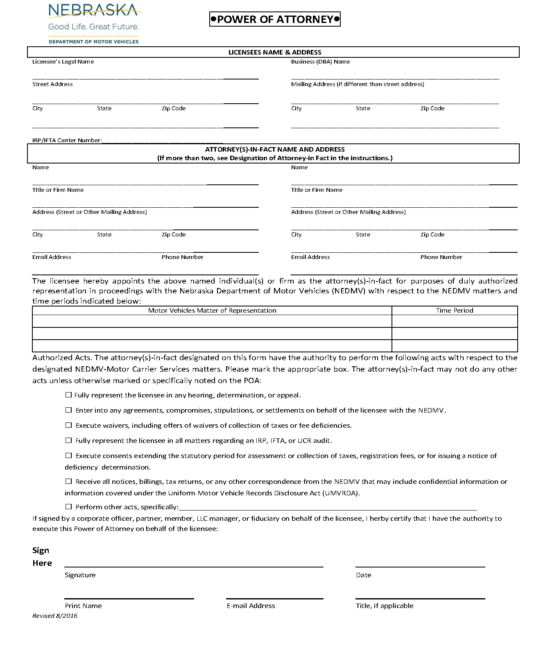 Nebraska Motor Vehicle Power of Attorney (Motor Carrier Services) – Appoints an attorney-in-fact to represent a licensee for matters related to international registration and fuel tax, as well as any other vehicle-related matters authorized by the licensee.