A New Jersey real estate power of attorney is a form that authorizes an agent to execute real estate transactions on behalf of a property owner or prospective buyer. Through the power of attorney, the agent receives permission from the principal (the person granting authority) to sign closing papers, negotiate with buyers/sellers, draft leases, collect rent, and handle other real estate duties that would otherwise be carried out by the principal themselves.
If the power of attorney is created to authorize the agent to execute deeds, the principal must record the document with a clerk's office in the county where the property is located. A list of offices can be found on the County Government Records webpage.
Signing Requirements (§§ 46:2B-8.9, 46:14-2.1(a)) – Notary Public
---
Related Forms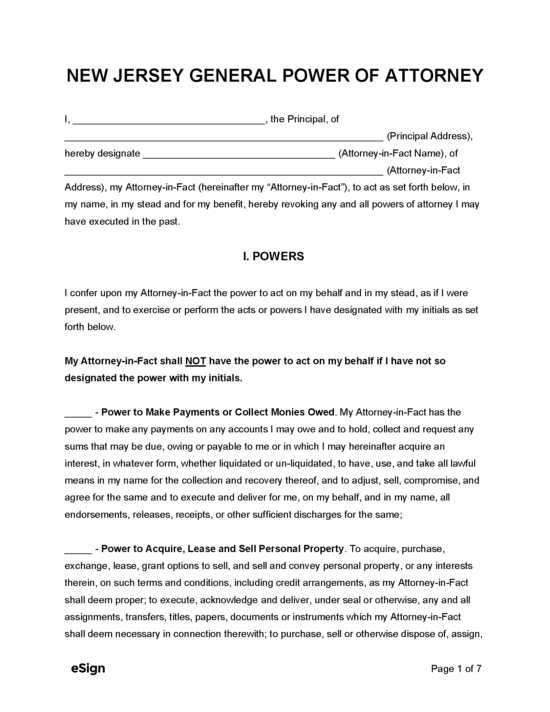 New Jersey General Power of Attorney – Allows the agent to control the principal's financial affairs. This power of attorney is non-durable and will terminate upon the principal's disability or incapacity.
Download: PDF