---
Updated on September 29th, 2021

A Pennsylvania advance directive is a document that combines a medical power of attorney and living will for the purpose of establishing a person's end-of-life health care decisions. The person preparing the form (known as the "principal") will define their health care choices in the living will. The document's provisions will instruct physicians to either withhold or administer life-prolonging treatment once the principal loses their ability to communicate. Using the medical power of attorney portion of the advance directive, a health care representative (referred to as a "medical decision maker") will be selected to represent the principal and direct their physicians according to their wishes.

Agent's Duties – § 5456

Laws – Title 20, Chapter 54 (Health Care)

Signing Requirements (§ 5442 & § 5452) – Two (2) Witnesses

Statutory Form – § 5471
---
State Definition
Statute – § 5422
"Advance health care directive."  A health care power of attorney, living will or a written combination of a health care power of attorney and living will.
---
Related Forms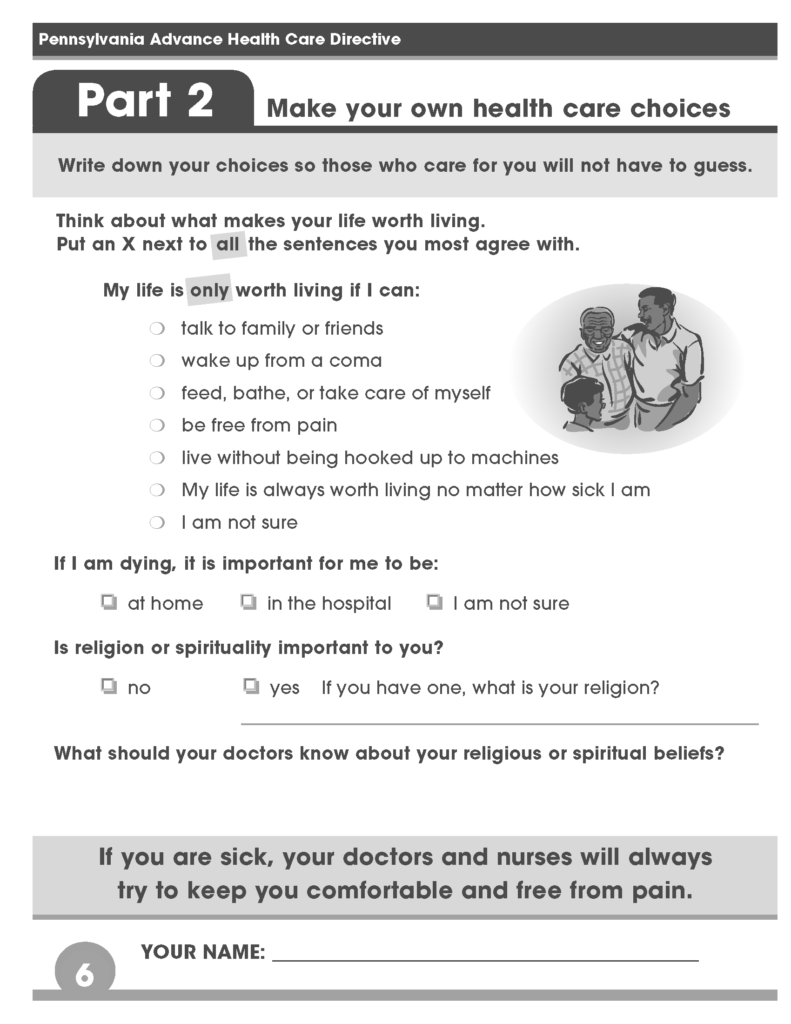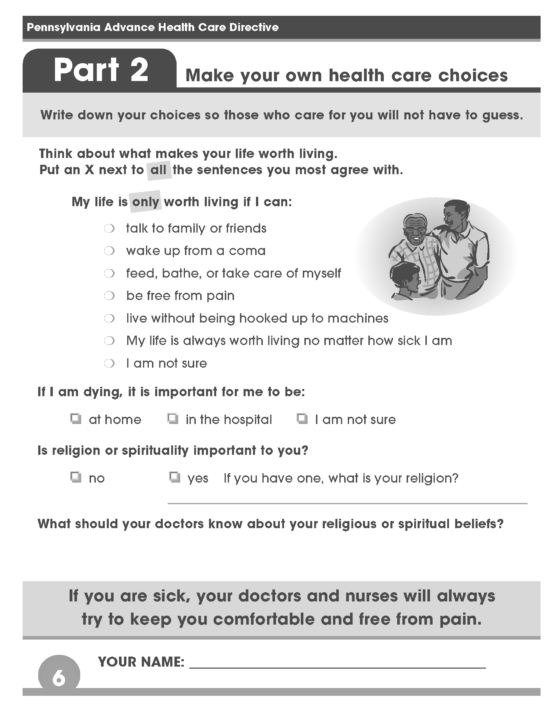 Living Will – Used to define the life-sustaining treatments that may and may not be administered on the principal after they've lost their ability to communicate.
Download: PDF
---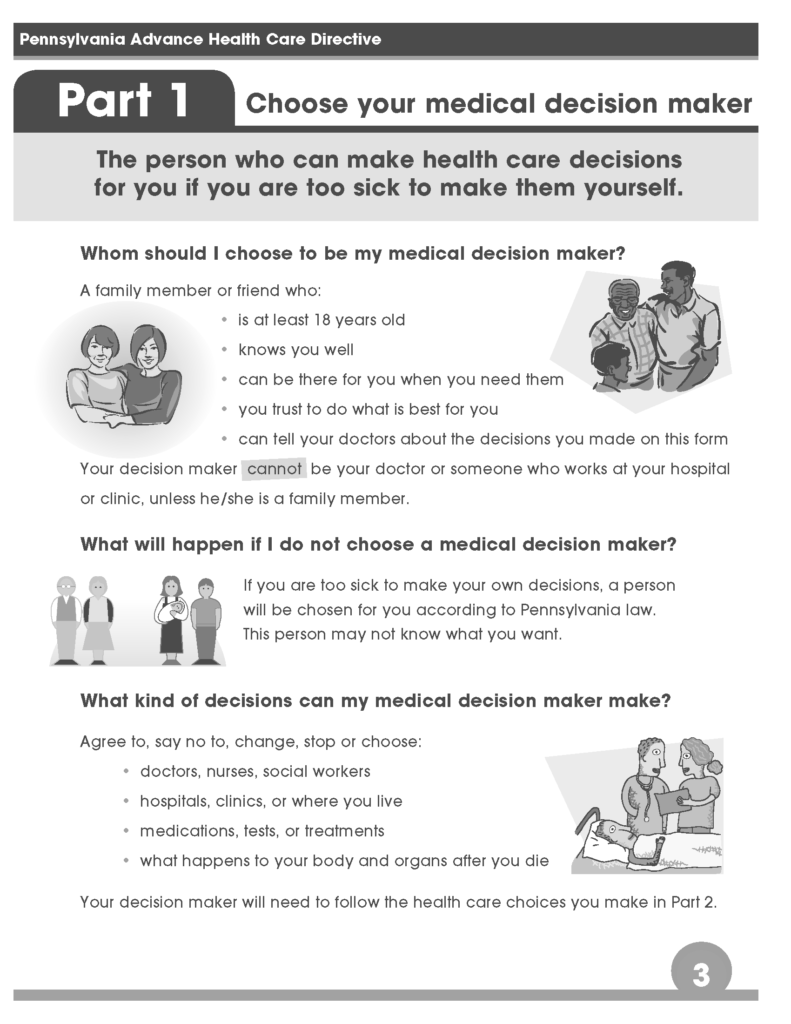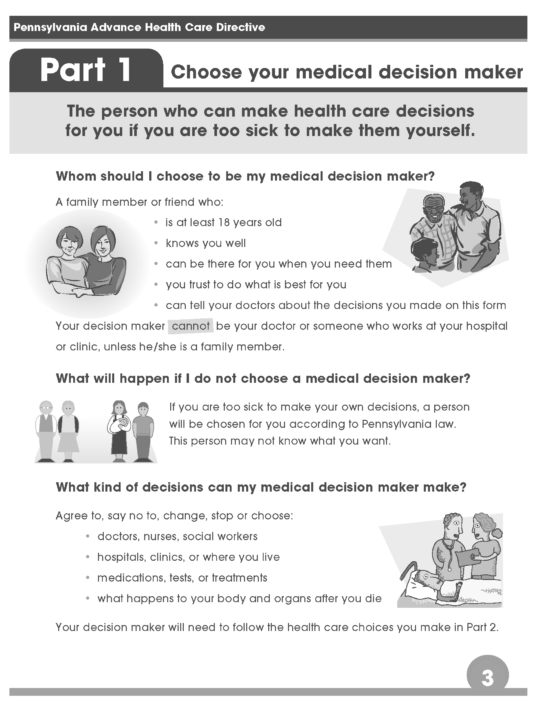 Medical Power of Attorney – Enables a representative to serve as the principal's health care agent and communicate their medical decisions.
Download: PDF