A Pennsylvania minor (child) power of attorney form is a delegation of parental responsibility and powers to a trusted party for a limited period of time. Parents or guardians may execute this power of attorney if they are unavailable to care for their child(ren) due to travel, illness, military deployment, or other relevant reasons. The individual receiving powers, the "attorney-in-fact," will be responsible for the well-being of the minor and authorized to make any decisions the parents/guardians could make. Once completed, this document must be notarized and signed by two (2) witnesses.
Laws – Not mentioned in state statutes.
Signing Requirements (§ 5601(b)) – Two (2) Witnesses and Notary Public
---
Related Forms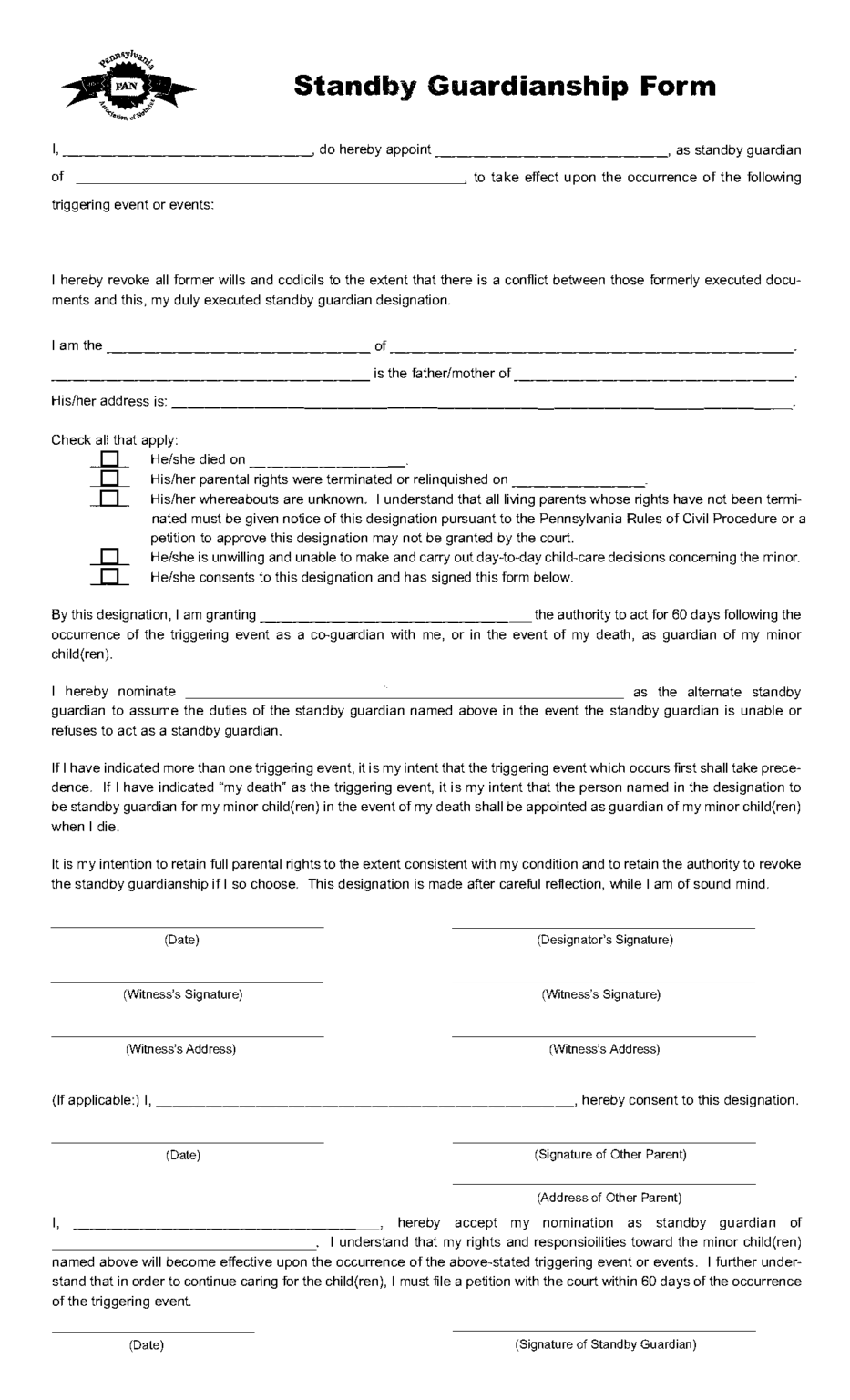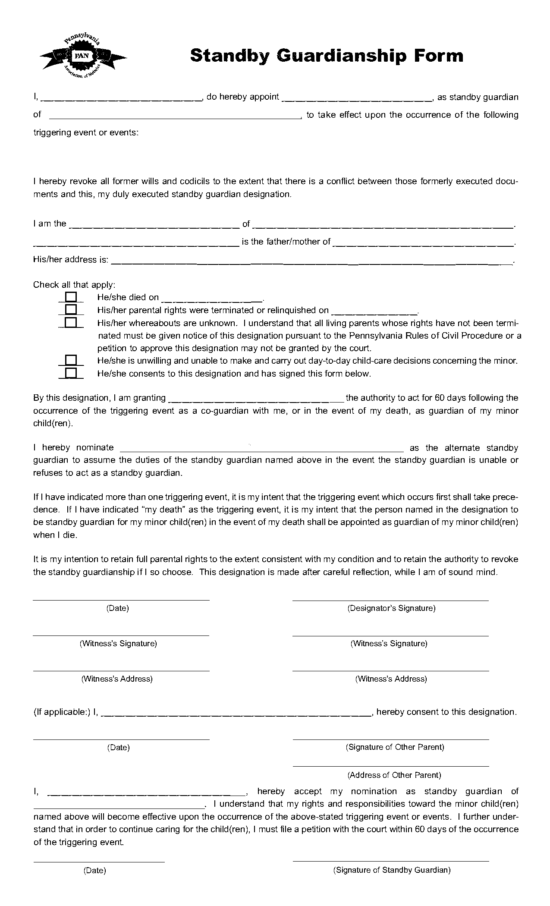 Pennsylvania Standby Guardianship Form – This form is used to appoint a guardian whose authorities begin upon an event (e.g., incapacitation) specified by the parent or guardian.
Laws – § 5611

Signing Requirements (§5611(c)(2)) – Two (2) Witnesses