A Texas real estate power of attorney is a document used by a principal to assign an agent to manage their real estate affairs. Once authorized, the agent will be able to carry out any actions or decisions with the same authority as the principal. The assignable authorities of this form are the power to sell, purchase, manage, or refinance a property. All or some of these powers may be transferred to the agent by the principal. Unless stated otherwise on page two (2), this power is durable and remains in place in the event of the principal's incapacitation. This form requires signatures from the principal, the agent, and a notary public.
Statute – § 752.102
Signing Requirements (§ 751.0021) – Notary Public
---
Related Forms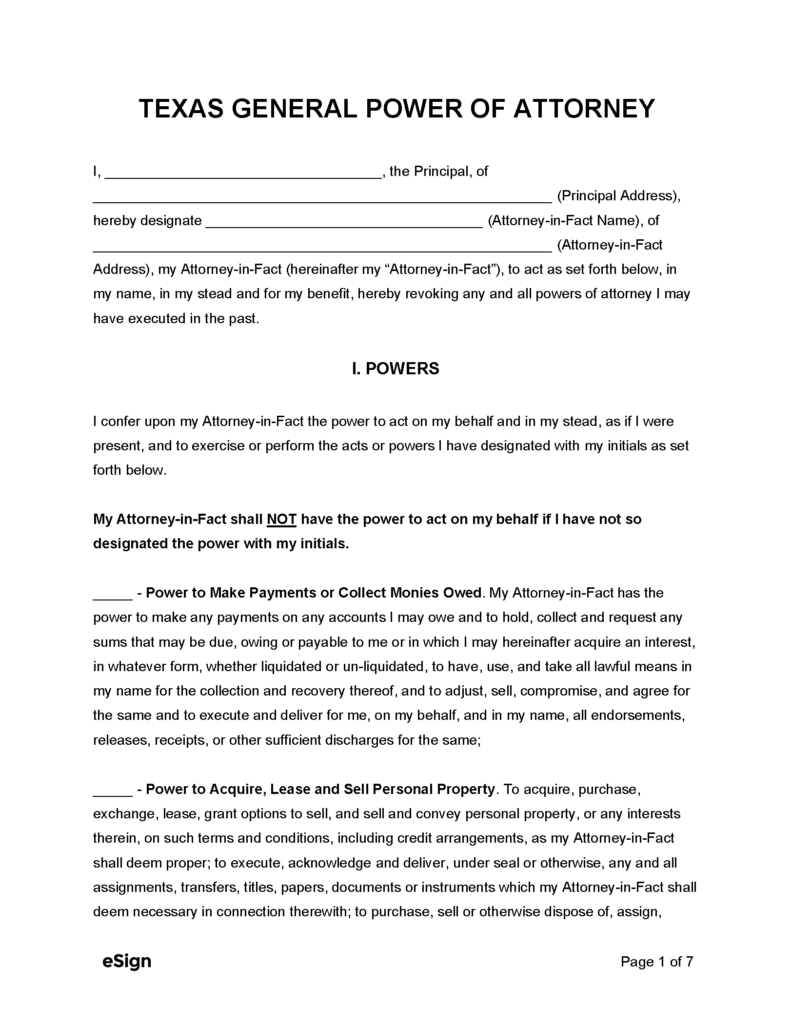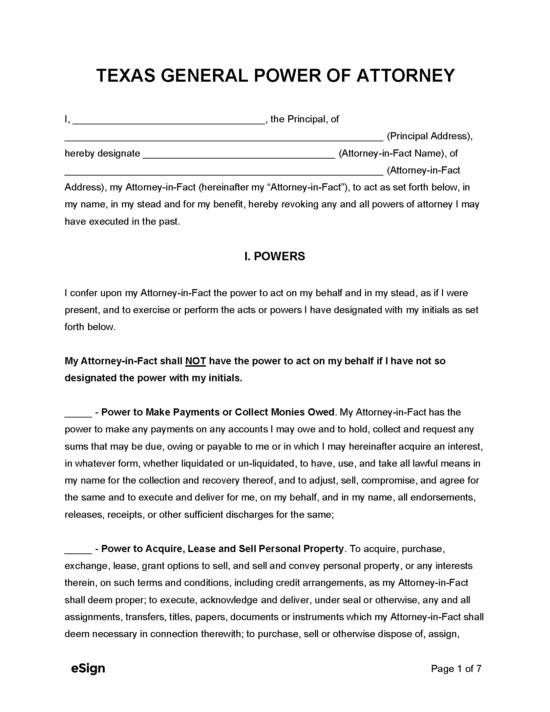 Texas General Power of Attorney – Allows a principal to select a representative to manage the principal's finances as long as the principal is mentally sound.
Download: PDF