The Texas residential purchase and sale agreement is a real estate contract through which a seller of residential property agrees to transfer ownership of their real estate to an interested buyer. The document will include all the terms of the transaction, including a description of the property, the purchase price, closing date and costs, and any deposits, financing, and insurance that the seller requires. The agreement becomes legally binding once both parties have agreed to the contract terms and signed.
Real Estate Commission Version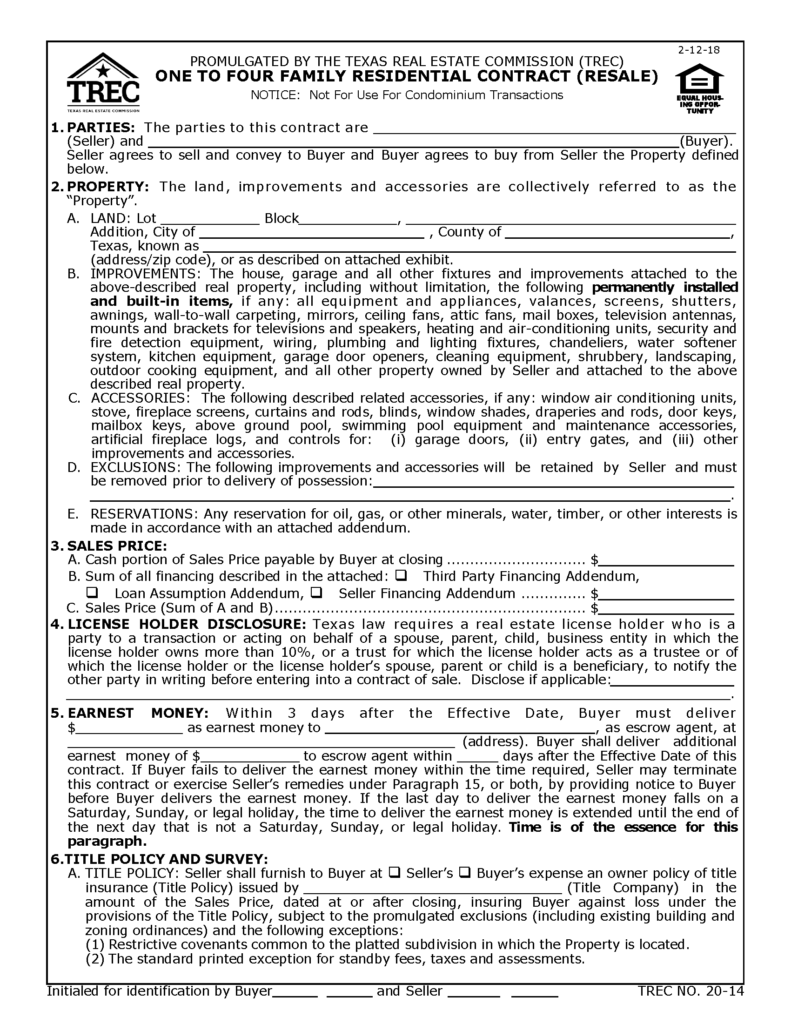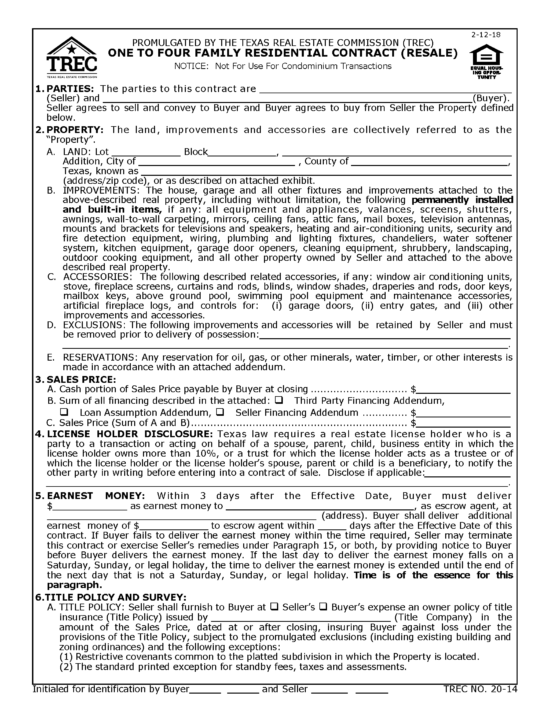 One (1) to Four (4) Family Residential Contract – This residential purchase agreement form is provided by the Texas Real Estate Commission for use by professional realtors. However, this contract cannot be used for the sale of condominiums and properties that include a farm.
Download: PDF
---
Required Disclosures (2)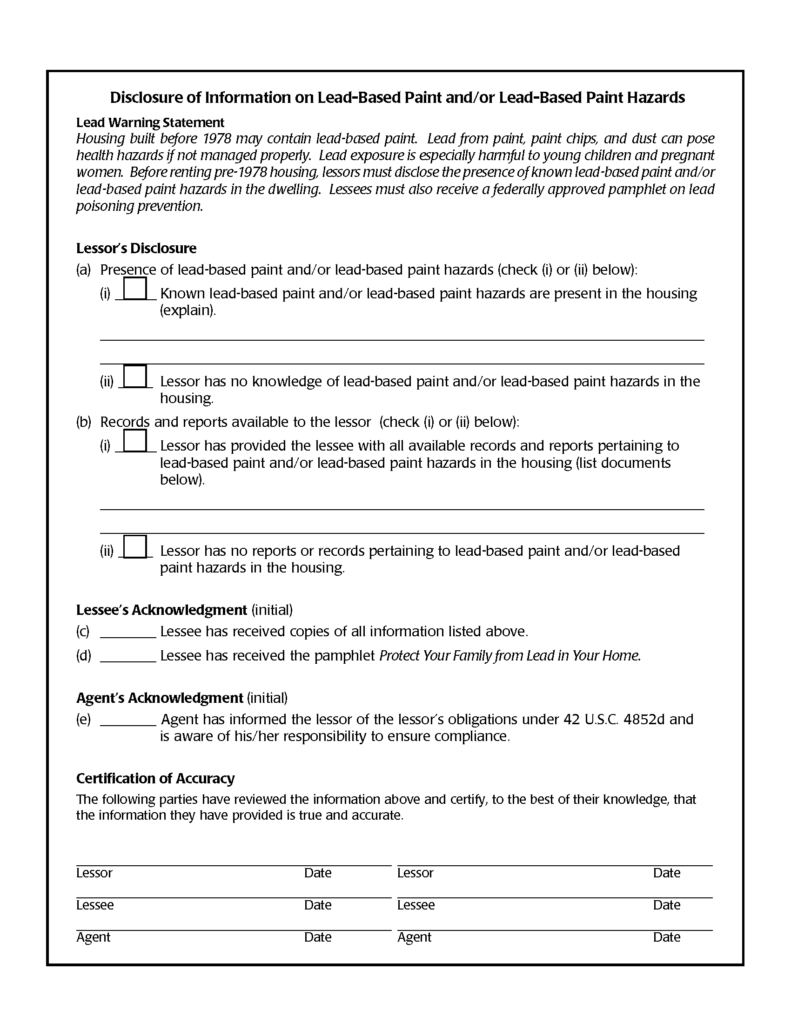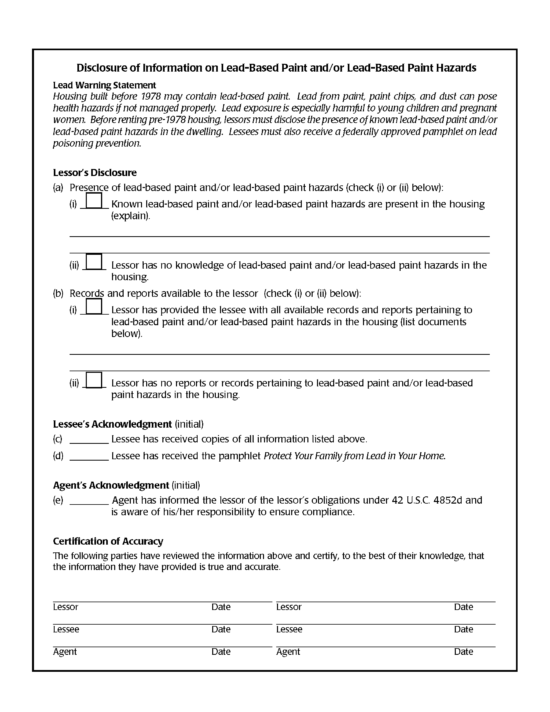 Lead-Based Paint – If the property for sale was built before the year 1978, the seller must disclose the presence of lead-based paint or lack thereof to the buyer.
Download: PDF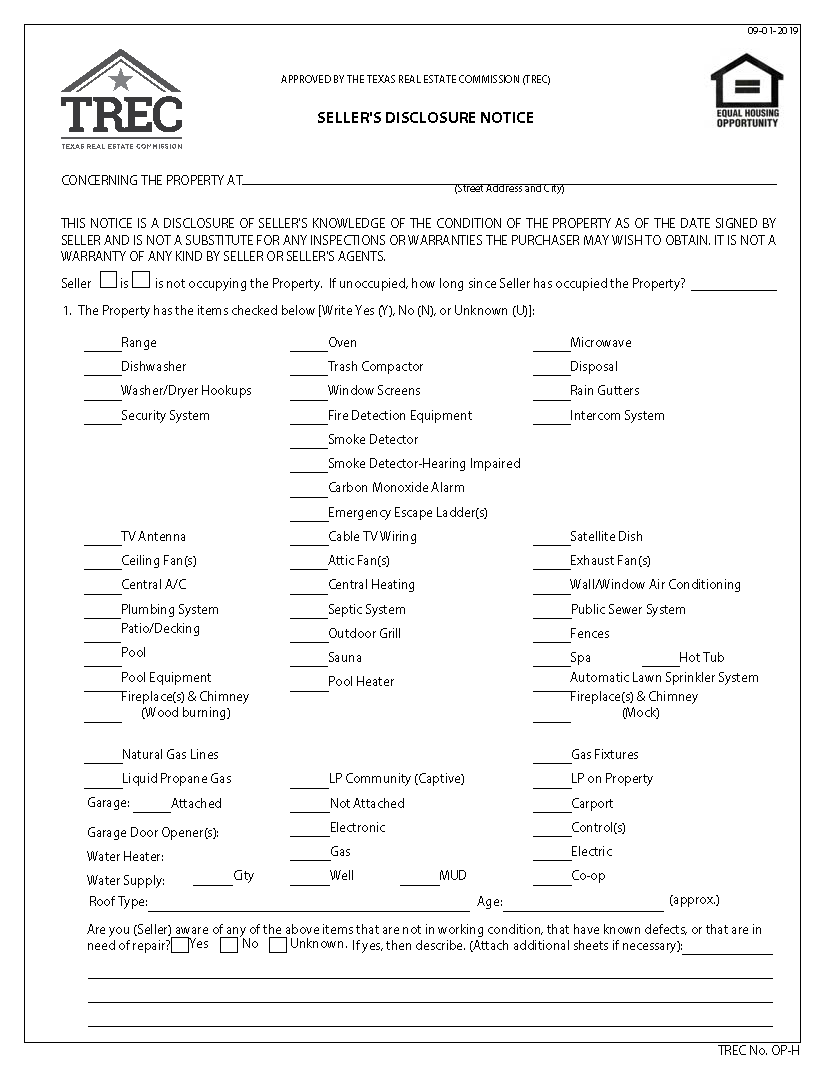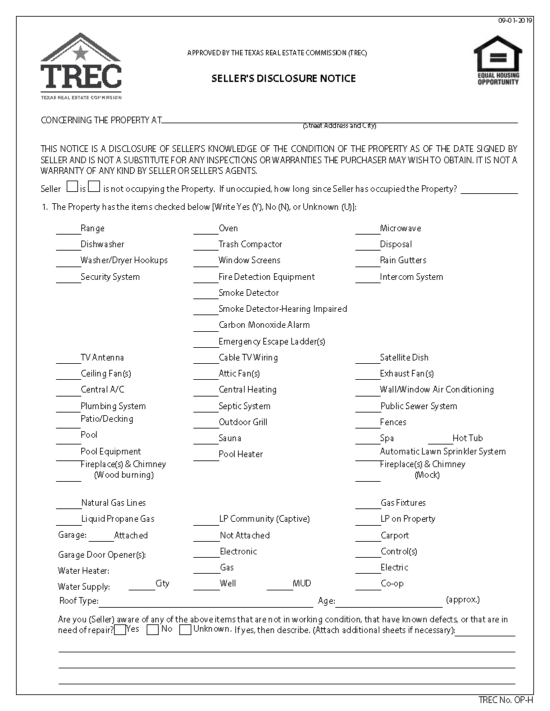 Property Disclosure Statement (§ 5.008) – Discloses the condition of the property being sold. If the property is a single-dwelling residence, the seller must be given this form on or before the date that a purchase contract is signed. Not required for multi-dwelling residences.
Download: PDF