---
Updated on October 28th, 2021

A Washington real estate power of attorney is a form that gives an agent the ability to perform real estate transactions and duties on behalf of the document's principal. The power of attorney will grant the agent the right to negotiate the buying and selling of property, collect rent, oversee maintenance, and handle any other duties regarding real estate with the same authority as the principal.

This form is considered durable unless otherwise specified, meaning that it will continue in the event the principal becomes unable to make competent decisions for themselves. If the principal wants their document to be non-durable, the appropriate box must be initialed and checked while filling out the form.

Statute – § 11.125.270

Signing Requirements (§ 11.125.050) –Notary Public and Two (2) Witnesses.
---
Related Forms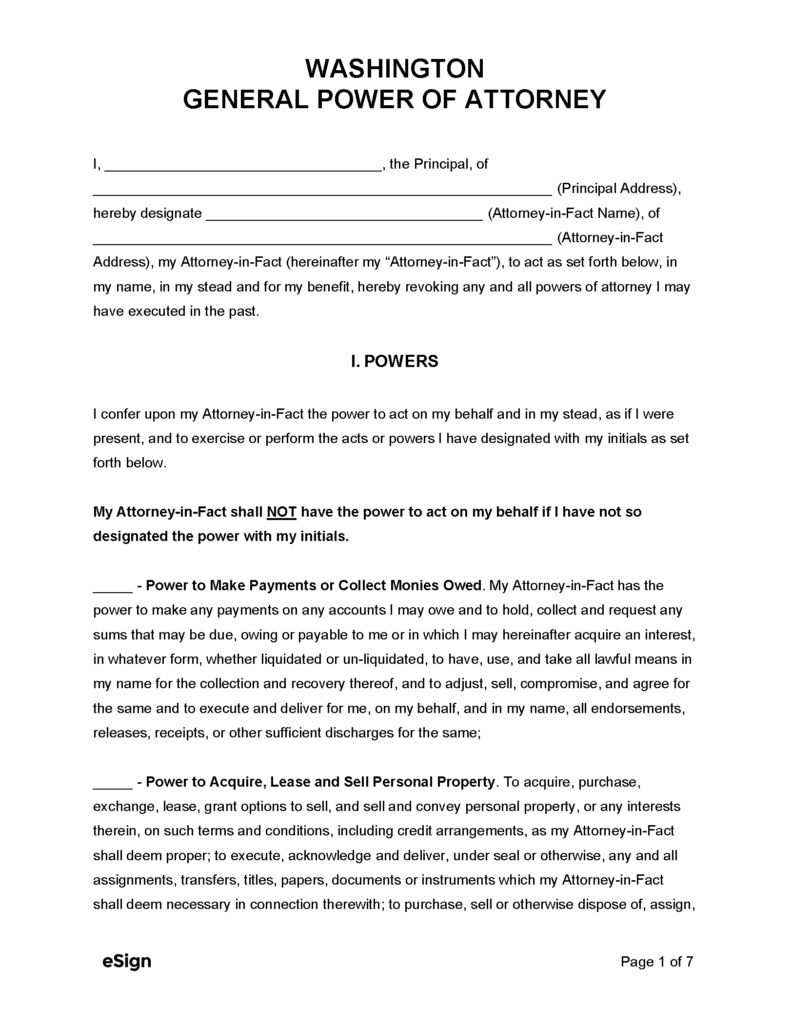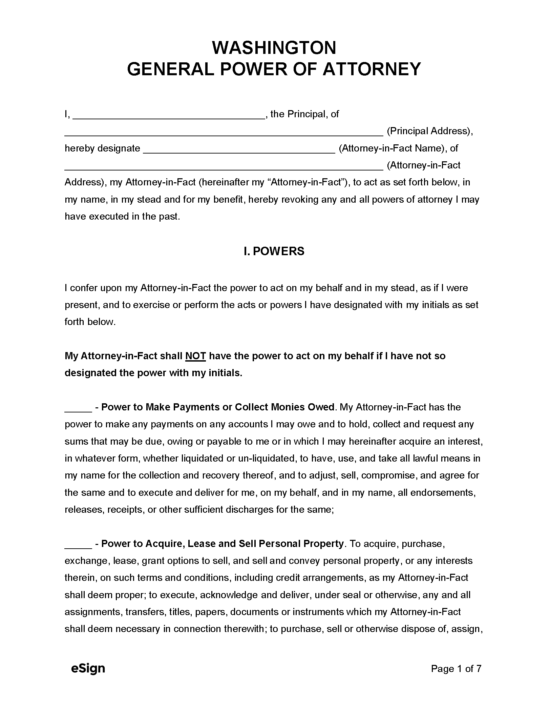 Washington General Power of Attorney – The principal can choose to use this document to grant the agent several additional financial powers beyond real estate.
Download: PDF