An Alabama standard residential lease agreement is a form that provides landlords with the ability to rent out a property for a fixed-term, typically one (1) year. By signing a lease, the landlord receives the tenant's contractual commitment to pay rent on a regular basis. In return, the tenant gains the exclusive right to live in the rental property. The form establishes a mutual understanding between the parties regarding rent, deposits, the lease length, and the rules of tenancy. In other words, it serves as the "glue" to the deal, keeping the parties bound to the terms contained within it.
---
---
Realtor Version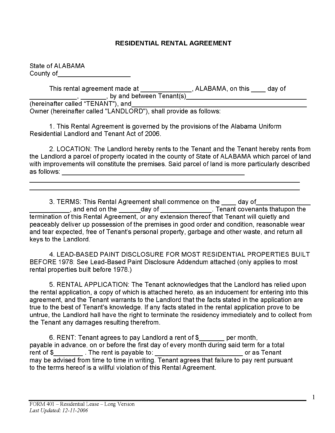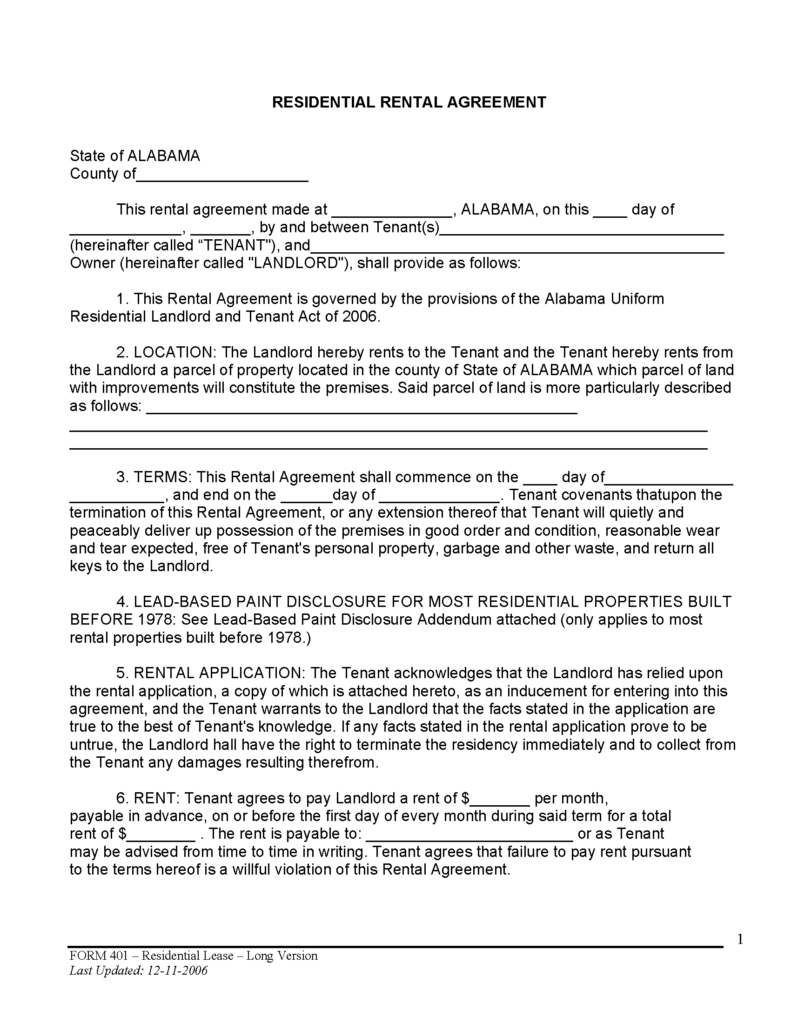 Alabama Assoc. of Realtors (Form 401) – The official ten (10) page lease agreement provided by Alabama's REALTORS® association.
Download: PDF
---
Security Deposits
---
When is Rent Due?
In Alabama, there is no rent grace period; rent is due on the day stated in the lease agreement (§ 35-9A-161(c)).
---
Disclosures (2)
1) Lead-Based Paint Disclosure Form
Disclosure used to identify toxic paint on the rental premises and must be given if the property was constructed before 1978.
2) Owner/Manager Identification
The owner must state the name and address of any persons authorized to manage the premises, to receive notice from the tenant, and to carry out the service of process.