---
Updated on January 26th, 2023

A California rental application enables a landlord to collect pertinent information on a potential tenant before renting them a residential home or apartment unit. The form asks for the applicant's personal information, rental history, employment and income information, banking and credit information, and references.

By completing the application, the potential tenant authorizes the landlord to perform a background check on them. Landlords may have to pay to obtain background information on applicants; therefore, they can demand an application fee from applicants to cover these costs. After the landlord has reviewed the applications, they will select the most suitable tenant.
Maximum Fees ($)
Application Fee (§ 1950.6) – $30 (Landlords can adjust this amount annually as the Consumer Price Index increases.)
Pet Deposit – Not mentioned in state statutes.
Security Deposit (§ 1950.5(c)) – Two (2) Months' Rent Unfurnished | Three (3) Months' Rent Furnished
Realtor Version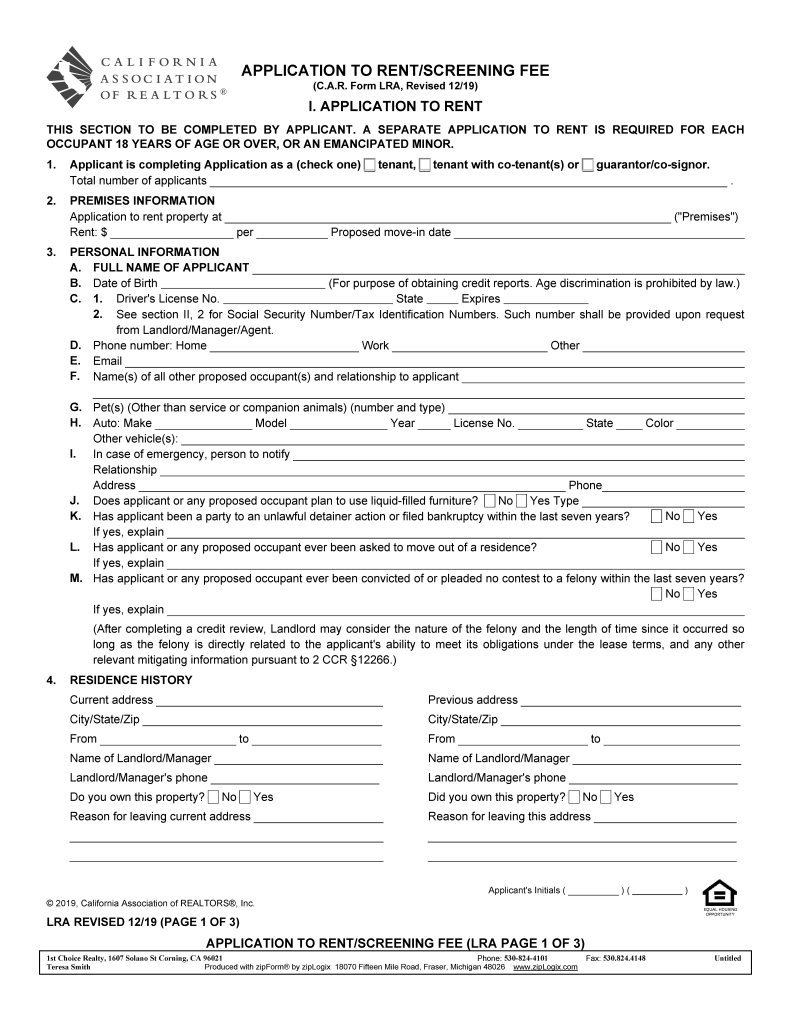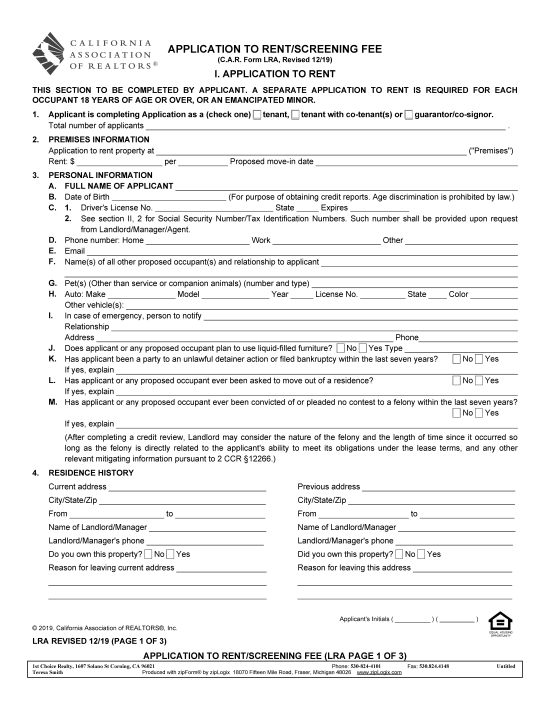 California Association of Realtors Residential Rental Application – Landlords may use this official Association of Realtors Application form instead of the template to review potential tenants.
Download: PDF