A Colorado rent-to-own agreement is a legally binding arrangement whereby a property owner agrees to let a tenant rent residential property for a predetermined term with the option to buy the property before the contract runs out. The document is effectively a combination of a lease agreement and a purchase agreement. The tenant is not required to buy the residence under this contract; however, their failure to do so will result in a loss of any financial investment towards the purchase.
Rental Laws – Title 38, Article 12 (Tenants and Landlords)
Purchase Agreement Laws – Title 38 (Real and Personal Property)
---
Disclosures (1)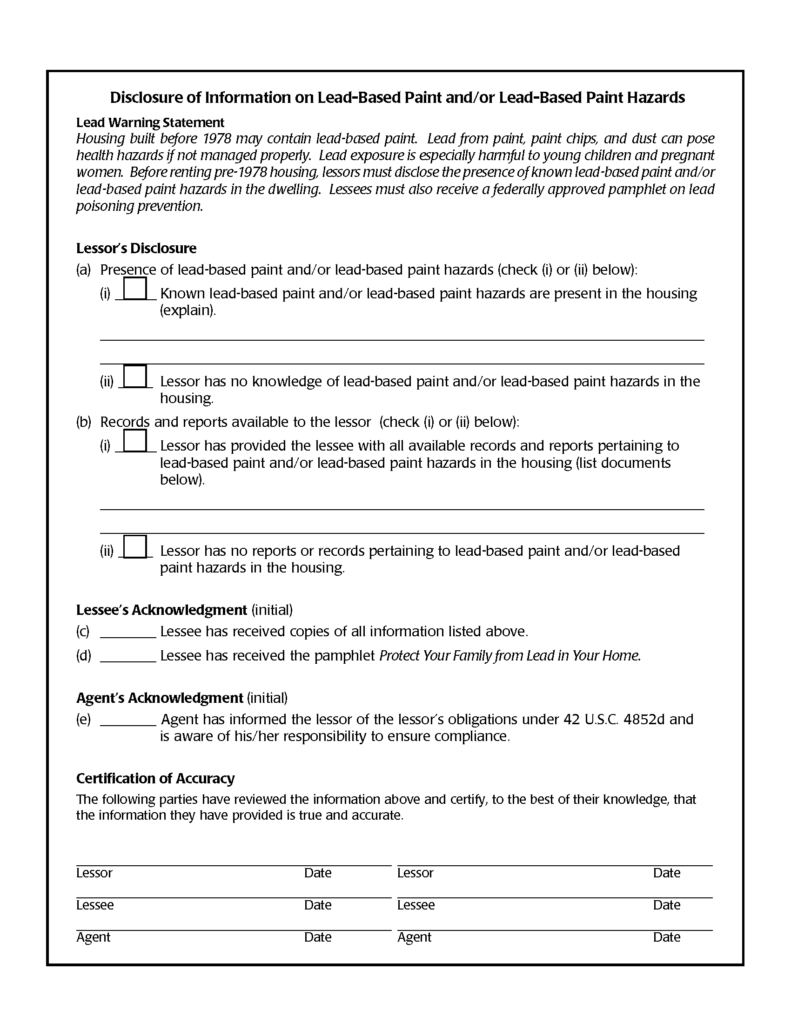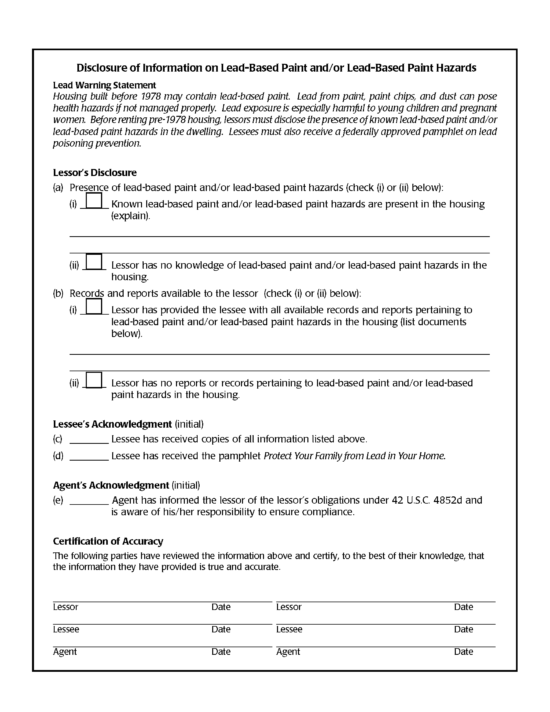 Lead-Based Paint Disclosure – If the property was constructed before 1978, federal law mandates that this form must be provided to all tenants.
Download: PDF
---
Related Forms