---
Updated on June 14th, 2021

A Hawaii rental application enables a landlord to ascertain the eligibility of an individual for tenancy by gathering pertinent rental information. This information includes the applicant's current and previous residence, current employer and income, banking information, and personal references. The application also asks the prospective tenant if have pets, if they've ever been evicted, and if they've ever declared bankruptcy. Once a rental application is signed, the landlord has permission from the applicant to verify all this information by performing background checks. Landlords may charge applicants a fee to compensate for the cost of these services.
Maximum Fees ($)
Application Fee – Not mentioned in state statutes.
Pet Deposit (§ 521-44(b)(2)) – One (1) Month's Rent
Security Deposit (§ 521-44(b)) – One (1) Month's Rent
Realtor Version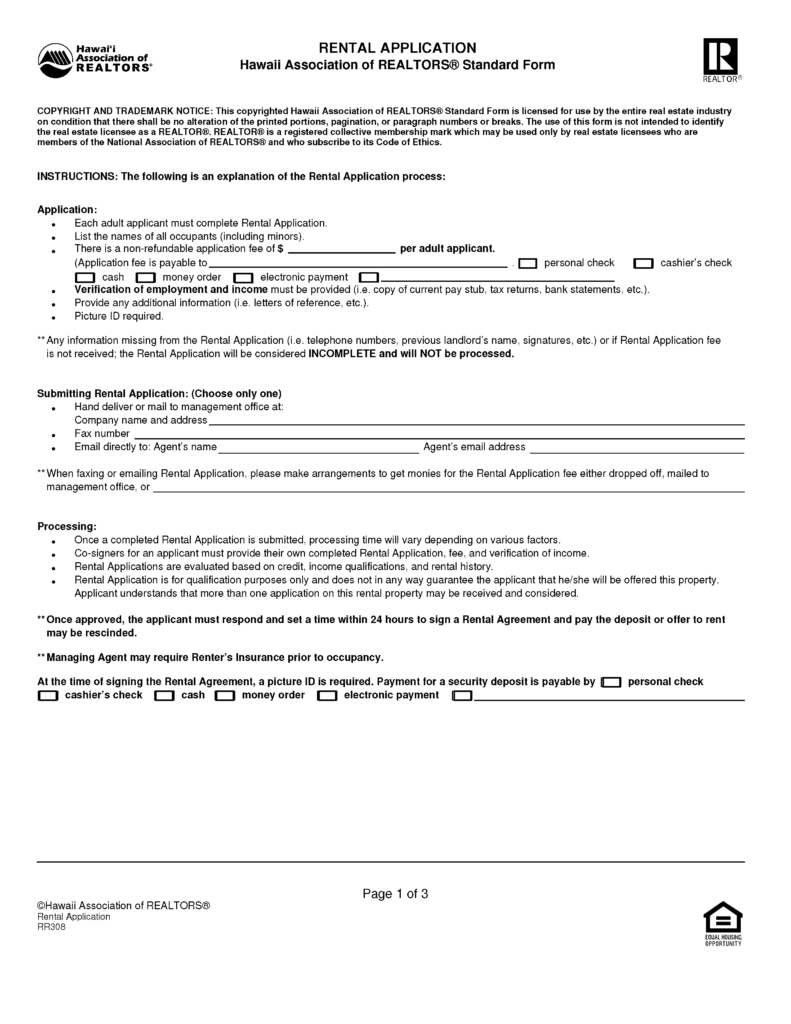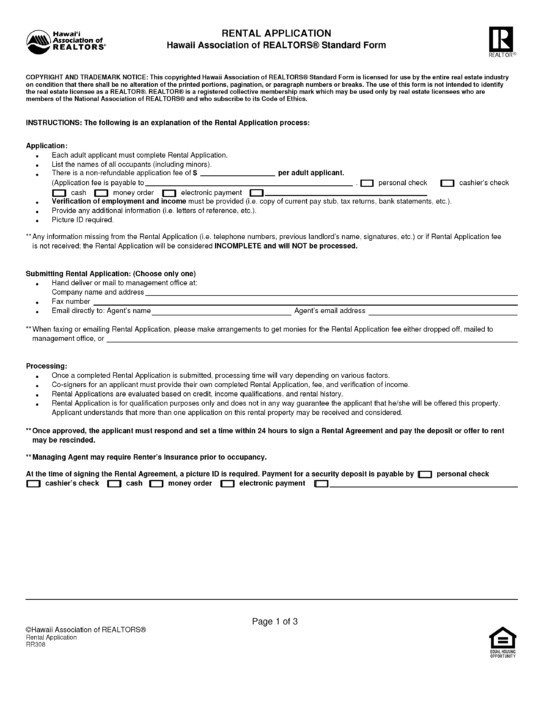 Hawaii Association of Realtors Residential Rental Application – This Association of Realtors application form can be used to screen tenants for residential tenancy.
Download: Adobe PDF