A Kentucky commercial lease agreement defines the tenancy conditions for commercial property and delineates the rights and responsibilities of the landlord and tenant during the contract term. It is imperative that the agreement accurately describes the leased premises and the amount of rent to be paid by the tenant. Otherwise, the contract may be rendered invalid and unenforceable. If the commercial property is located in a multi-tenant building (e.g., office space, shopping mall), a description of the surrounding properties and tenants may also prove to be a beneficial inclusion to the contract (this information may be attached separately).
Lease Application – Allows a landlord to investigate the background of potential tenants to ensure they are suitable candidates for tenancy.
---
Realtor Version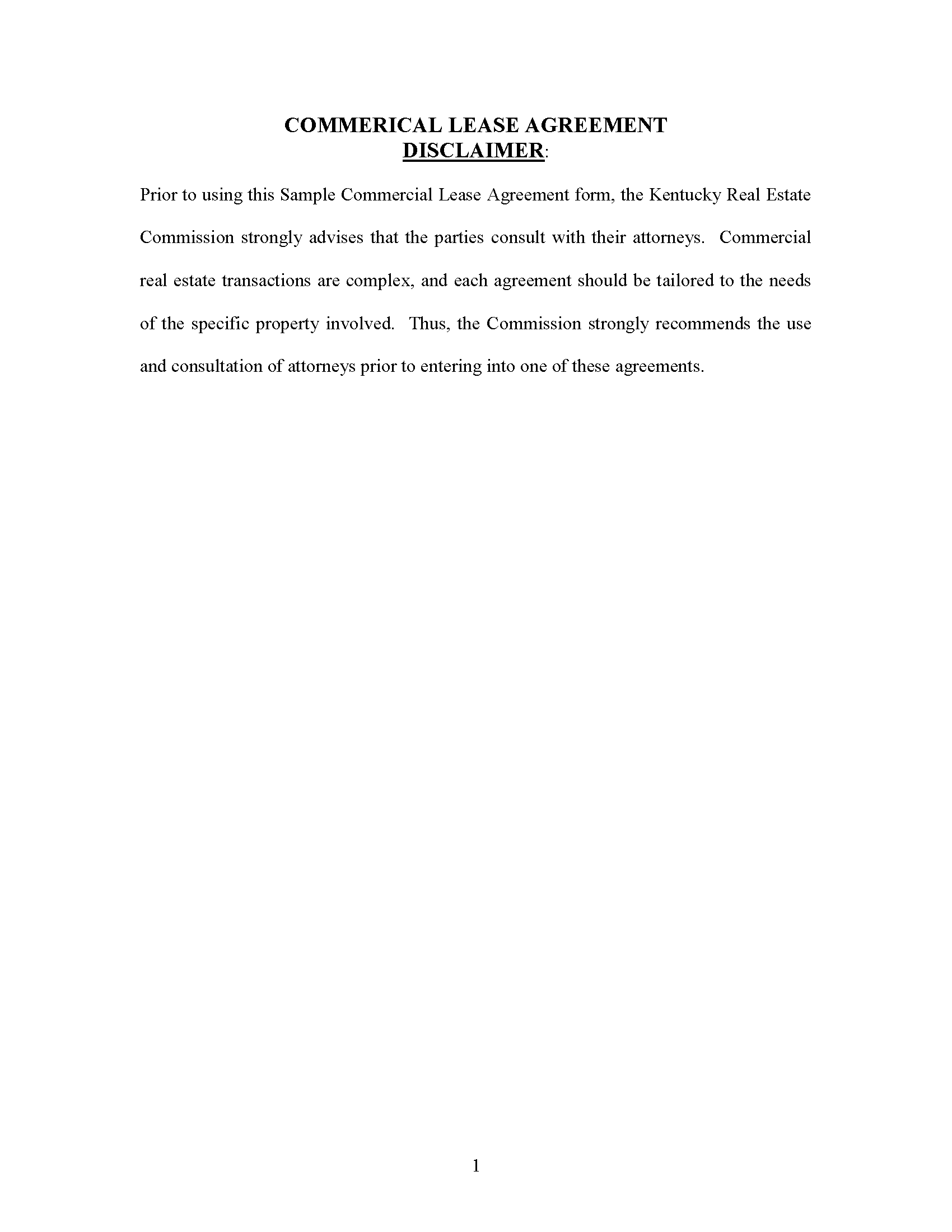 Kentucky Realtor Commercial Lease Agreement – The Kentucky Real Estate Commission has provided this commercial lease agreement as a sample contract for landlords.
Download: PDF