---
Updated on June 23rd, 2023

A Kentucky lease agreement is a contract between a landlord and a tenant that lays out the terms and conditions of the rental of commercial or residential real estate. The purpose of the document is to provide proof that both parties are fully aware of their respective rights and responsibilities. Both landlord and tenant must sign the bottom of the agreement to render it legally binding.

Rental application – A document used to vet potential tenants and find the most suitable candidates.
Agreements: By Type (6)
Commercial Lease Agreement – An agreement used for non-residential properties, those designated for business purposes such as an office space or warehouse.
Download: PDF, Word (.docx), OpenDocument
---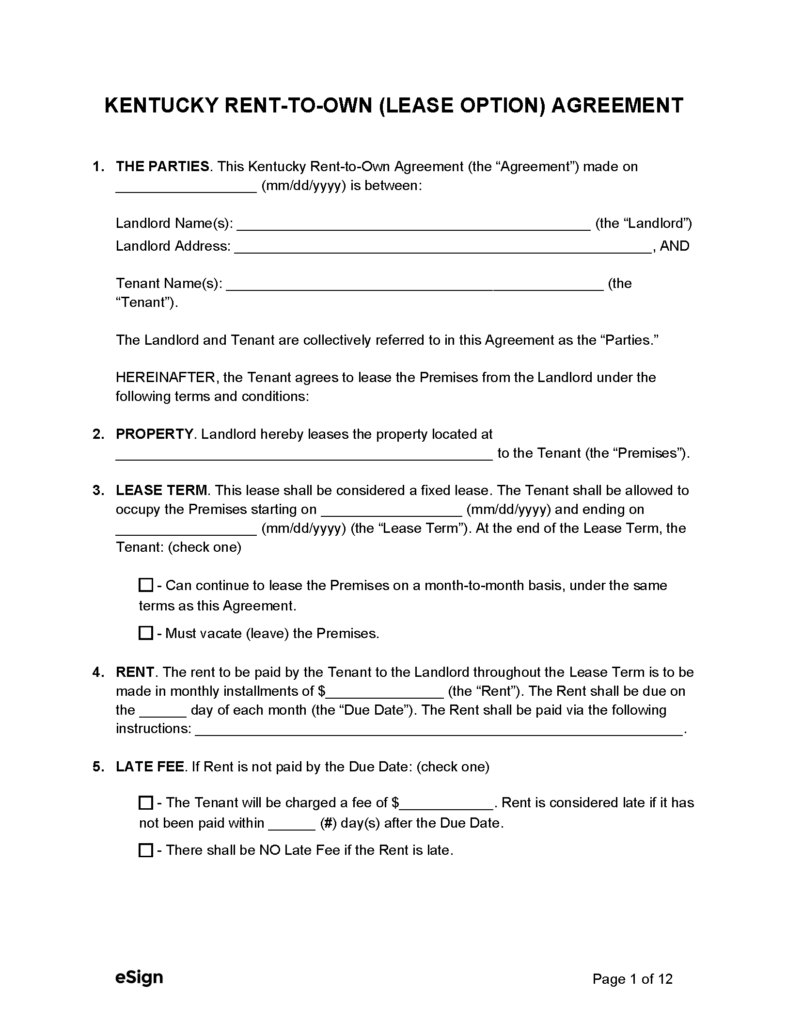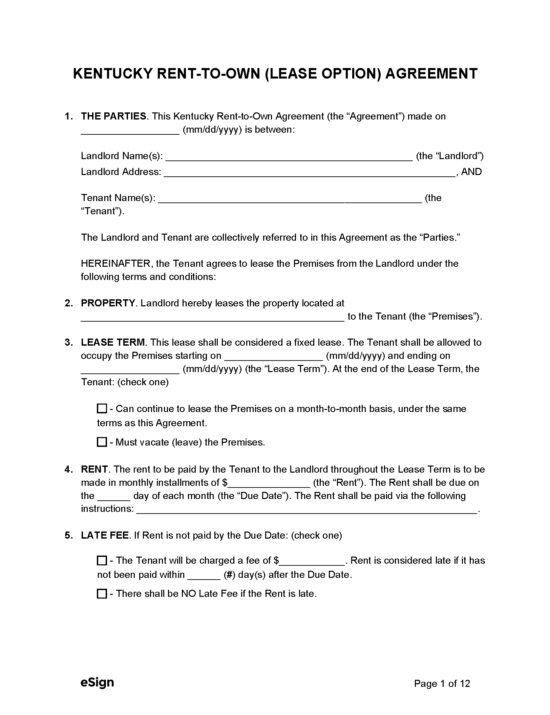 Rent-to-Own Agreement (Lease Option) – An agreement that, in addition to enabling the tenant to rent residential property, provides them with the ability to buy the residence under conditions stipulated within the lease.
Download: PDF, Word (.docx), OpenDocument
---
Month-to-Month Lease Agreement – A month-to-month lease renews every month as opposed to the standard, one (1) year lease. Unlike a fixed-term agreement, there is no termination date in a month-to-month lease.
Download: PDF, Word (.docx), OpenDocument
---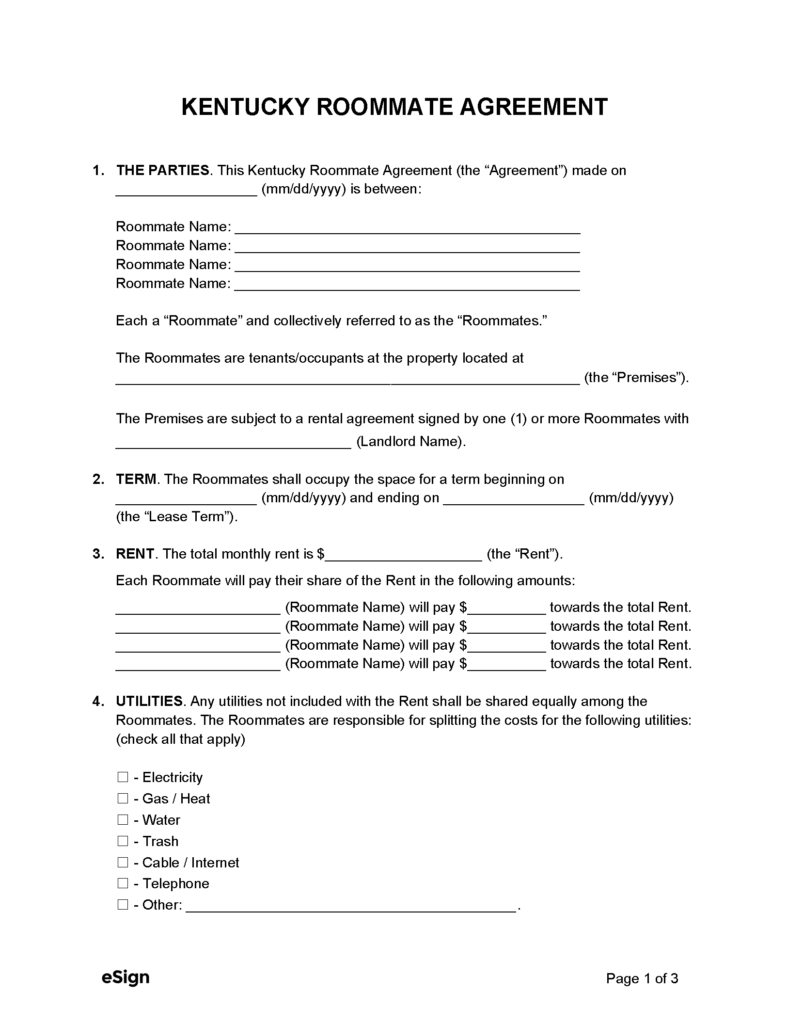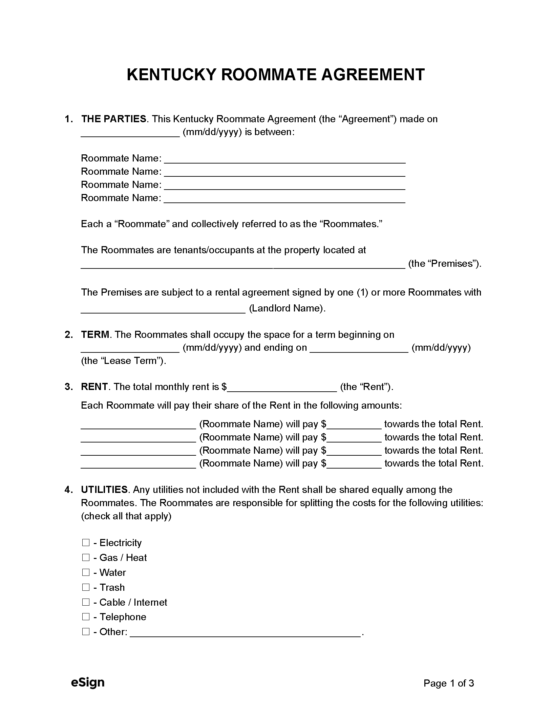 Roommate Agreement – A written arrangement between roommates that defines the house rules and each individual's responsibilities.
Download: PDF, Word (.docx), OpenDocument
---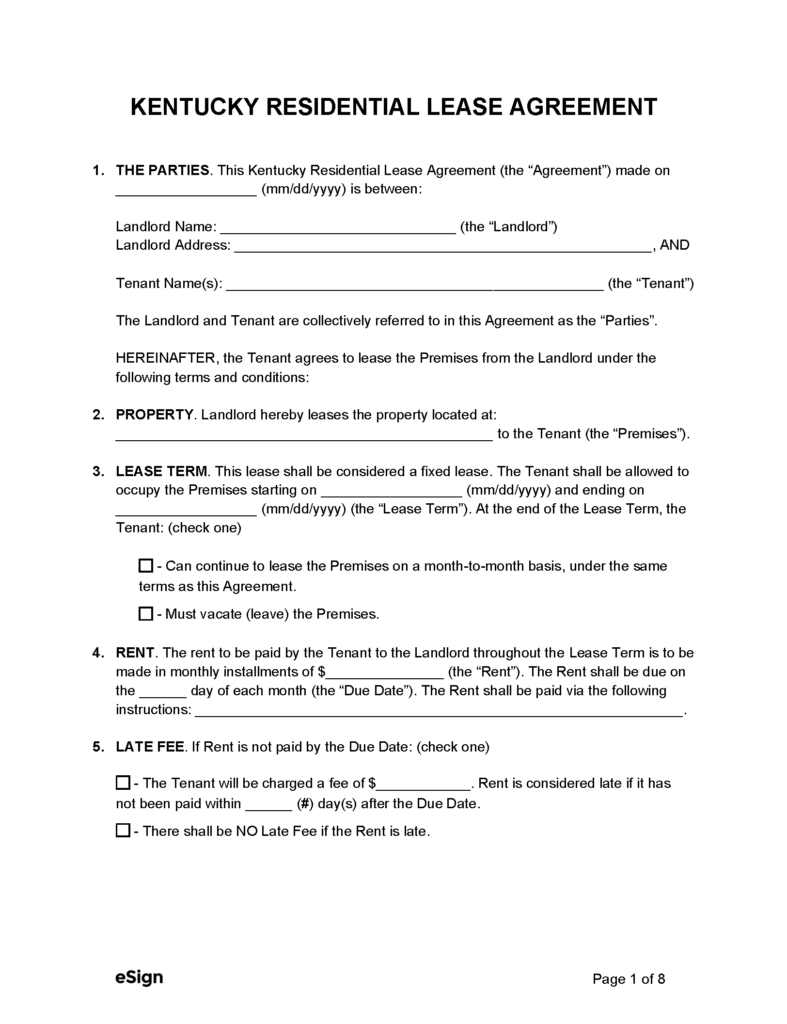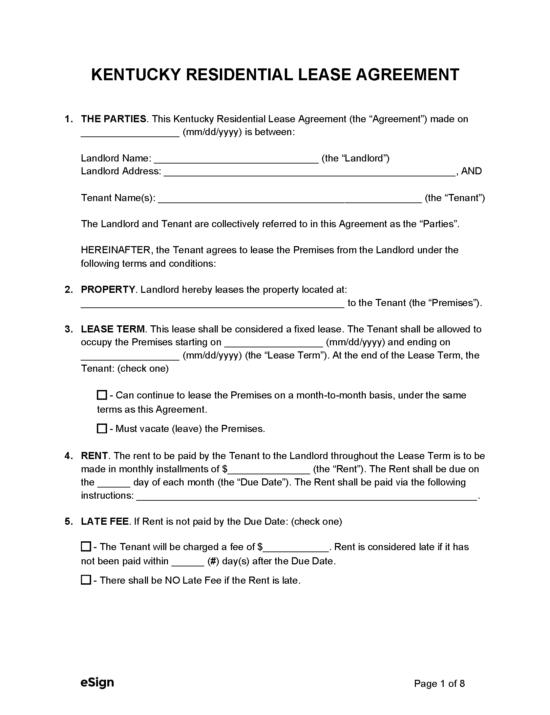 Standard (1-year) Lease Agreement – The most common lease agreement, it lasts for a fixed term of one (1) year, usually with the option to renew.
Download: PDF, Word (.docx), OpenDocument
---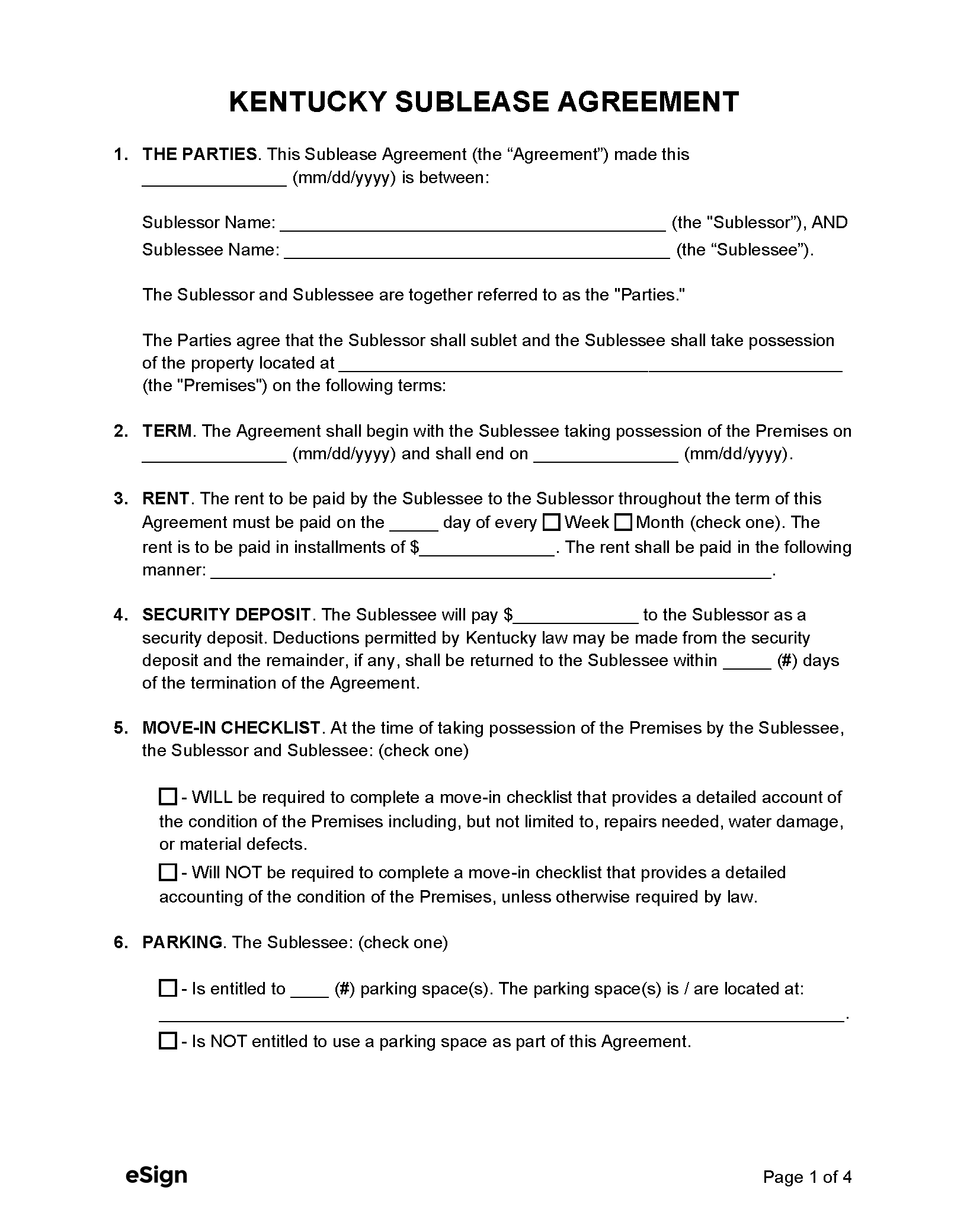 Sublease Agreement – With permission from the landlord, a tenant can use the sublease agreement to rent a portion of their rental property to a sublessee.
Download: PDF, Word (.docx), OpenDocument
---
Disclosures (4)
1) Disclosure of Managers and Agents
The landlord is required to disclose the names and addresses of all managers and agents who will have access to manage the property and be authorized to receive and issue notices and demands.
2) Lead-Based Paint Disclosure
Federal law requires landlords to inform their tenants in writing that their residence may contain lead-based paint if it was built before 1978.
3) Move-in/Move-out Condition Checklist
If the landlord requires a security deposit from the tenant, they must make a record of all existing damage on the property which both parties must sign.
4) Security Deposit Disclosure
The landlord must keep security deposits in a bank account used for that sole purpose and disclose the bank name and account number to the tenant.
---
Landlord-Tenant Laws
---
Landlord's Access
General Access (Statute 383.615(3)) – For general access to the property, the landlord is required to provide the tenant with at least two (2) days' notice.
Emergency Access (Statute 383.615(2)) – The landlord can access the property in case of an emergency at any time.
---
Rent
Grace Period (§ 383.565(2)) – No statute.
Maximum Fees ($) – No statute.
Rent Increase Notice – No statute.
---
Security Deposits
Maximum Amount ($) – No statute.
Returning to Tenant (§ 383.580(7)) – The tenant must collect their security deposit within sixty (60) days of the tenancy's end or the landlord may take possession of the funds.
Interest Required? – No statute.
Separate Bank Account? (§ 383.580(1)) – The landlord must place the security deposit in a bank account created solely for that purpose.