A Mississippi rent-to-own agreement is a real estate contract between a landlord and tenant that includes provisions enabling the tenant to purchase the property after leasing it. The tenant is still bound by the landlord-tenant laws of the state, and they must pay rent on time and maintain the condition of the premises. However, they will also be required to secure the rent-to-own option by paying a deposit called an "option consideration." This is similar to a down payment but is typically a much smaller amount.
The option consideration will go towards the final purchase price as negotiated and listed in the written agreement. Furthermore, the landlord/seller may decide to assign a percentage of the rent to the purchase price, called "rent credit." The tenant/buyer reserves the right not to buy the property at the end of the lease, but the option consideration and any rent credit applied to the purchase price is nonrefundable.
Rental Laws – Title 89, Chapter 7 and Chapter 8
Purchase Agreement Laws:
---
Disclosures (1)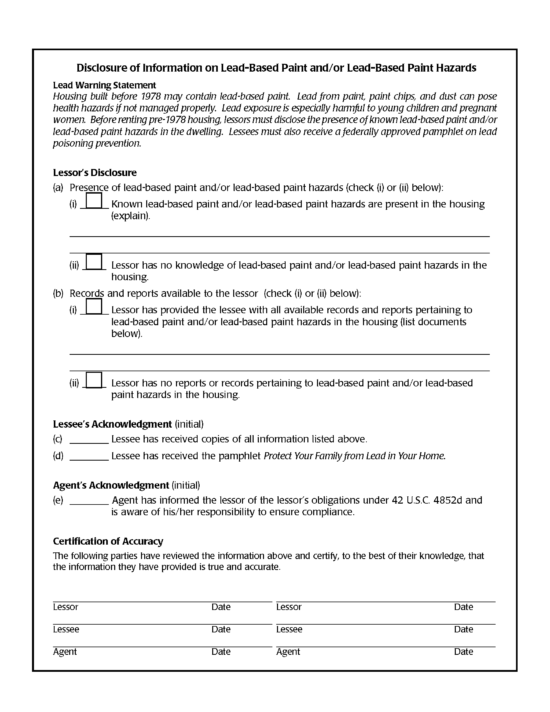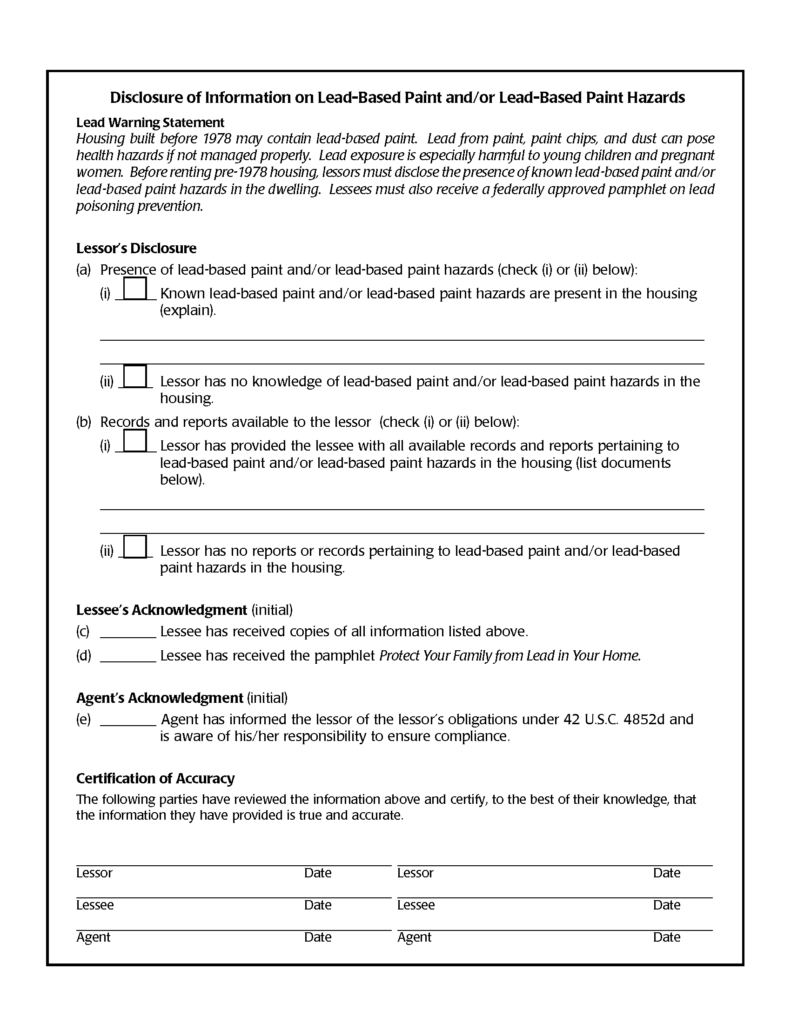 Lead-Based Paint Disclosure – Landlords must act in accordance with federal law by providing prospective tenants with this lead-based paint disclosure if they are renting residential property built prior to the year 1978.
Download: PDF
---
Related Forms