---
Updated on July 14th, 2021

The New Mexico rental application form is a document that landlords use to collect the personal and financial information of prospective tenants for screening purposes. Individuals interested in renting from the landlord will be required to fill out, sign, and return the form. In the form, the potential tenant will be asked to provide their personal information (including SSN), rental history, employment information, and references. The landlord will usually review multiple applications before selecting a tenant to fill the occupancy. It is common practice for applicants to be charged an application fee when submitting the document for consideration.
Maximum Fees ($)
Application Fee – Not mentioned in state statutes.
Pet Deposit – Not mentioned in state statutes.
Security Deposit (§ 47-8-18(A)) – A "reasonable" deposit. A limit of one (1) months' rent if the tenancy will last less than one (1) year.
Realtor Version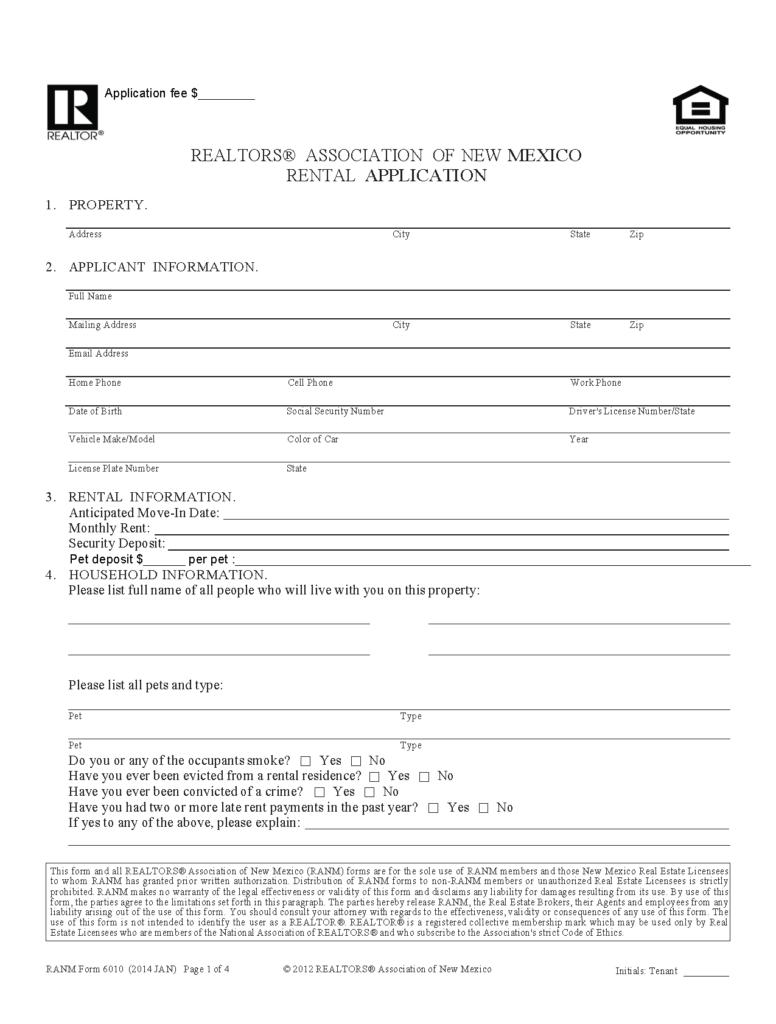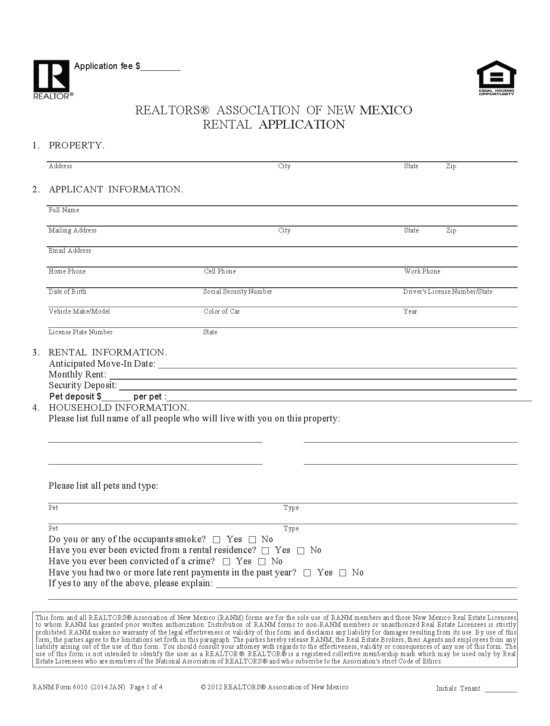 New Mexico Association of Realtors Residential Rental Application – This official Association of Realtors form may be used instead of the template for processing tenant applications.
Download: Adobe PDF