---
Updated on June 23rd, 2023

A New Mexico lease agreement is a legally binding document that spells out the terms and conditions of a rental arrangement between a landlord and their tenant. By signing the contract, the tenant agrees to pay the landlord at regular intervals for the use of a residential or commercial rental unit. Each lease agreement relays the length (term) of the agreement, prohibited activities, security deposit amount, fees for late rent, and the landlord/property manager's contact information. The majority of contracts are for one (1) year with rent paid on the first (1st) of every month. However, a landlord and tenant may opt to enter into an at-will agreement, whether it be month-to-month or week-to-week.

Rental Application – The landlord can obtain background information on applicants by having potential tenants fill out this form.
Agreements: By Type (6)
Commercial Lease Agreement –  A commercial lease is a written contract used to rent out real estate to an individual or business entity for the purposes of conducting their business.
Download: PDF, Word (.docx), OpenDocument
---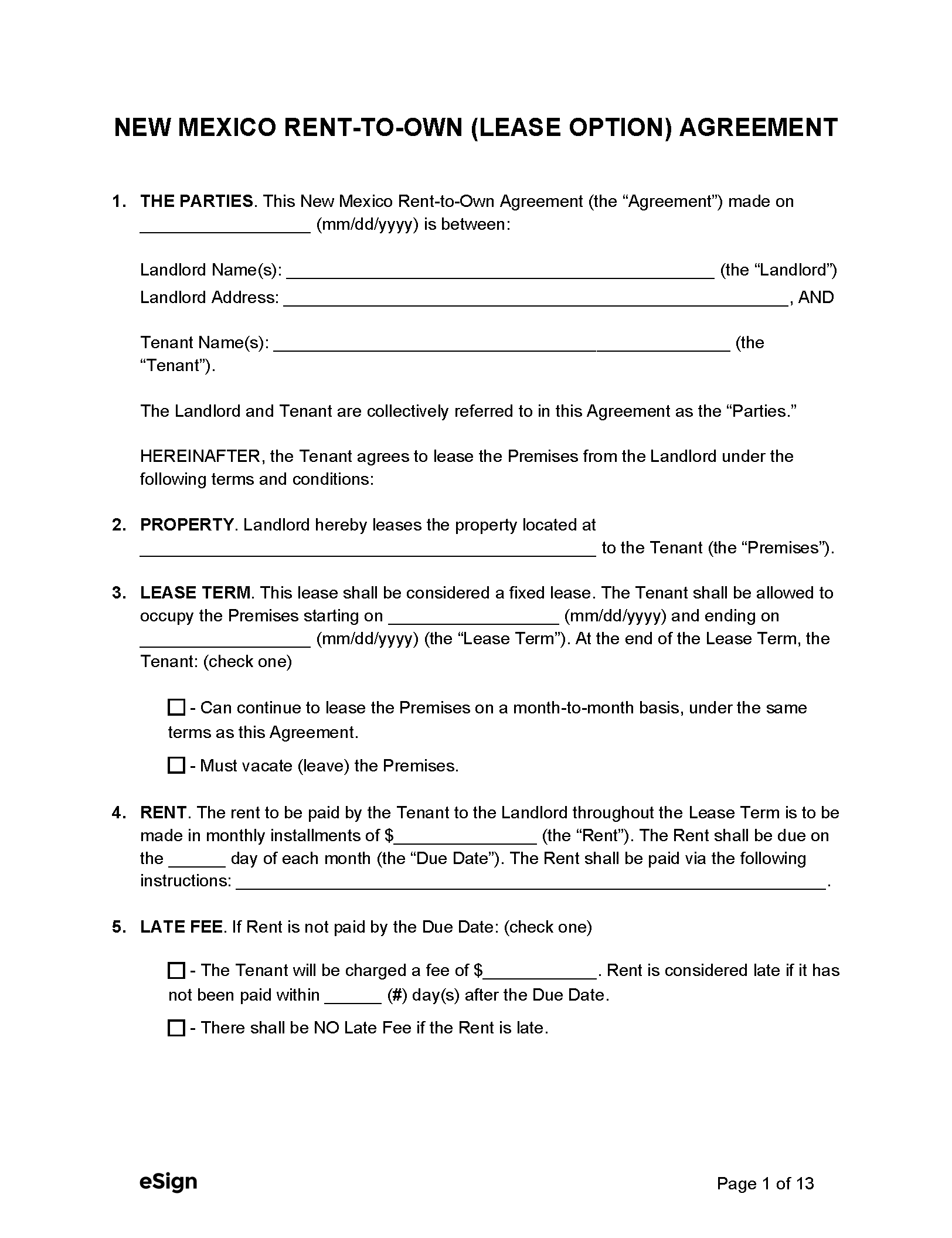 Rent-to-Own Agreement (Lease Option) – A residential lease that gives the renter the opportunity to buy the property when the term ends.
Download: PDF, Word (.docx), OpenDocument
---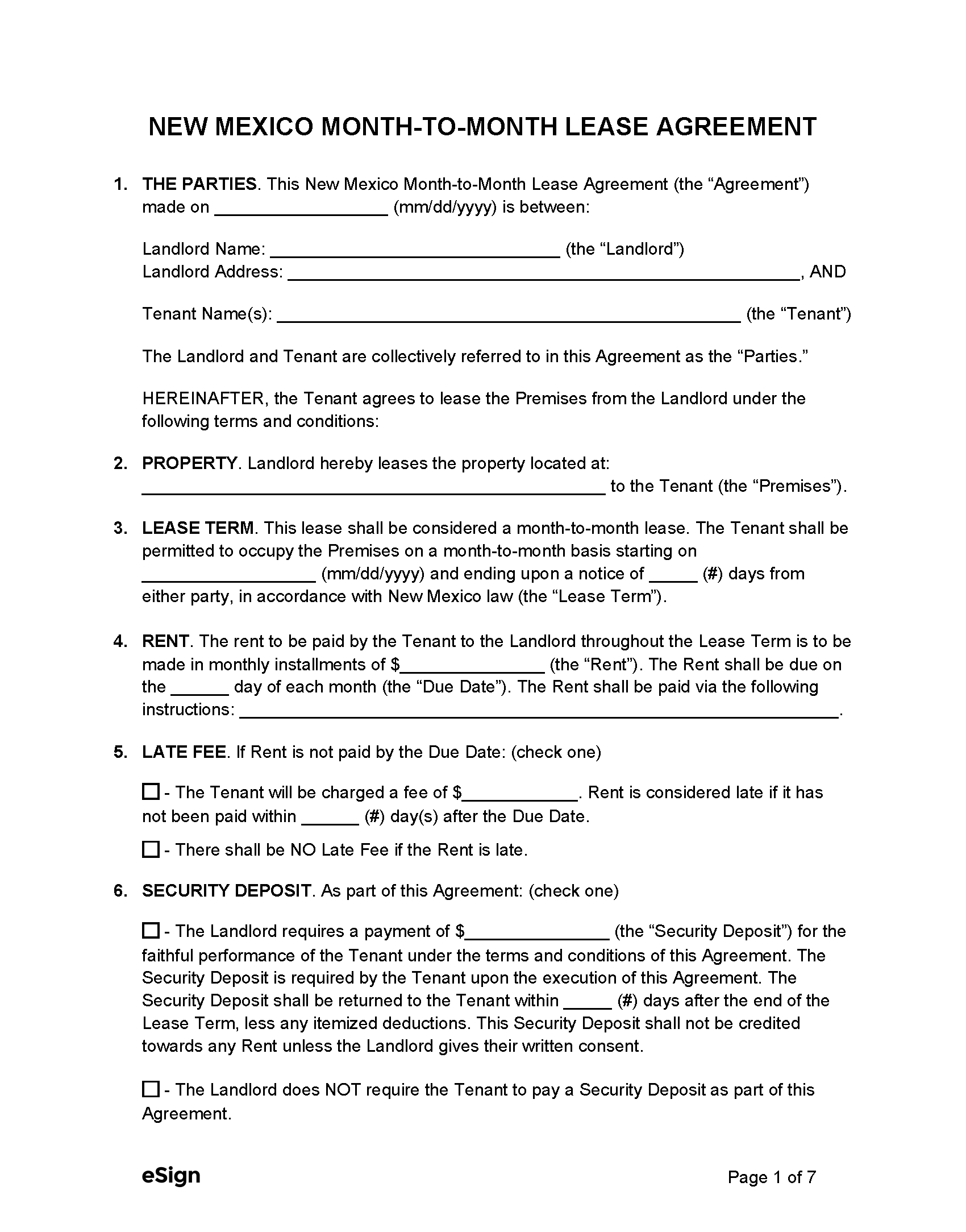 Month-to-Month Lease Agreement – A flexible rental contract with no termination date that is renewed monthly.
Download: PDF, Word (.docx), OpenDocument
---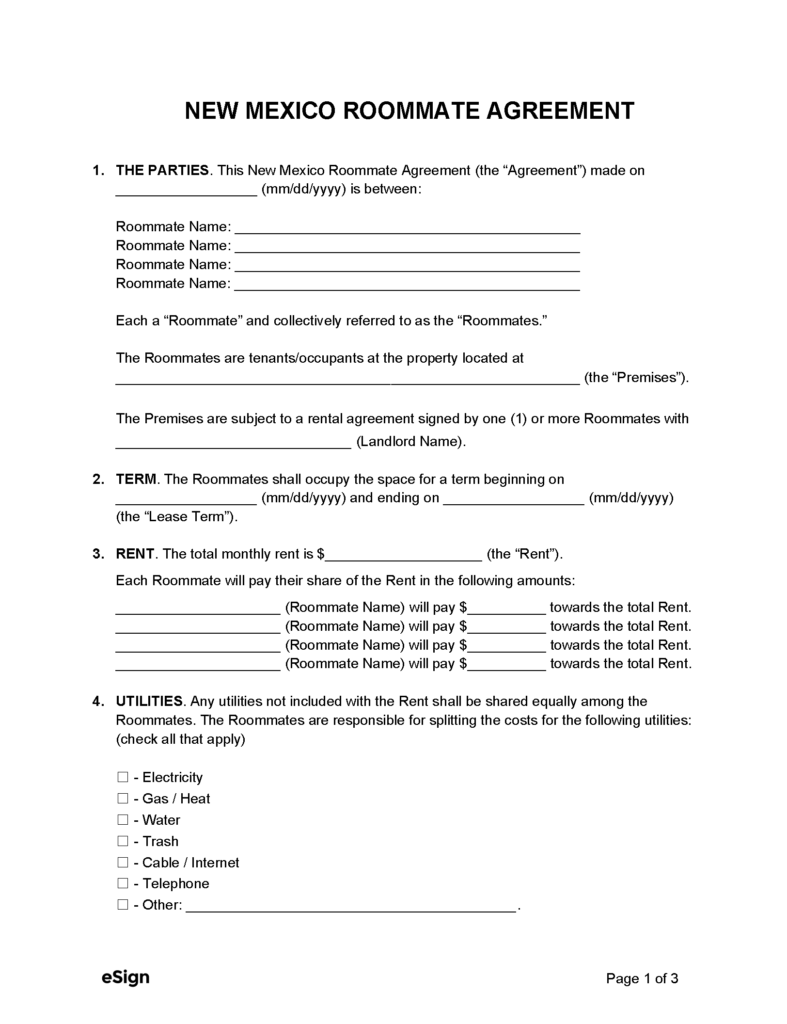 Roommate Agreement – A roommate agreement is a helpful document that allows individuals who live together to formally agree to a set of house rules and responsibilities.
Download: PDF, Word (.docx), OpenDocument
---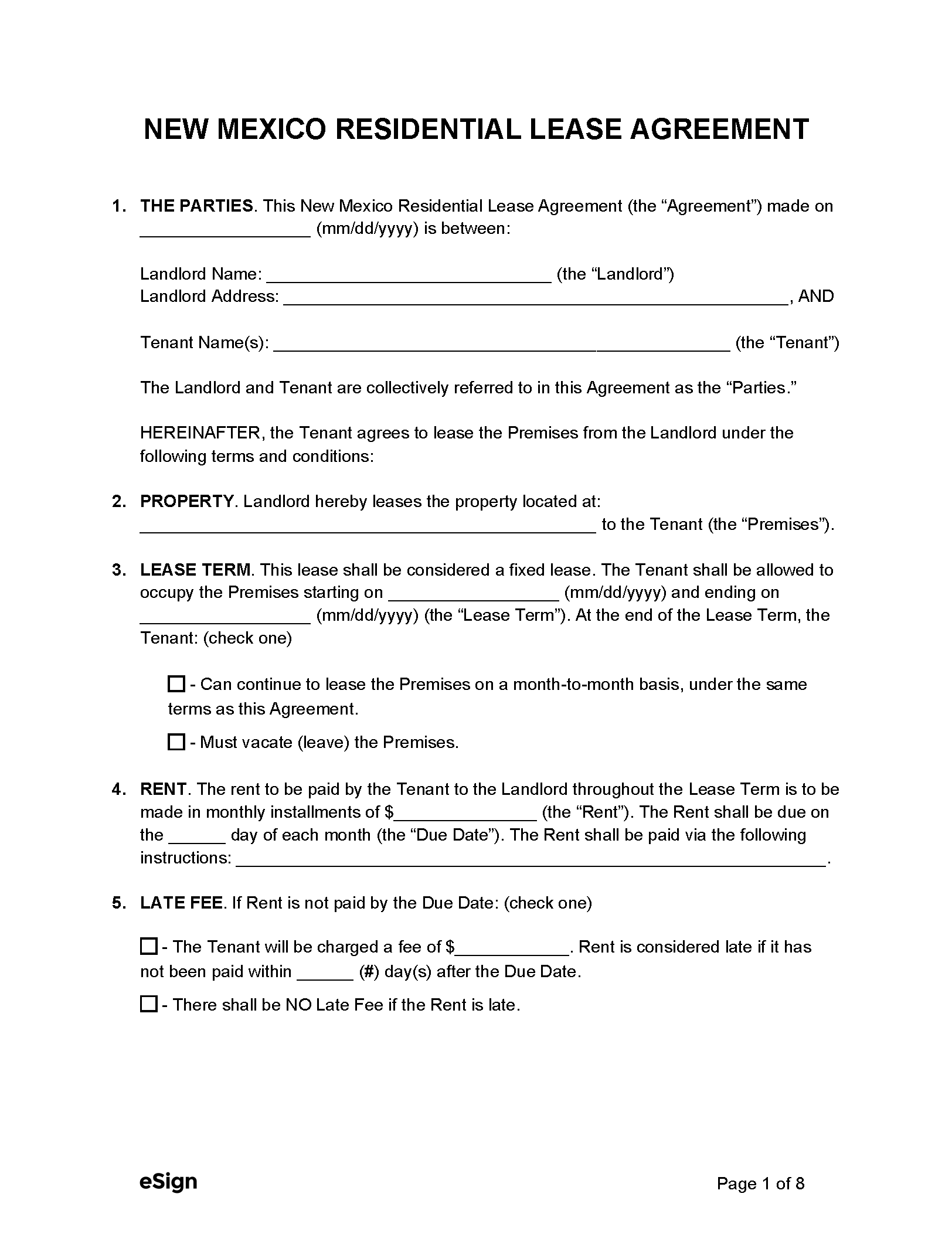 Standard (1-year) Lease Agreement – A standard lease agreement is a one (1) year rental contract that usually provides the tenant with the option to renew.
Download: PDF, Word (.docx), OpenDocument
---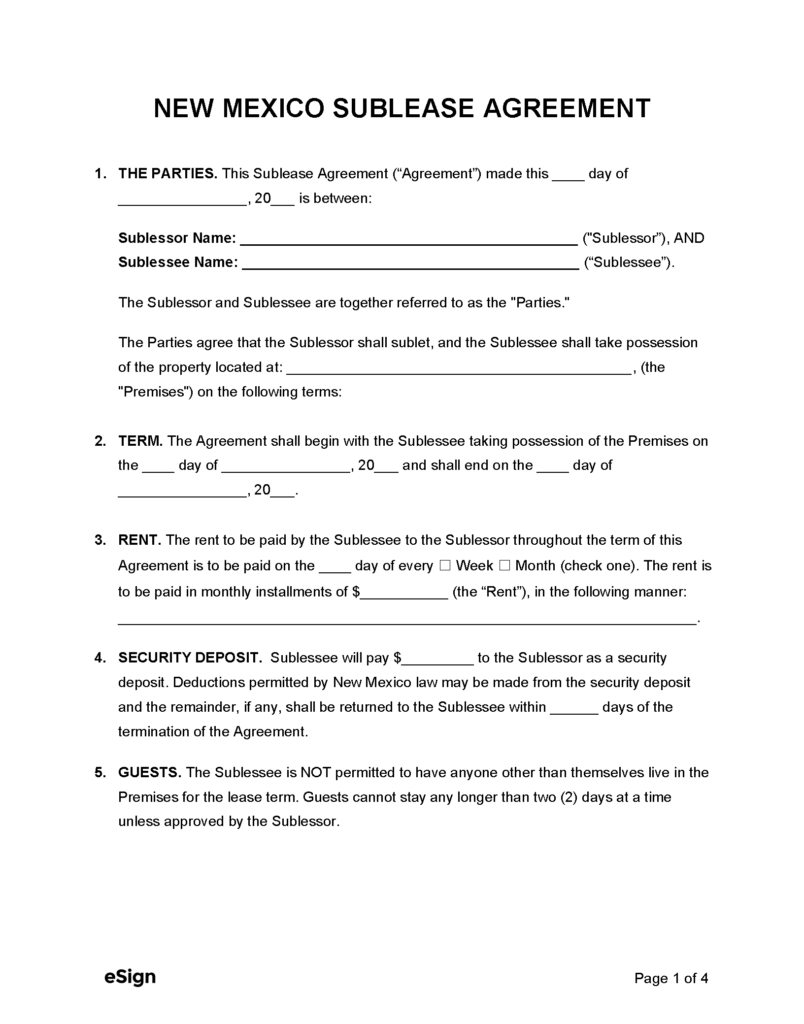 Sublease Agreement – With the landlord's permission, tenants can use this contract to sublease their rental space to other individuals.
Download: PDF, Word (.docx), OpenDocument
---
Disclosures (2)
1) Lead-Based Paint Disclosure
If the property was built before 1978, the landlord must deliver this disclosure to the tenant to notify them of the potential existence of hazardous paint on the property.
The tenant must be provided with the name, address, and telephone number of the person permitted to manage the premises as well as the property owner or a representative of the owner who is authorized to receive service of process, notices, and demands.
---
Landlord-Tenant Laws
---
Landlord's Access
General Access (§ 47-8-24(A)(1)) – The tenant must be given twenty-four (24) hours' notice before the landlord or their representative can access the rental unit.
Emergency Access (§ 47-8-24(B)) – The landlord is not required to provide notice before entering the property to make emergency repairs.
---
Rent
Grace Period – No statute.
Maximum Fees ($) (§ 47-8-15(D)) – Late fees cannot exceed ten percent (10%) of the total rent for that period.
Rent Increase Notice (§ 47-8-15(F)) – Thirty (30) days' notice is required before increasing rent.
---
Security Deposits
Maximum Amount ($) (§ 47-8-18(A)) – One (1) month's rent. (For leases 1 year or longer, the landlord may charge more if they pay annual interest to the tenant.)
Returning to Tenant (§ 47-8-18(C)) – The landlord must pay back the tenant within thirty (30) days of the termination date.
Interest Required? (§ 47-8-18(A)(1)) – If a security deposit is greater than one (1) month's rent, the landlord must pay annual interest (equal to the passbook interest) to the tenant.
Separate Bank Account? – No statute.