---
Updated on June 28th, 2021

The Nevada residential rental application enables landlords and property managers to verify the identity, rental history, and financial standing of prospective tenants prior to signing a lease. If an individual is interested in renting the landlord's property, they will need to fill out and sign the form, thereby giving the landlord permission to access their credit score and criminal history. In the document, the applicant will be asked to provide their rental history, employment information, and personal references, as well as a list of cohabitants and pets. After reviewing the individual's application and credit score, the landlord will be able to reach a decision as to whether they will be a suitable tenant.
Maximum Fees ($)
Application Fee – Not mentioned in state statutes.
Pet Deposit – Not mentioned in state statutes.
Security Deposit (NRS 118A.242(1)) – Three (3) Months' Rent
Realtor Version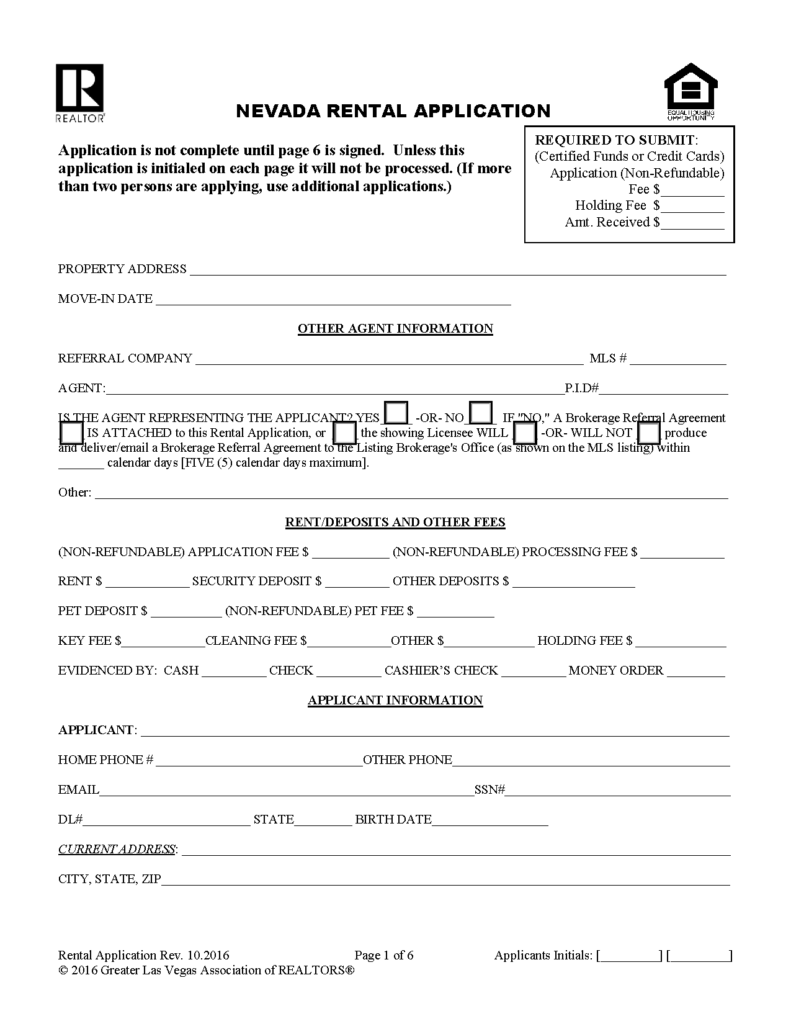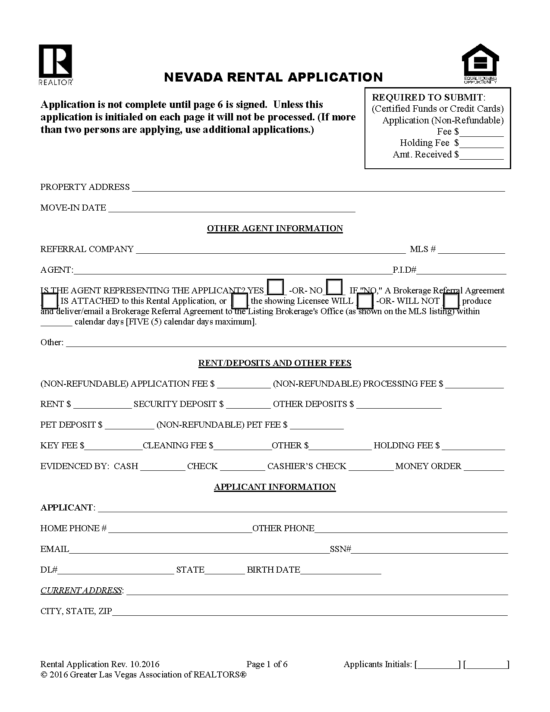 Nevada Association of Realtors Residential Rental Application – The Association of Realtors Application form used to screen prospective tenants.
Download: Adobe PDF