---
Updated on July 14th, 2021

The Oklahoma rental application is used by landlords to screen prospective tenants before authorizing a residential lease agreement. It also grants the landlord permission to investigate the applicant's background by performing a criminal history and credit check. The tenant should also state their employment status, prior residences, and any references they may have. Landlords will typically charge a non-refundable fee for processing the application to cover the costs associated with obtaining a credit report.
Maximum Fees ($)
Application Fee – Not mentioned in state statutes.
Pet Deposit  – Not mentioned in state statutes.
Security Deposit (§ 41-115) – No maximum.
Realtor Version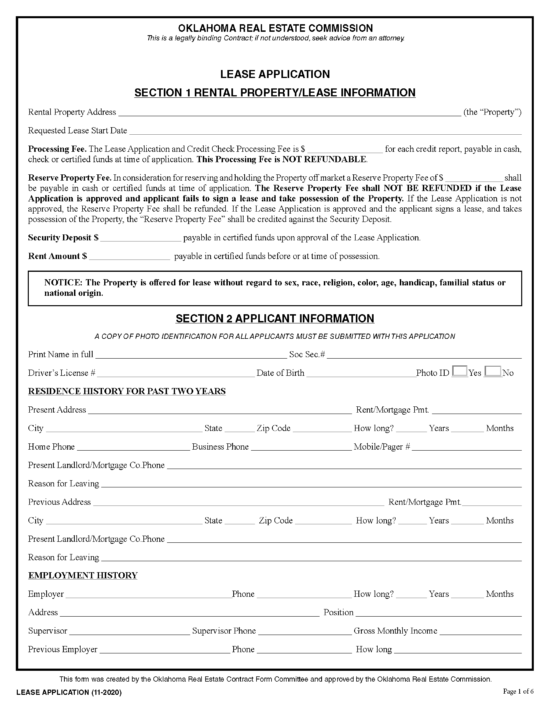 Oklahoma Real Estate Commission Residential Rental Application – Landlords can also use this official Oklahoma Real Estate Commission to screen prospective tenants.
Download: Adobe PDF