The Oklahoma commercial lease agreement is a legal document executed by a landlord and tenant for the rental of commercial property. The agreement will include the conditions that both parties must follow, including monthly rent, utility payments, lease renewal, and insurance requirements. Before approving a tenant, landlords will often require them to complete a rental application that allows the landlord to assess their financial reliability and creditworthiness. Once the document is signed, it becomes legally binding and the lease will activate on the first day of the term indicated in the document.
Lease Application – Used by landlords to screen potential tenants based on their suitability and financial/rental history.
---
Realtor Version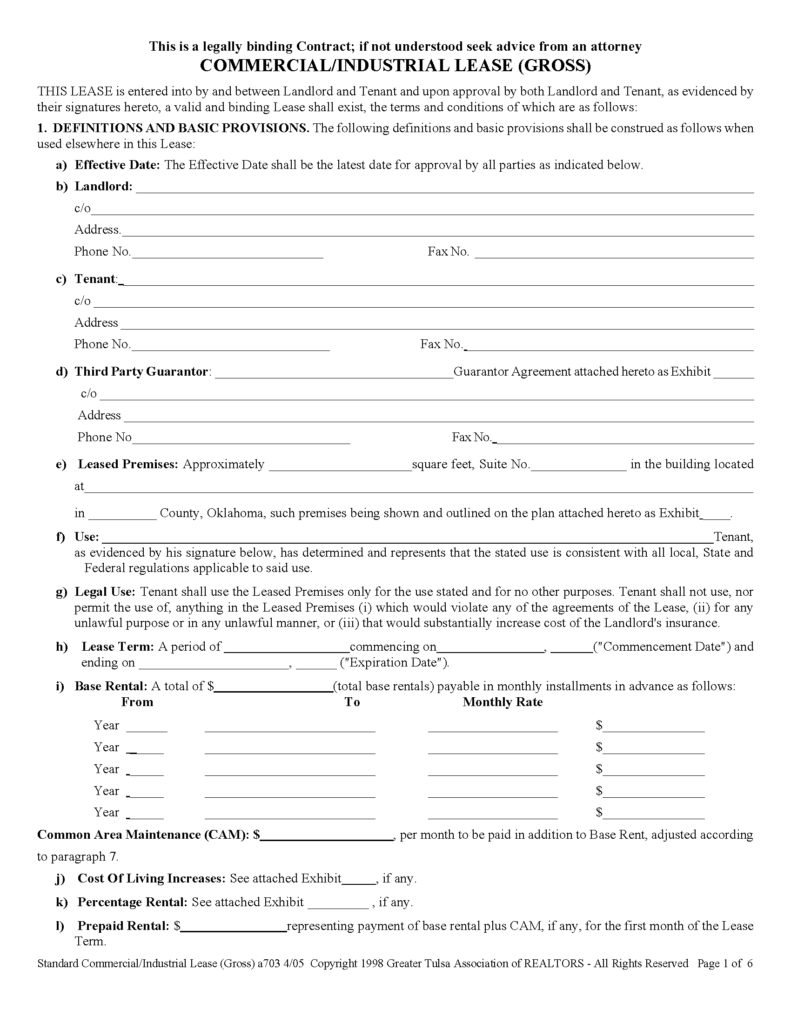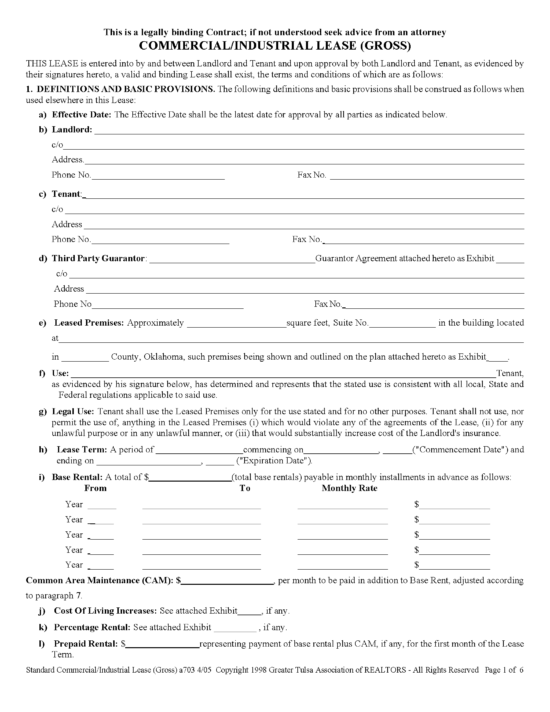 Oklahoma Commercial Lease Agreement Realtor Version (GROSS) – This document is provided by the Greater Tulsa Association of Realtors and is reserved for gross rental arrangements whereby the landlord handles all expenses.
Download: PDF