A Pennsylvania rental application is designed for landlords and property managers to determine whether they wish to enter a rental agreement with a lease applicant. The candidate will be asked to submit a comprehensive report of their rental history, employment information, vehicles, and pets. Applicants may wish to provide evidence of their income and employment status by attaching a pay stub or statement from their employer. Upon receipt of the completed application, the landlord is authorized to investigate the applicant's background by performing a credit history and criminal background check.
Maximum Fees ($)
Application Fee – Not mentioned in state statutes.
Pet Deposit – Not mentioned in state statutes.
Security Deposit (§ 511.1) – Two (2) months' rent for the first year; one (1) month's rent for all subsequent years.
Realtor Version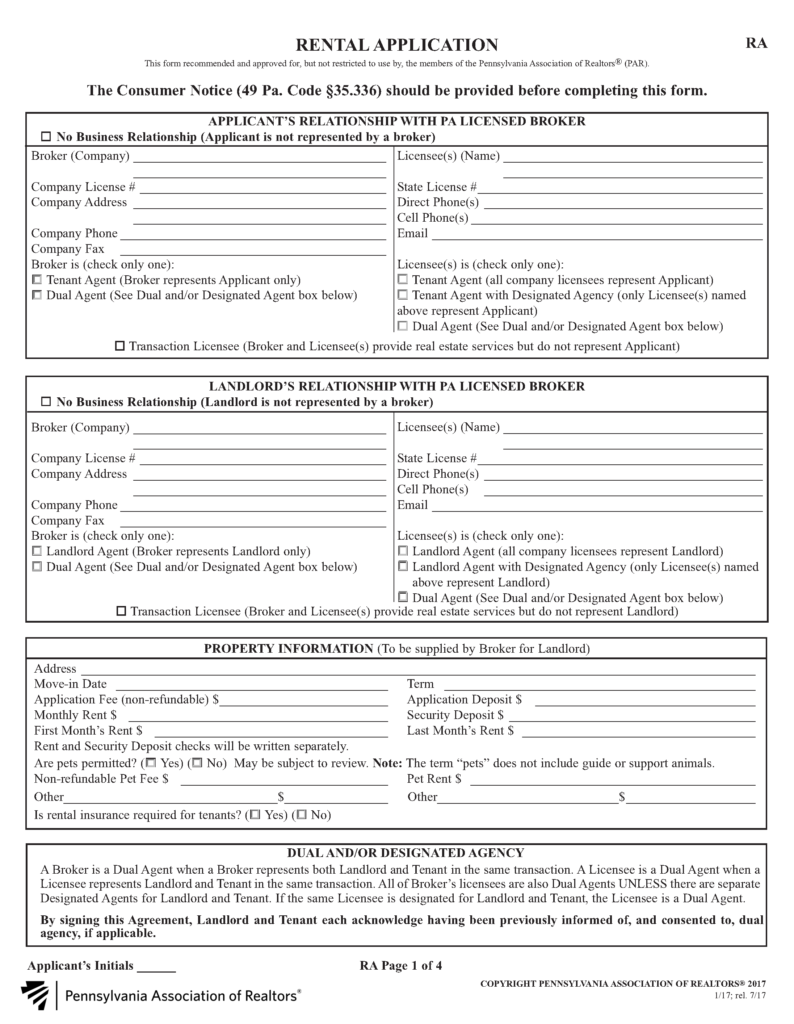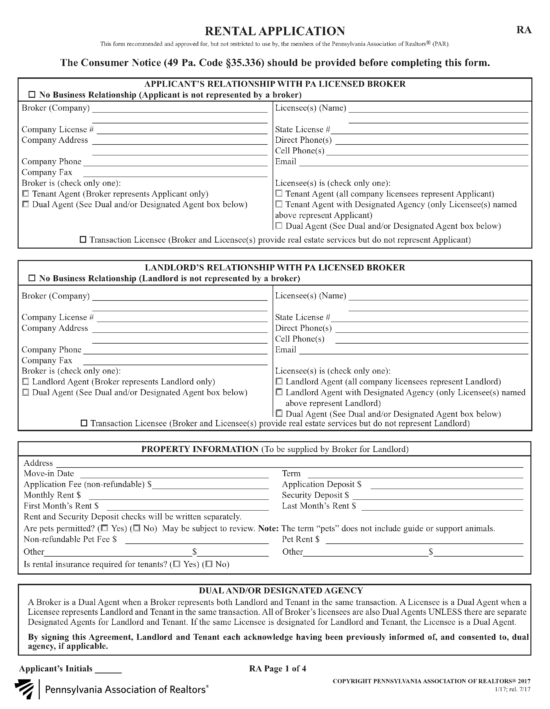 Pennsylvania Association of Realtors Residential Rental Application – This official Association of Realtors Application form may also be used to screen prospective tenants.
Download: Adobe PDF