A Pennsylvania lease agreement is a contract that is drafted to establish an arrangement between a landlord and tenant for the renting of a residential or commercial unit. The document describes the property that is being rented, the length of the lease (typically one (1) year), the rental price, and any deposits and fees that the landlord requires. Both parties are bound to the provisions relayed in the document for the duration of the rental term. The tenant will be required to pay rent every month, and the landlord can only evict them with sufficient cause.
Rental Application – By implementing an application process, landlords can obtain the rental, employment, and credit histories of potential tenants prior to entering into an agreement.
Agreements: By Type (6)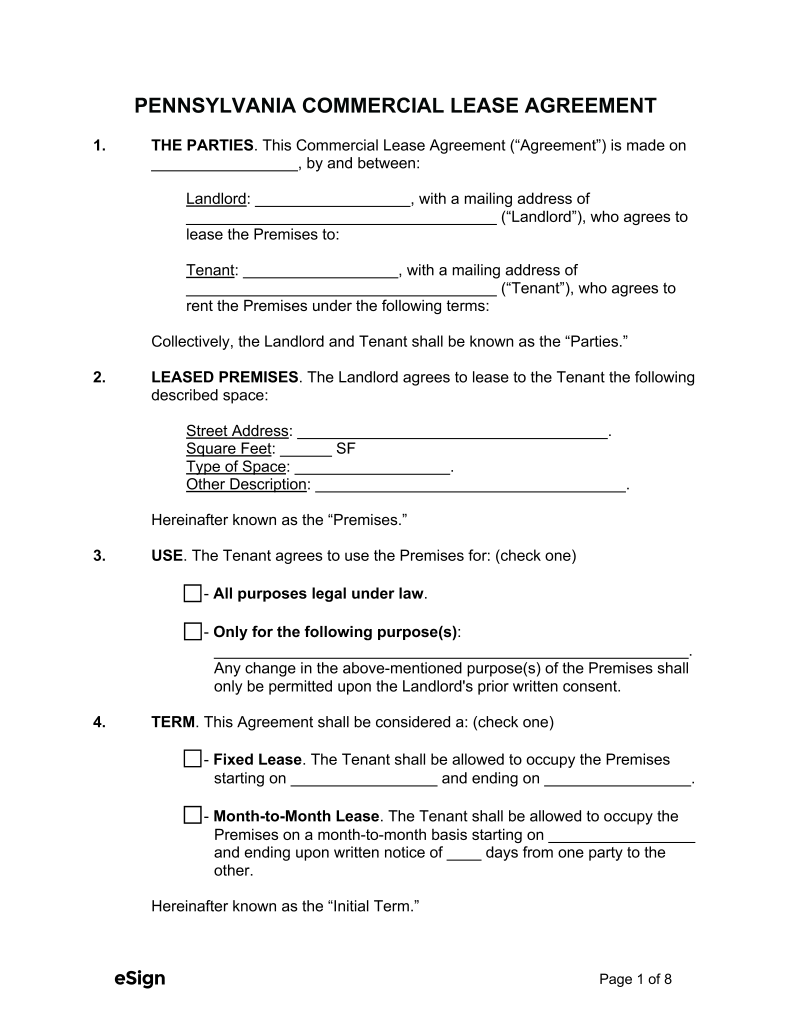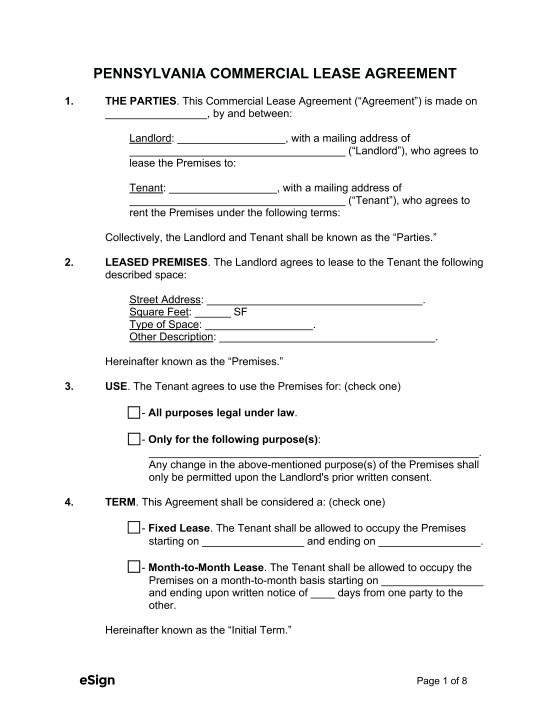 Commercial Lease Agreement – A commercial lease agreement is used for the rental of space designated for business use.
Download: PDF, Word (.docx), OpenDocument
---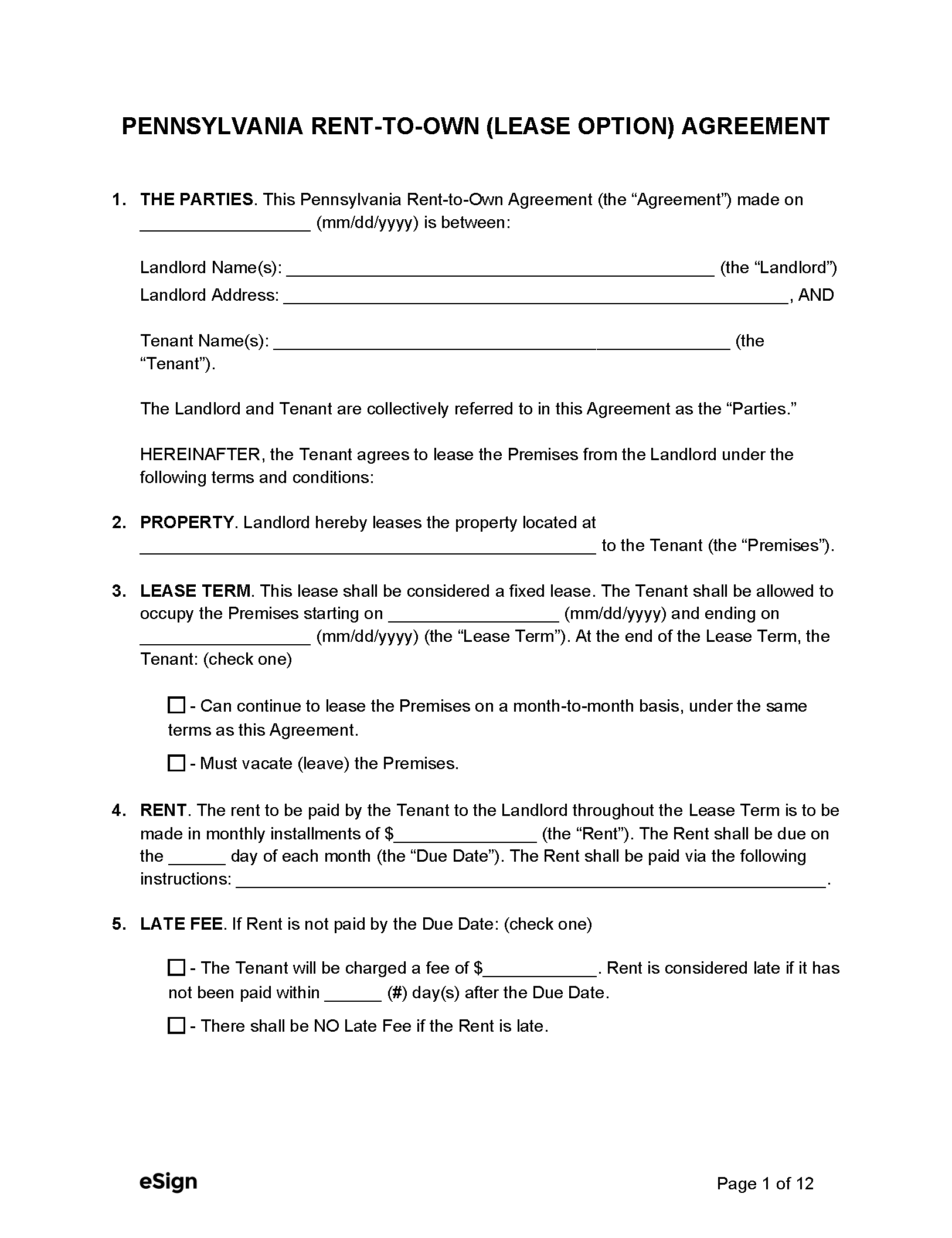 Rent-to-Own Agreement (Lease Option) – This type of lease agreement allows the tenant to buy the property if they so choose.
Download: PDF, Word (.docx), OpenDocument
---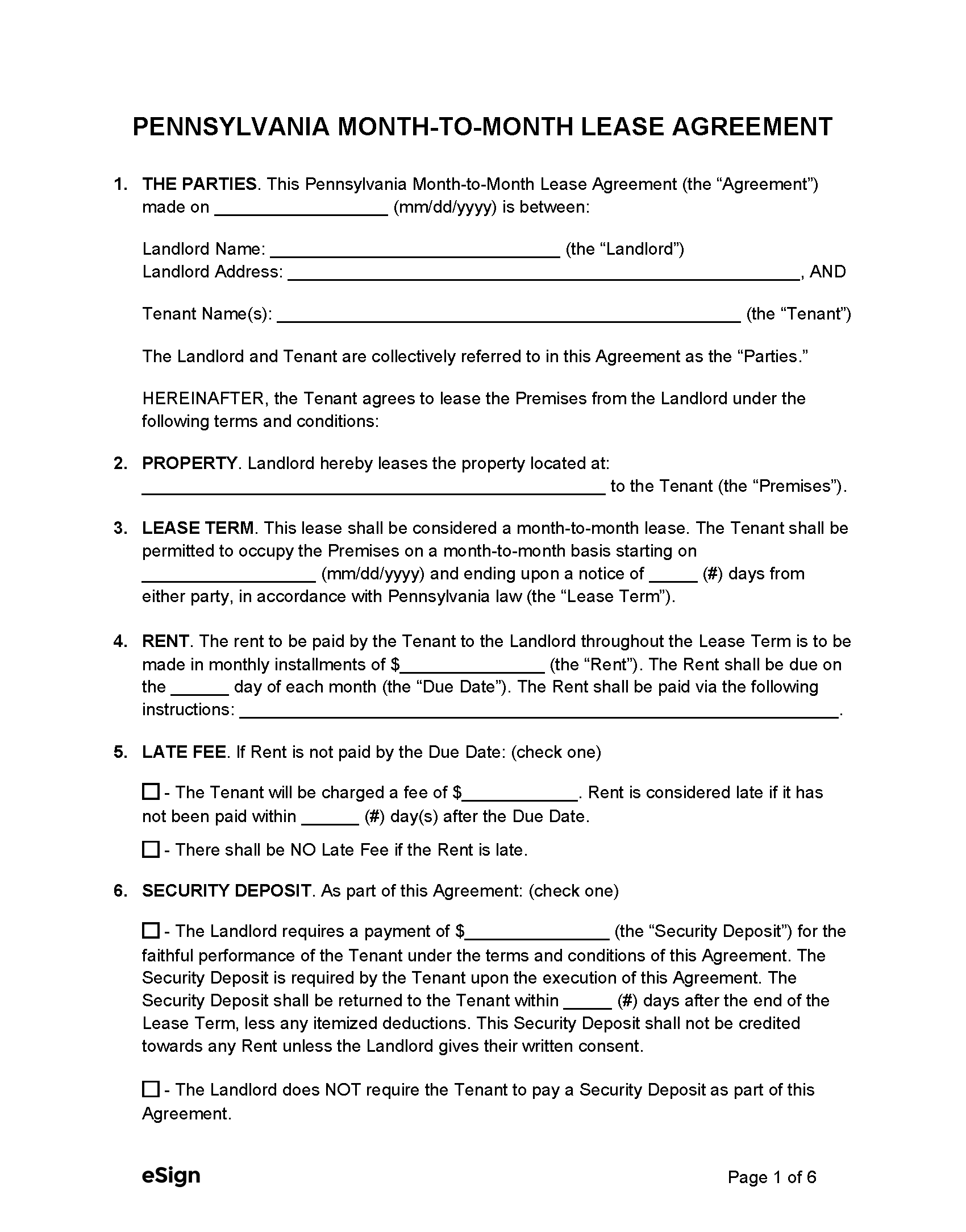 Month-to-Month Lease Agreement – A rental agreement that has no termination date and renews with each monthly payment that the tenant makes.
Download: PDF, Word (.docx), OpenDocument
---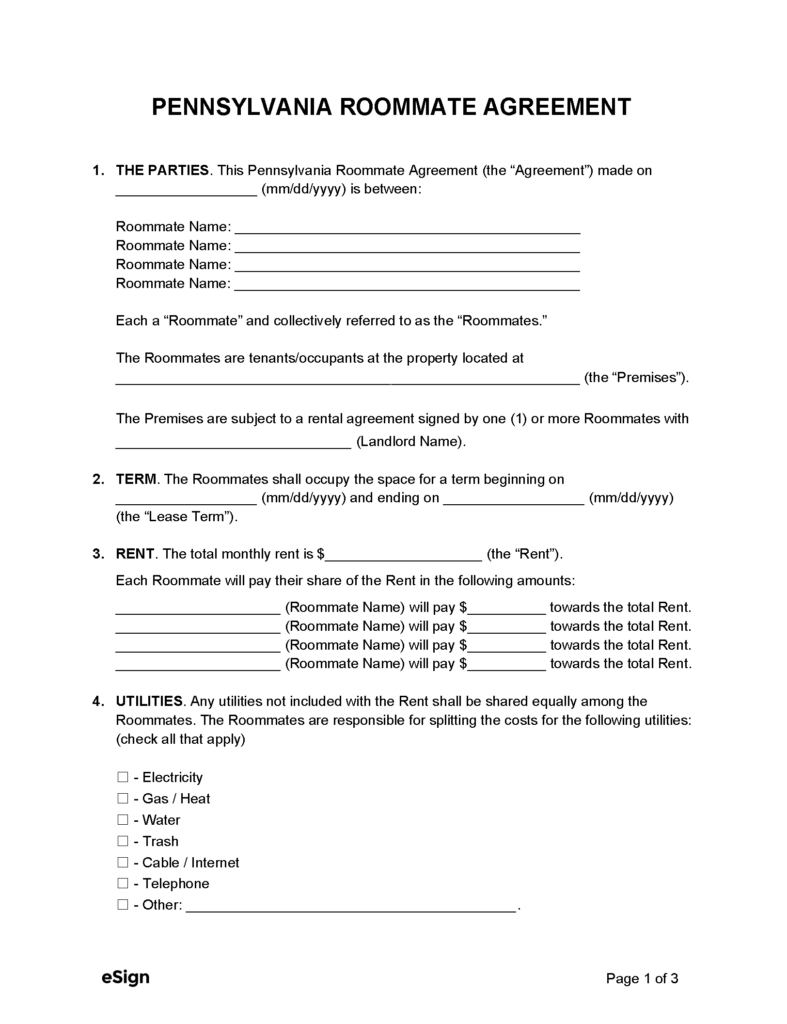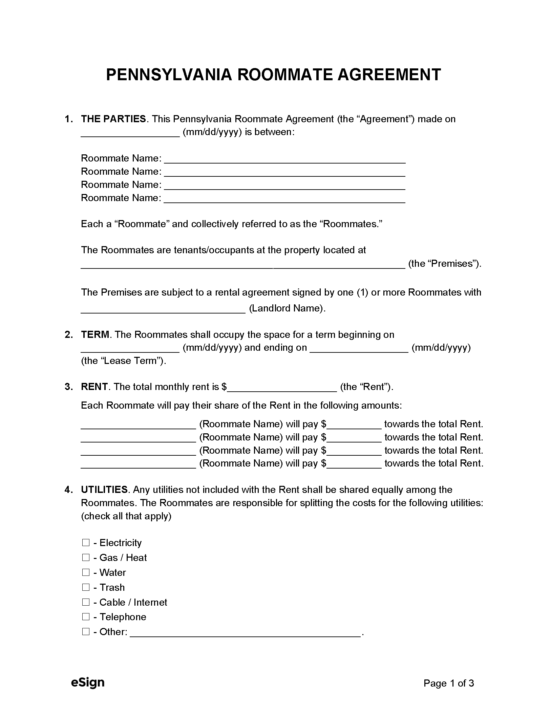 Roommate Agreement – A formal arrangement between roommates that lays out their responsibilities as tenants in a shared residence.
Download: PDF, Word (.docx), OpenDocument
---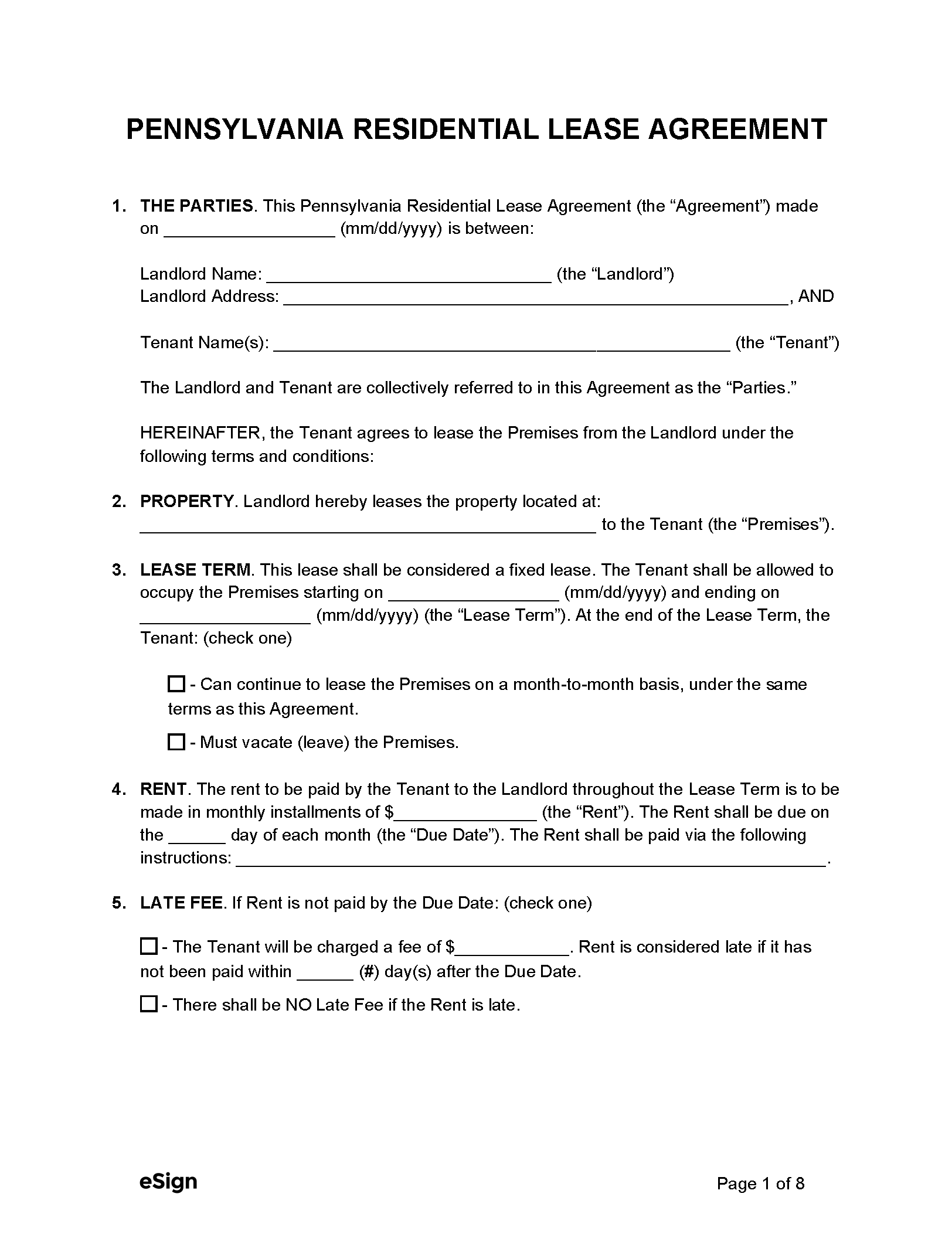 Standard (1-year) Lease Agreement – This rental contract allows a tenant to lease a residential property for twelve (12) months, usually with the option for renewal.

Download: PDF, Word (.docx), OpenDocument
---
Sublease Agreement – With the landlord's permission, sublease agreements enable individuals to rent out all or part of their leased space to subtenants.
Download: PDF, Word (.docx), OpenDocument
---
Disclosures (1)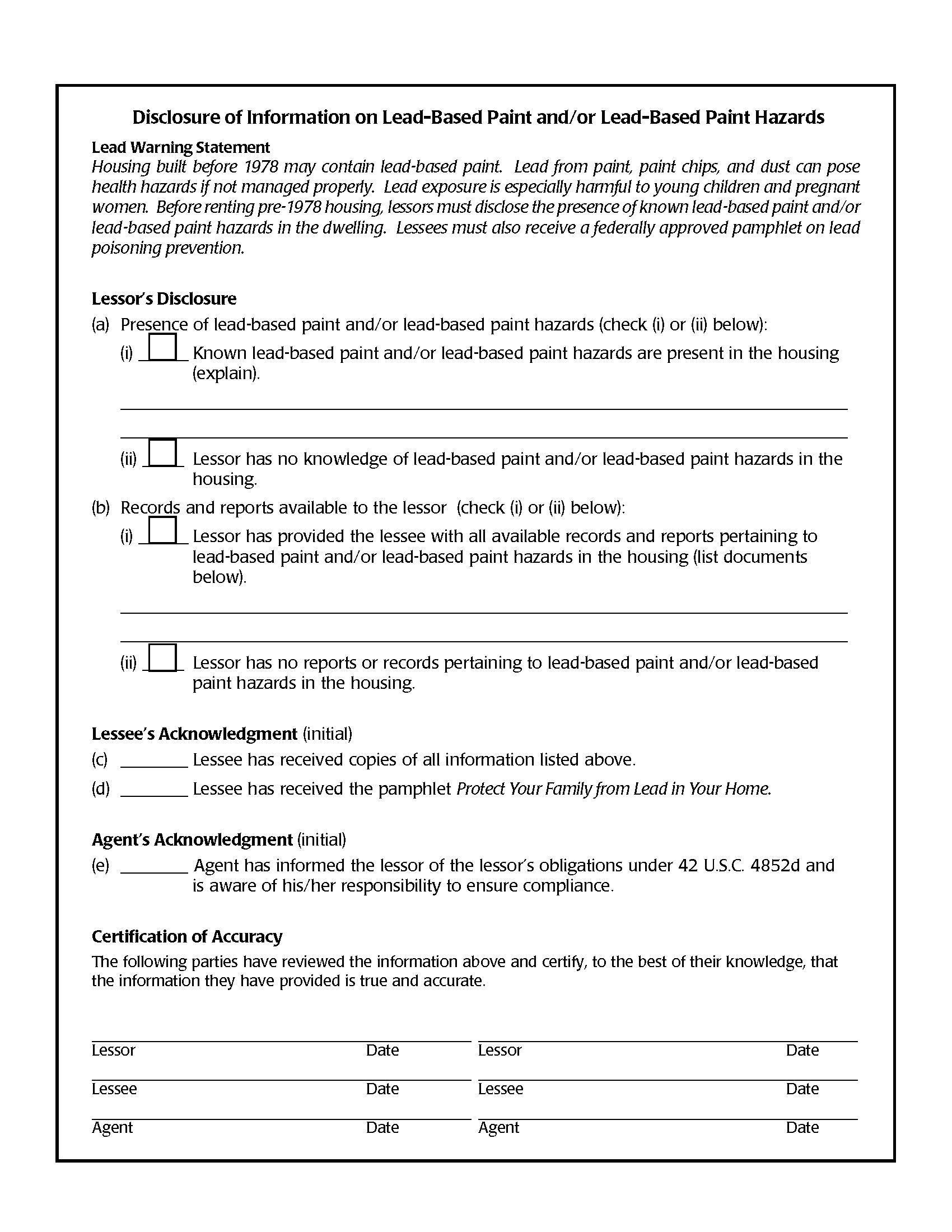 Lead-Based Paint Disclosure – Federal law requires the landlord to distribute this lead paint disclosure to tenants if the leased premises was constructed before 1978.
Download: PDF
---
Landlord-Tenant Laws
---
Landlord's Access
General Access – No statute.
Emergency Access – No statute.
---
Rent
Grace Period – No statute.
Maximum Fees ($) – No statute.
Rent Increase Notice – No statute.
---
Security Deposits
Maximum Amount ($) (§ 250.511.1(a)) – The most that a landlord can charge tenants is an amount equal to two (2) months' rent.
Returning to Tenant (§ 250.512(a)) – The security deposit must be delivered back to the tenant within thirty (30) days from the lease termination date or when the tenant surrenders the property (whichever comes first).
Interest Required? (§ 250.511.1(c)) – Yes, the tenant is entitled to interest during the third (3rd) and subsequent years of their lease agreement.
Separate Bank Account? (§ 250.511.1(b)) – Yes, any security deposits that are held for more than two (2) years must be kept in an escrow account.