The Pennsylvania commercial lease agreement is a contract that allows landlords to rent out commercial property to tenants who wish to conduct business operations on the premises. The document states the monthly rate for the property, the term of the agreement, as well as any deposit and insurance policy requirements that the tenant must fulfill. The lease must also state whether the expenses will be paid by the landlord, the tenant, or both parties (called "gross," "triple-net (NNN)," or "modified gross," respectively). Both parties must sign the form for it to become effective.
Lease Application – Landlords can have applicants fill out this form that allows their financial and rental history to be reviewed prior to signing a lease.
---
Realtor Version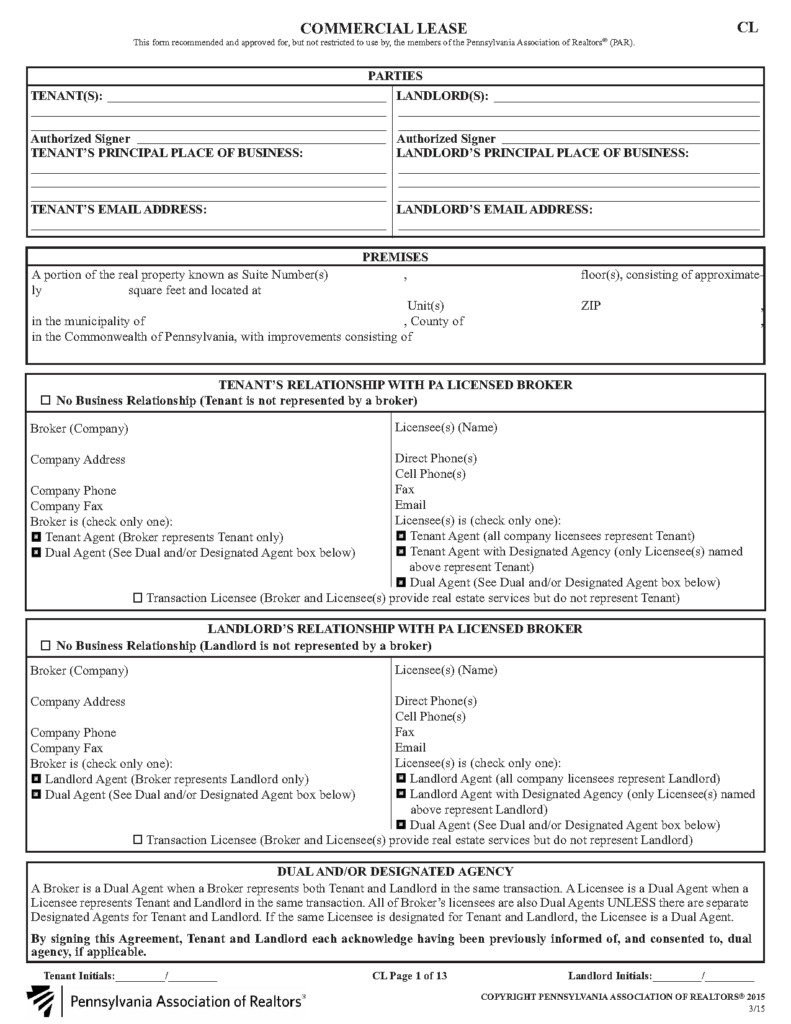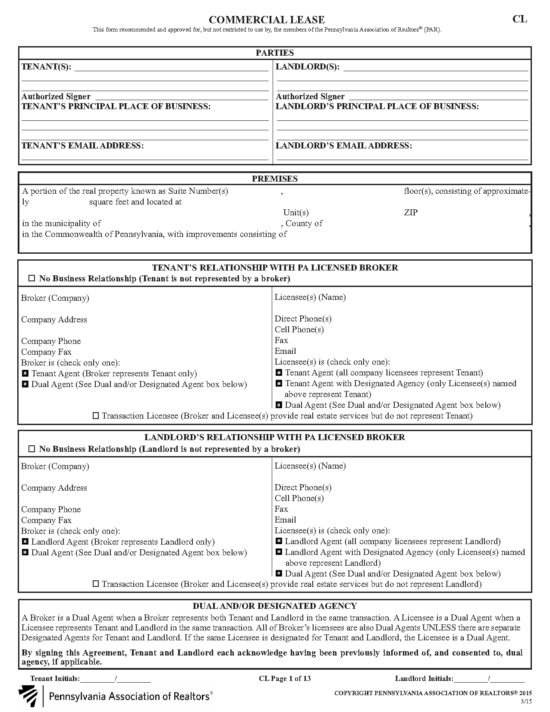 Pennsylvania Commercial Lease Agreement Realtor Version – This commercial lease is drafted by the Pennsylvania Association of Realtors and may only be used by its certified members.
Download: PDF