A Pennsylvania standard residential lease agreement is a legal document that contains the terms of a residential tenancy arrangement between a landlord and tenant. The contract states the rights and responsibilities of both parties, the cost of the monthly rent, and the term of the agreement (usually one (1) year). Any supplemental charges such as a security deposit and late fees must also be listed. Once both parties sign the document, they will be bound to its terms and may face legal repercussions if they break certain conditions of their agreement.
Rental Laws – Title 68 P.S. §§ 250.101 – 250.602 (Landlord and Tenant Act of 1951)
Handbook (Guide) – Know Your Rights as a Renter in Pennsylvania
Security Deposits
Maximum (§ 250.511.1(a)) – Two (2) Months' Rent
Returning (§ 250.512(a)) – Thirty (30) Days
---
When is Rent Due?
The tenant must pay rent as defined in the rental agreement. The landlord is not required to give the tenant a grace period before charging late fees for overdue rent.
---
Realtor Version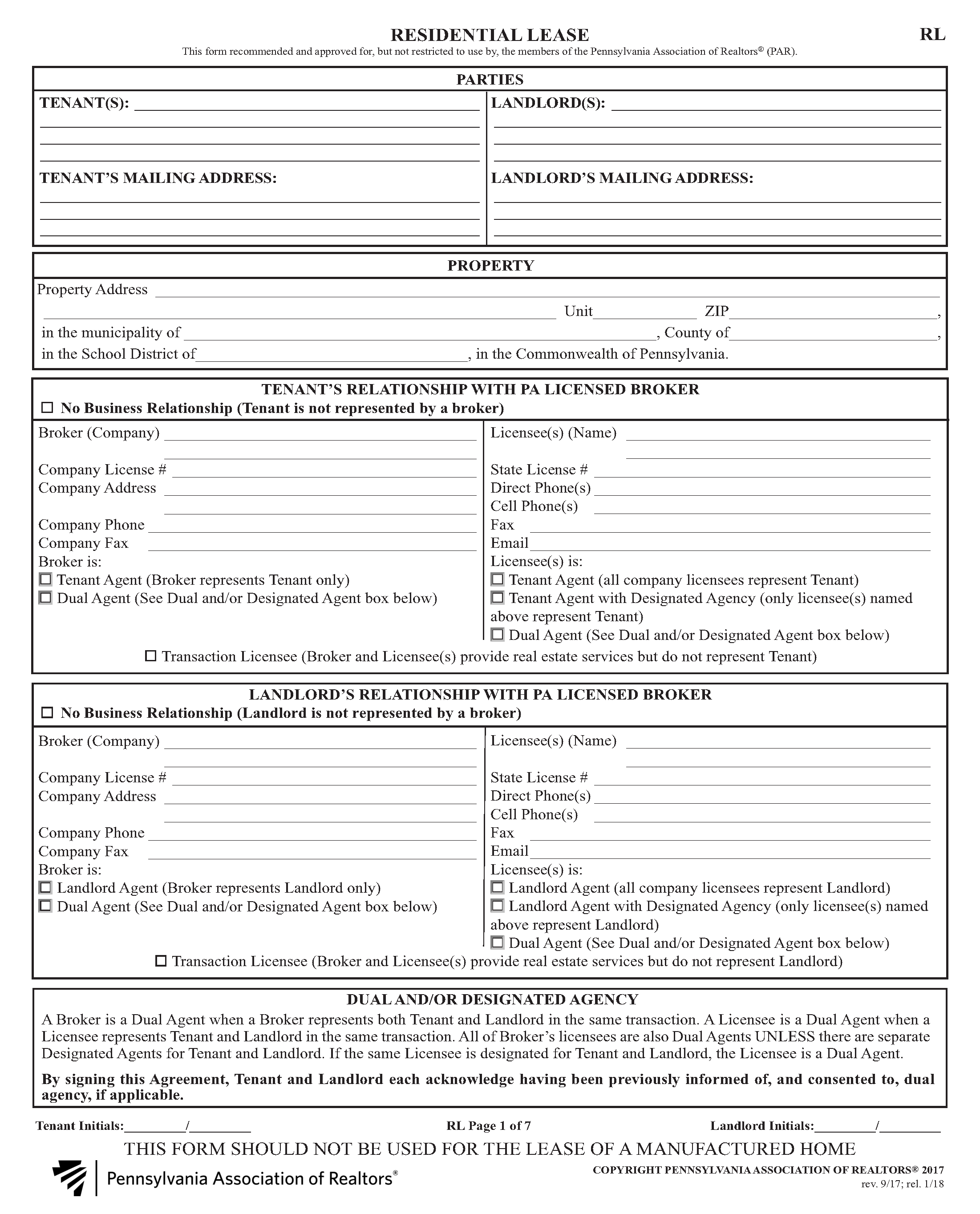 Pennsylvania Assoc. of Realtors (RL) – This document is produced by the state association of realtors for its members. However, it may be used by non-realtors as well.
Download: PDF
---
Disclosures (1)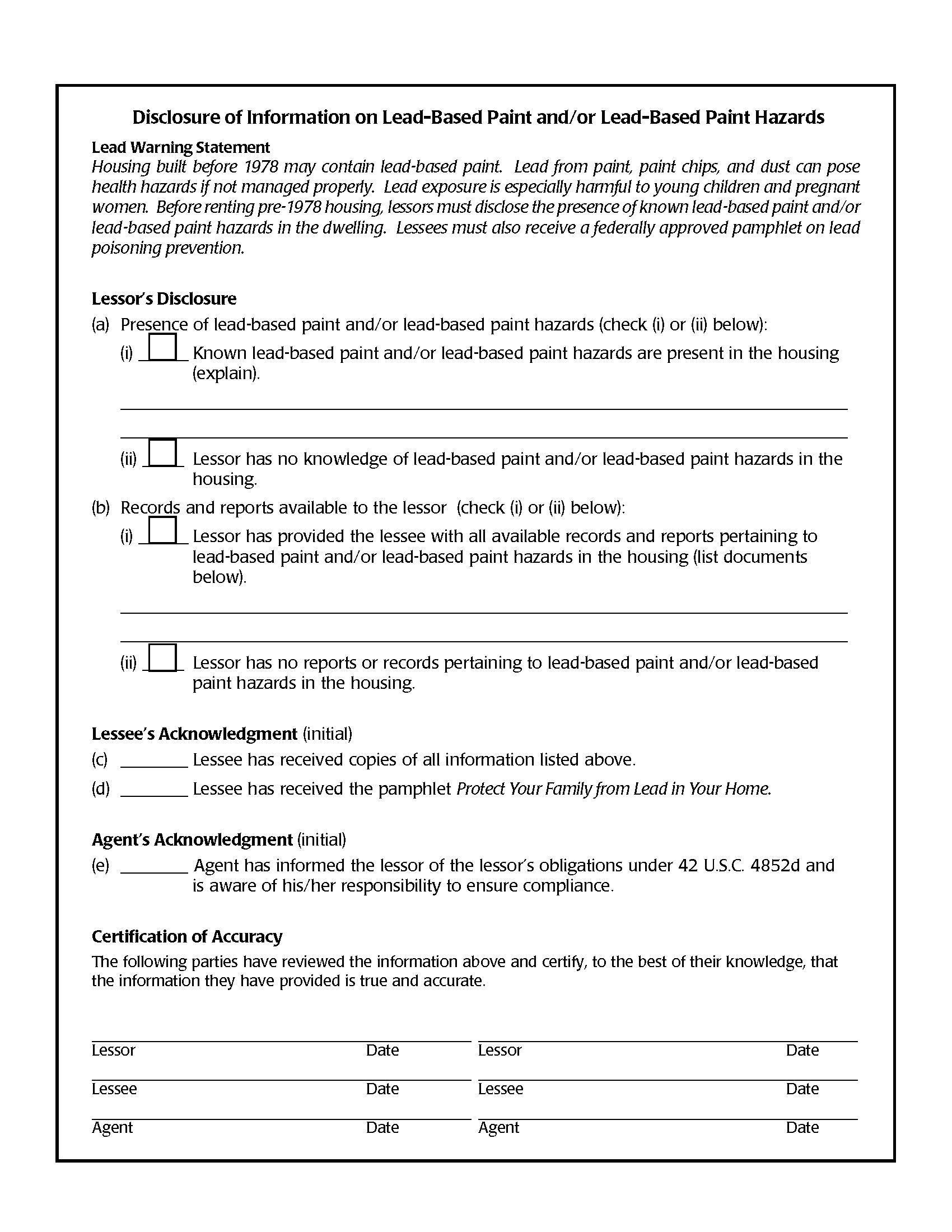 Lead-Based Paint Disclosure – Provides tenants with information regarding the existence of lead paint in the rental unit and is required if the property was built before 1978.
Download: PDF